Have the day off in honor of Presidents' Day? Take the opportunity to plan a family fun day. Many of the city's museums and will remain open, giving you and the kiddos the chance to discover Indiana's presidential heritage.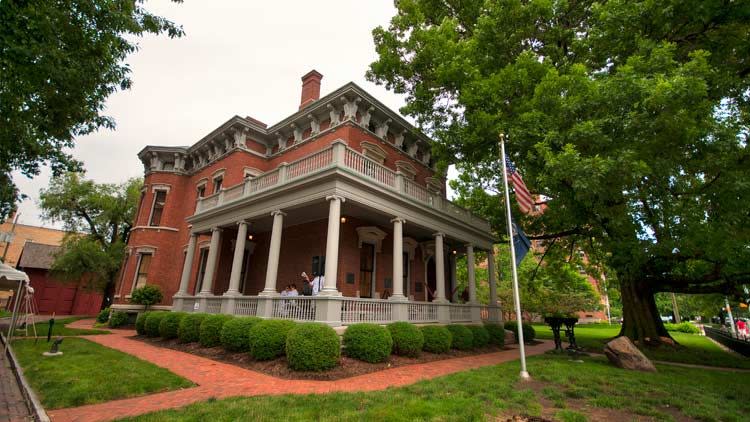 Presidential Site Celebrate Presidents' Day at a president's home! Harrison – the only U.S. President elected from the State of Indiana – built the home in the 1870s. Today, the home serves as a museum and memorial, and offers tours. On Monday, live actors will transport you to the 19th-century, when the Harrisons are home from the White House. Tours run on the hour and half-hour, from 10 am to 3:30 pm, and cost $10 for adults and $5 for students.
This Presidents' Day, visit the world's largest children's museum for free. From 10 am to 3 pm, there will be fun, presidential-themed activities, including a featured appearance by President Abraham Lincoln. The kiddos can shake, rattle, and roll the museum's presidential trivia tubes as well, and also create a presidential sticker of themselves using zero ink technology.
Everyone loves a surprise party, and Conner Prairie is throwing one! The whole family is invited to the birthday party fellow presidents and first ladies are putting on for George Washington. History's greatest POTUSes and FLOTUSes also will be giving presentations throughout the day, so take advantage of free admission from 10 am to 5 pm. Better, yet, save $20 on a new membership on Monday!
Presidents' Day is the perfect time to visit the NCAA Hall of Champions, especially with so many current and former NCAA student-athletes competing in the Olympics. The museum – which is offering free admission – will be open from 10 am to 3 pm. Former student-athletes will be leading a fitness clinic, and prizes will be available for those who participate!
Enjoy a variety of hands-on activities with the cost of general admission ($14.95 for adults, $9.95 for children ages three to 17). Guests will be able to make Abraham Lincoln masks, check out portraits of the sixteenth President of the United States, sketch their own masterpiece, and meet the man himself. For an additional $10 per person, attend the Presidents' Day Puppet Show at Peewinkle's Puppet Studio, located inside the museum.
On the Hunt for History?
Consider stopping by the Indiana State Police Museum, which is open from 9 am to 3 pm, and is free to attend. The museum narrates the history of the Indiana State Police and even holds items such as John Dillinger's death mask. More into genealogy? Drop by the Indiana State Library. And while you're in the area, swing by the Indiana Statehouse or the Indiana Historical Society, whose "You Are There" exhibition series brings historic photos to life.