Fall is here, which calls for fall decor, color-changing leaves, and, of course, Halloween!
To get into the holiday spirit, Indy's HorrorHound Weekend is here to serve up plenty of spooky fun. The best part is, this year's convention is bigger and better than ever before!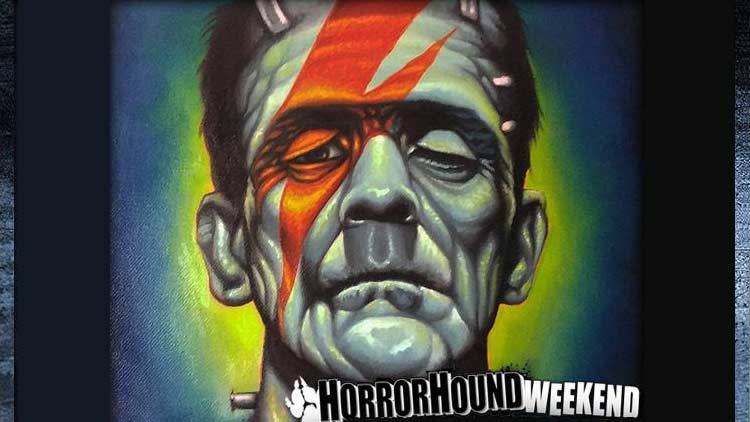 Here are five event features and events you can expect to see at the Indiana Convention Center on September 6-8:
1. 75,000 Square Feet of Horror Fun
This year, the event space will be twice as large as last year's vendor room. As part of a traveling series of mid-west Horror Conventions, HorrorHound Weekend is the prime place to find horror movie premiers, screenings, and celebrity sightings.
2. Costume Contest and Mask Fest
Accompanying the new expansion, HorrorHound Weekend will feature both a costume contest and a 10,000+ square-foot ballroom just for Mask Fest. So channel your inner horror movie character, check out Mask Fest, and show off an awesome costume. You never know, you may be this year's contest winner!
3. Over 100 Vendors
Make sure to stock up on all of the new horror props from more than one hundred vendors. Popular items will include T-shirts, movies on DVD/Blu-Ray, masks and more. Also, don't forget to grab a convention-exclusive issue of HorrorHound Magazine to commemorate your weekend!
4. So Many Celebrities
If you are a movie buff, particularly a horror movie buff, then you will most likely recognize a face or two at this year's convention. Celebrity guests expected to attend this years HorrorHound weekend in Indy include Patrick Wilson, Justin Long, Scott Patterson, Rose McGowan, Tobin Bell, Barbara Steele, David Arquette, and many more!
5. After-Party Movie Screenings
After the festival ends each night, make sure to check out the nearby host hotel for special film festival screenings and the Night Terrors concert. There will even be a Horrors of Cosplay costume contest alongside nightly activities.
---
HorrorHound Weekend Indy 2019 is going to be a real thrill, so make sure you don't miss out! Check out tickets and event info here.