Indiana took home the hardware at this year's Great American Beer Festival with five Hoosier breweries taking home a total of 10 medals – making Indiana one of only eight states to win double-digit medals.
On Oct. 16, The Brewers Association hosted its first-ever online ceremony, awarding 240 breweries medals in the 34th edition of the Great American Beer Festival in Boulder, CO. Out of 8,806 entries from 1,720 breweries across the country, 272 medals were awarded across 91 categories. Breweries from Indiana took home 10 of those medals, while Sun King Brewery was the top dog, winning more medals than any other brewery in the country (4). 
The Hoosier state stood its ground alongside a number of states that have become known as powerhouses in the beer world, securing the 7th most medals out of all US states.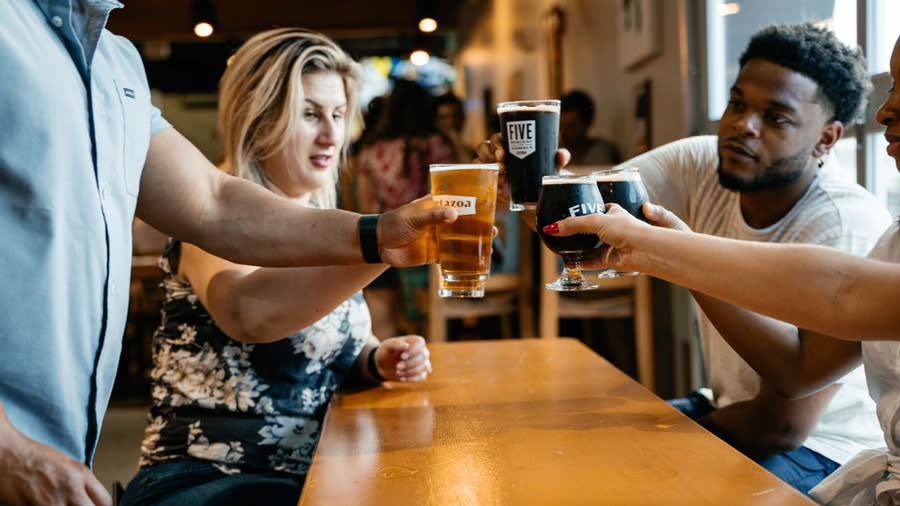 Here's how our medals broke down:
Metazoa Brewing Company, Indianapolis
Meadowlark: Silver Medal in the Classic Saison category
Wicked Pawesome: Bronze Medal in the Juicy or Hazy India Pale Ale category
Sun King Brewing, Indianapolis
Cherry Busey: Bronze Medal in the Fruited Wood- and Barrel-Aged Sour Beer category
Sunlight Cream Ale: Bronze Medal in the Golden or Blonde Ale category
 Pachanga: Bronze Medal in the Light Lager category
Afternoon Delight: Gold Medal in the Wood- and Barrel-Aged Beer category
Moontown Brewing, Whitestown
Moonlight: Gold Medal in the American Style Cream Ale category
Skool House Bock: Bronze Medal in the Bock category
Taxman Brewing, Bargersville
Qualified: Silver Medal in the Belgian-Style Strong Specialty Ale category
Flix Brewhouse, Carmel
Saison de Walt: Bronze Medal in the Brett Beer category
Congrats to the winning breweries and thank you for continuing to make the good stuff. 
If you haven't yet done so, it's time to venture out and try these beers. You can knock Sun King, Metazoa and Taxman off that list by tapping into the Indy Craft Pass.
Please drink responsibly. Cheers!