Indianapolis has a new place for live comedy, and it's already bringing some very notable names to town.
Set to open on March 8, Helium Comedy Club will be located on the first floor of Circle Centre Mall in downtown Indy, at the corner of Meridian and Georgia Streets. The 8,832-square-foot space will have an additional 2,700-square-foot-mezanine and will be a contemporary entertainment venue that brings stadium-sized talent to an intimate theater on a weekly basis. Guests will also be able to enjoy a wide selection of food, from appetizers to desserts, and beverages, from craft beers to homespun cocktails.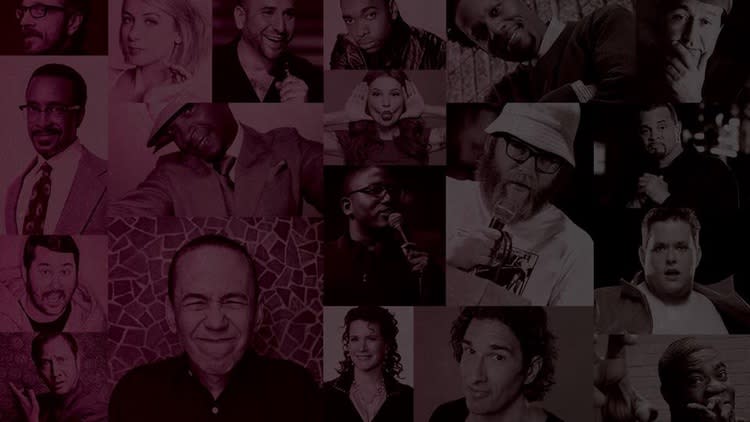 Known for his masterful impressions, Jay Pharoah (of Saturday Night Live fame) will be the club's debut artist, visiting from March 8-10. Every Wednesday at Helium will be open mic night for aspiring comedians, and other upcoming shows for the venue include Bruce Bruce from BET's Comic View and Steve Rannazzisi from FFX's The League.
"The new Helium will offer the city a modern, state-of-the-art facility, different than many of the existing downtown spaces available to large groups or for performance," said Brad Grossman, Helium partner. "Guests will now have the chance to see local and national acts performing on any given weekend."
This opening lands in the middle of a renovation for Circle Centre Mall, as well as an influx of new options. In February 2018, The Circle Centre Partnership unveiled its plan for a large-scale enhancement project that will encompass all areas of the shopping center, the most extensive improvement in the mall's nearly 25-year history. The past year also saw the addition of Chin Sushi House, Seoul Fresh, Homegrown Indiana, and Execuwell.
"We are very pleased to announce the addition of this new-to-market comedy destination," said Nick Strause, general manager for Circle Centre Mall. "This is just another example of our efforts to better meet the needs of a changing downtown landscape, and we are excited to welcome Helium Comedy Club to Indiana."
To learn more about upcoming acts coming to Helium Comedy Club in downtown Indy, be sure to visit their official website.