Nothing says springtime like beautiful flowers blooming. And from March 22 to May 26, Newfields visitors will be treated to idyllic spring scenery unlike anything they've ever experienced before.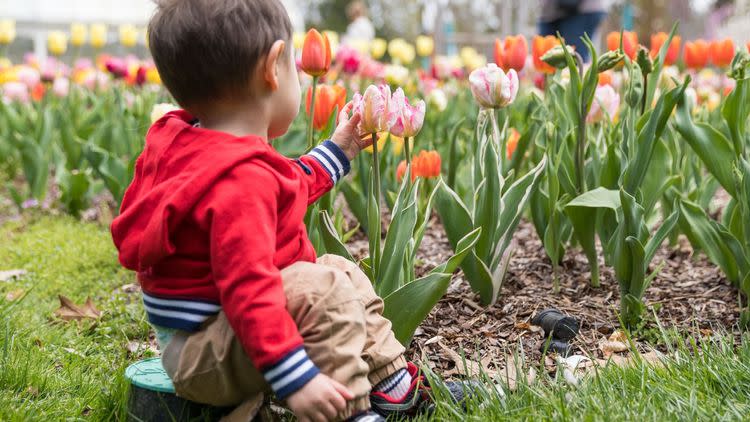 Curated by Jonathan Wright, Ruth Lilly Deputy Director for Horticulture and Natural Resources, the grounds of Newfields will be adorned with over 500,000 blossoms this spring. A ravishing cascade of flowers will unfold, from tulips to peonies. Native, perennial wildflowers will enhance the permanent beds as well. After checking out these beautiful displays, visitors can also mosey on to the IMA galleries (now open until 8 pm Thursday through Saturday).
The Newfields team of staff and volunteers really stepped up their game this year, planting more than 100,000 bulbs than they had previously. As the weather gets warmer, these large flower displays will begin to swell, making for a picturesque experience. Visitors are encourage to look for the tall, Dr. Seuss-like blooms of Allium 'White Giant' near the Sutphin Fountain and the slate-purple colored bell-like flowers of the Persian Fritillary at the front of Lilly House.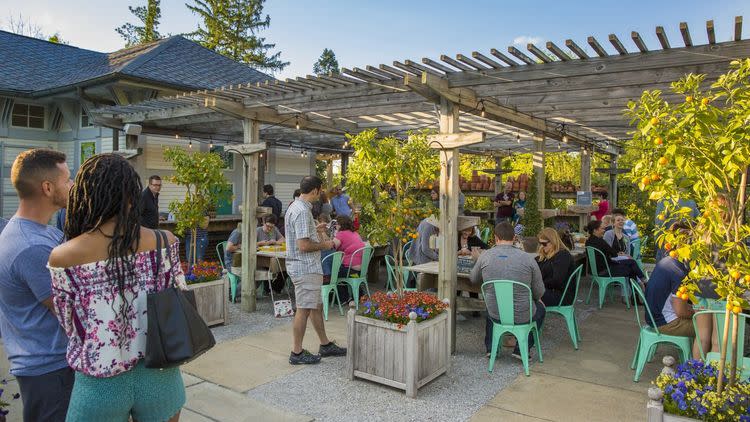 To top it all off, the Newfields beer garden returns in the spring. Visitors are welcome to grab a beverage and wander the illustrious flower displays, making for a pristine spring day full of breathtaking sights and overall relaxation.
For more information on Newfields and their hours, be sure to visit DiscoverNewfields.org.