If you've seen #IndyWings while scrolling through your social feed, then you may be wondering why smiling folks are sprouting big wings from their backs. Are angels landing in Indy? Are giant birds taking flight? Or is it a celebration of one of Indy's biggest days of the year: Indy 500 Race Day.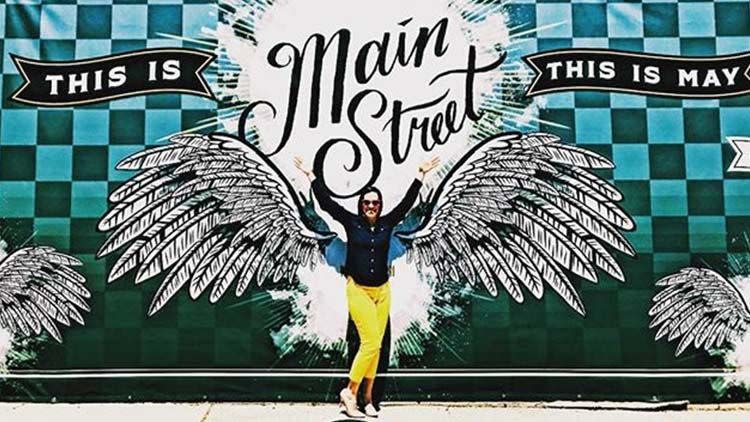 Indy Wings is a collaboration between the Indianapolis Motor Speedway and the Arts Council of Indianapolis. Designed by local illustrator and graphic designer Aaron Scamihorn, the wings are a unique spin on the IMS's classic logo. They're the latest part of Welcome Race Fans, an arts initiative now in its third year. It began during the 100th running in 2016, when the Arts Council commissioned 33 artists to create unique works of art commemorating the race day experience.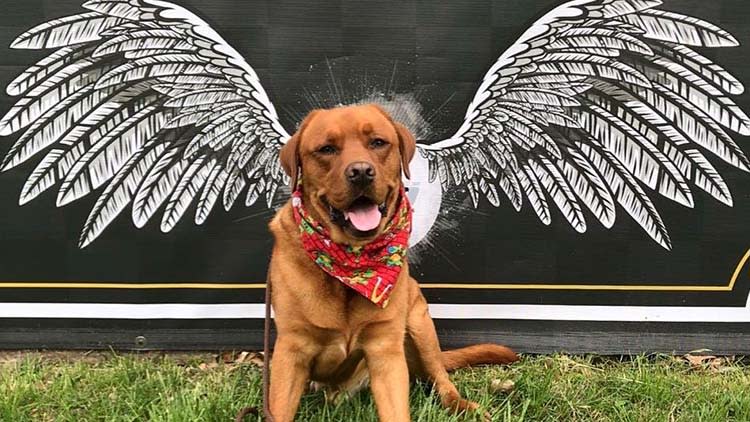 Indy Wings is this year's artwork dedicated to Indy 500 fans, with painted wings gracing the walls of shops, stores, and popular hotspots in the Indy area to get everyone excited about the month of May in Indiana. "We have always wanted Welcome Race Fans to be interactive and have invited people to participate in the tradition by collecting and showcasing posters of the work, but Indy Wings lets us take it to another level by allowing this engagement to take place through potentially viral social media," said Shannon Linker, Vice President of the Arts Council of Indianapolis.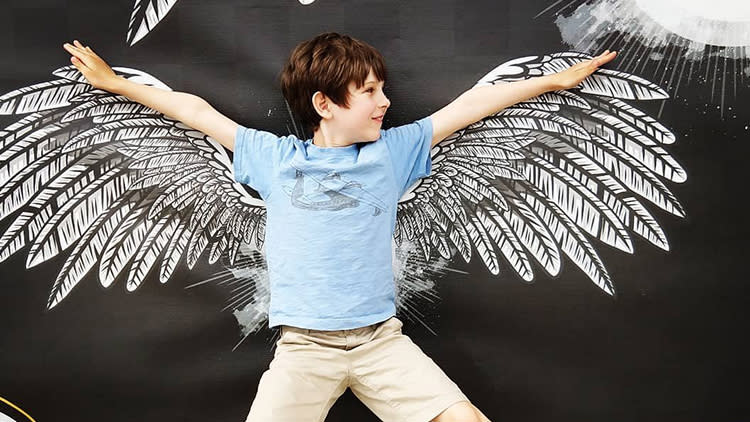 If you want a unique souvenir to commemorate this year's Indy 500, you can find the wings at these locations and then tag your pics with #indywings:
Broad Ripple: Broad Ripple Fit Club (facing the Monon Trail)
Mass Ave: 646 Mass Ave
Fountain Square: Side of the Old Bovaconti Jewelers
Main Street Speedway: East side of Charlie Browns
Noblesville: Federal Hill Commons
Westfield: Union Street