Race fans are accustomed to the sound of engines roaring at the Indianapolis Motor Speedway in May. This October, however, IMS will play host to some of the world's best drivers as part of a pair of new autumn events.
From October 1-3, your favorite NTT INDYCAR Series drivers will return to The Racing Capital of the World to take part in the INDYCAR Harvest GP. Following this excitement, the Indianapolis 8 Hour will then take place on October 4, featuring the first-ever combination of the Intercontinental GT Challenge Powered by Pirelli with its North American counterpart, GT World Challenge America Powered by AWS.
"INDYCAR in October at IMS might bring slightly cooler weather but will definitely be warmly embraced by our fans," says IMS president J. Douglas Boles. "Paired with the Indianapolis 8 Hour, we're set for a can't-miss fall weekend of motorsports at The Racing Capital of the World. We appreciate everyone's support and flexibility as we continue to navigate calendar adjustments caused by the COVID-19 situation and extend our thanks to the GT World Challenge for embracing this new weekend schedule."
The INDYCAR Harvest GP will pay tribute to a storied IMS event, the "Harvest Classic" held in September 1916. The Harvest Classic was the only racing event held outside of May at IMS from 1911 through 1993. The event featured three races, all won by legendary driver Johnny Aitken.
The Indianapolis Motor Speedway will also host the Intercontinental GT Challenge Powered by Pirelli sports car championship in conjunction with its North American series, GT World Challenge America.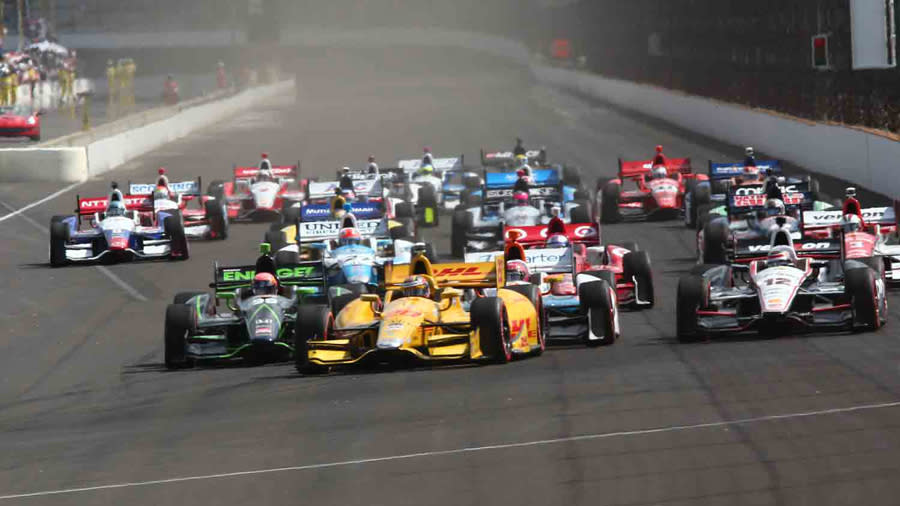 The Indianapolis 8 Hours will combine the two series for the first time in an epic endurance classic on the 14-turn, 2.439-mile road course at Indianapolis Motor Speedway. The best International GT teams will battle GT World Challenge America teams to enhance the exciting #IntGTC schedule organized by SRO Motorsports Group that also features the Liqui-Moly Bathurst 12 Hour (Australia), Total 24 Hours of Spa (Belgium), Suzuka 10 Hours (Japan) and Kyalami 9 Hour (South Africa).
"Our loyal fans will love the ultra-competitive action of the Intercontinental GT Challenge and GT World Challenge America when it comes to IMS in October 2020," Boles says. "The global endurance format, featuring the world's best GT drivers and teams, guarantees fast and furious action from the start all the way to the checkered flag. Plus, there's an incredible array of machinery on track from so many prestige manufacturers – it's a car enthusiast's dream weekend."
For the weekend's scheduling and ticket information, be sure to visit the official IMS website.