I am a self-professed Indiana Pacers junkie. Of their 82 games this season, I can confidently say I watched all or part of 75. I would have done so if they sucked, because they are my team. After being forced into a trade by Paul George, my team bid farewell to their brightest star over the summer, a California kid who never quite embraced us like we embraced him. This year would be the start of a long rebuild.
Then, the funniest thing happened. The Pacers started winning.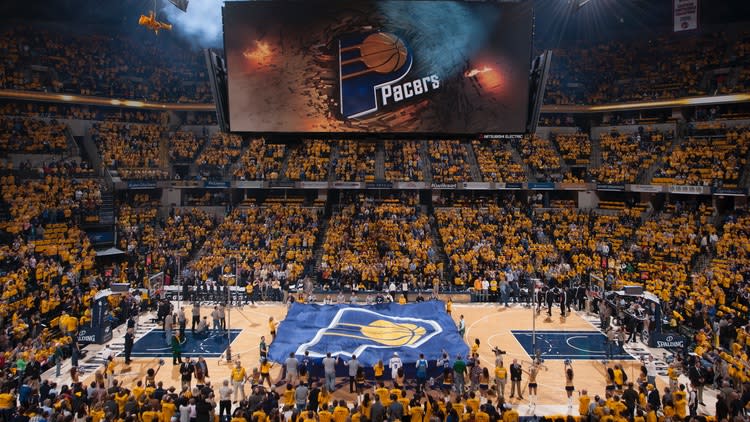 I was in Minneapolis for work the night of the first regular season game. The Pacers were playing on the road in Brooklyn. I couldn't watch the game live but checked the score when I got back to my hotel room. They won, which was great news, but it was the score that jumped out. The new-look Pacers hung 140 points on the Nets. I can't ever remember a Pacers team scoring that much. As I watched the highlights, my inner fan couldn't help but wonder what might be possible.
Fast- forward and a team who many optimists thought might win 35 games just finished the season with 48 wins and a lot of momentum. With only one nationally televised game all season, this team is the definition of 'under the radar.' Even many longtime fans are only now realizing the remarkable group that's been assembled at Bankers Life Fieldhouse. Of course, beating Lebron James and the Cavs in their building on opening night of the playoffs will do that.
Those of us who have been watching all year aren't entirely surprised. Victor Oladipo has blossomed into a star. When he motions that 'this is my city' at home games, we believe it. He has embraced Indianapolis like no star since Reggie Miller. By all accounts, he has been a galvanizing force in the locker room and has rebuilt the team culture. He is the rare NBA star that you'd trust to babysit your infant or date your daughter (maybe not).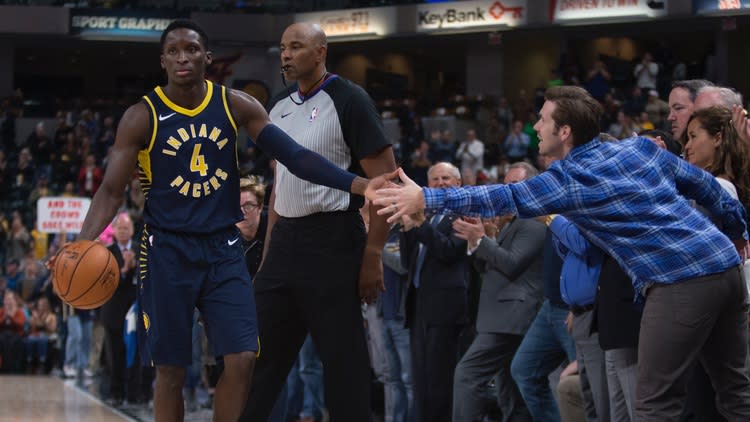 From the antics of Lance Stephenson to the development of Domanats Sabonis, the streaky shooting of Bojan Bogdanovic to the equally up-and-down play of Myles Turner, this team has been growing and learning together. It's been a delight to watch their evolution as a unit, and it's not too late to get on board.
This weekend the Pacers and Cavs play on Friday night and Sunday night. I am personally declaring it Pacers Weekend in the City of Indianapolis even if I have no authority to do so. Buy a ticket, dig out your blue and gold gear, and see them in person. The Fieldhouse will be electric, and you'll be glad you treated yourself. 
Can't afford a ticket? Book a hotel room downtown and simply take in the atmosphere. Here is a guide to Indy sports bars for your viewing pleasure:
The task is tall, but I believe in the Pacers and you should too. They've earned our support by overachieving all season long. Let's give them the support they deserve. Go Pacers!!!