Ever dreamed of having dinner on Monument Circle? It's time to wake up because Yelp has made that dream a reality with Yelp's White Night, a dinner party hosted on Monument Circle with the Indianapolis Symphony Orchestra and 1,000 locals all dressed in white. Guests are encouraged to picnic on the white tables by bringing your own food and tablescapes as you dine with Victory. More than 15 local businesses will set up shop to offer samplings of wine, soda, coffee and more to quench your thirst as you and your friends enjoy the outdoor dinner party and relish in what Indy has to offer. Tables and chairs are provided, and you must RSVP online in advance here. 
---

Every August, I grab the sunscreen, a wide brimmed hat, and clothing that's not too tight around the middle so I can begin a day of feasting on the culinary masterpieces created by Indiana's chefs and artisans. Dig IN is now in its seventh year and will move to Military Park in White River State Park to feature tastings of food grown in and crafted by more than 40 Indiana chefs, craft beer, wine and other refreshments. Dig IN has something for everyone, including kids with refined palates and those who prefer non-alcoholic drinks like those served by Bee Coffee Roasters and Natural Born Juicers. If you're really looking to make an experience out of the event, purchase a VIP ticket to enter the park one hour earlier than general admission ticket holders, which also gives access to an exclusive VIP area with VIP-only dishes, shaded seating, luxury air conditioned bathrooms and a parking pass. Purchase tickets here. 
---
Devour Downtown - August 22 through September 4

Every year, downtown Indianapolis restaurants transform their menus with exclusive deals that last only for two weeks. That's right, Devour Downtown is back and more restaurants than ever are offering three course meals at a discount. No ticket or coupon code is necessary to participate. All you have to do is view the list of restaurants online and pick one (or two, or three) to visit during the two week period. Dozens of restaurants participate, from newbies like Nada to steak house standards like St. Elmo Steak House. View a list of restaurants and their menus online and start plotting out your lunch and dinner menu. 
---
Indianapolis Wine Fest - August 26 through 27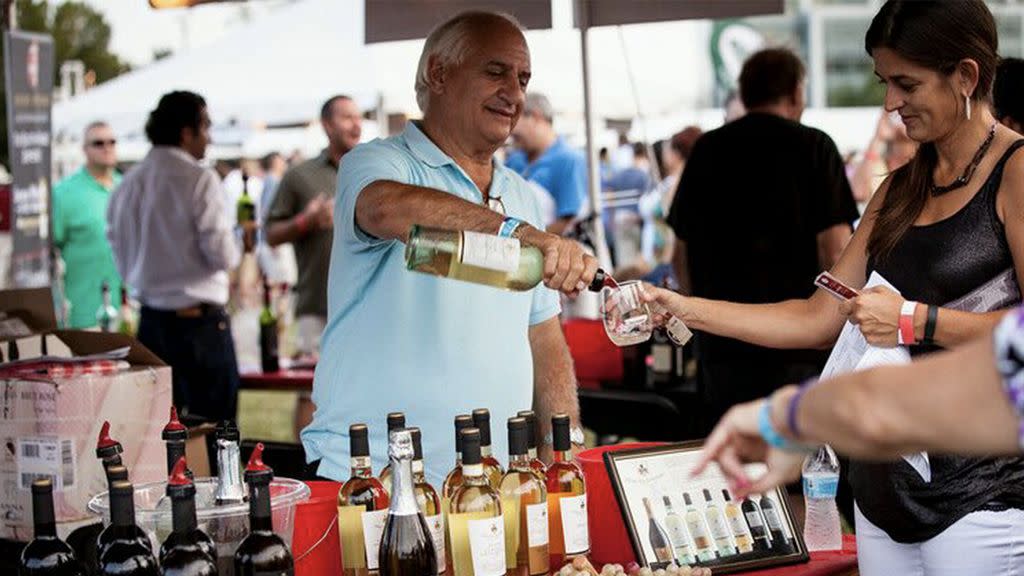 Move over, Napa Valley - Indianapolis is featuring more than 250 wines from Indiana and around the world for sampling at this year's Indianapolis Wine Fest. Head to the American Legion Mall from 5 pm to 10:30 pm on August 26 or 3 pm to 9 pm on August 27 for wine sampling, seminars, cooking demonstrations, local restaurants and live music, all in a relaxed setting. Adult wine tasting tickets are $32 in advance or $40 at the gate and a portion of the proceeds will benefit the Riley Children's Foundation. While craft beer gets a lot of hype in Indiana, the groves in southern Indiana are producing wines that are also winning awards around the globe. Grab your ticket today to expand your palate and celebrate the summer in a new way.