'Tis the season to Merry and Bright! And the Circle City always rolls out the red carpet for Jolly 'Ole St. Nick. However, it's also a season where you're spending the extra cash you actually have on all of the festivities, gifts and parties, decor and all the trimmings. So if you're tight on cash this year, have no fear. There are plenty of affordable holiday activities in Indianapolis. You can still create memories without breaking the bank. Here are just a few ideas to make the most of your spirit and cheer while spending very little.
See the Circle of Lights
Probably the most iconic holiday view in all of the state of Indiana, the Circle of Lights in downtown Indianapolis begins November 25th at 6:30 PM. Whether you attend in person or watch on WTHR, you can see the famous flip of the switch that lights up downtown's most famous "tree," Indianapolis' own Sailors and Soldiers Monument. It's the 60th anniversary of this special event and the evening will be filled with entertainment and fun. The lights will remain on nightly through January 13th. So, you'll have plenty of time to drink in the light sights all season long.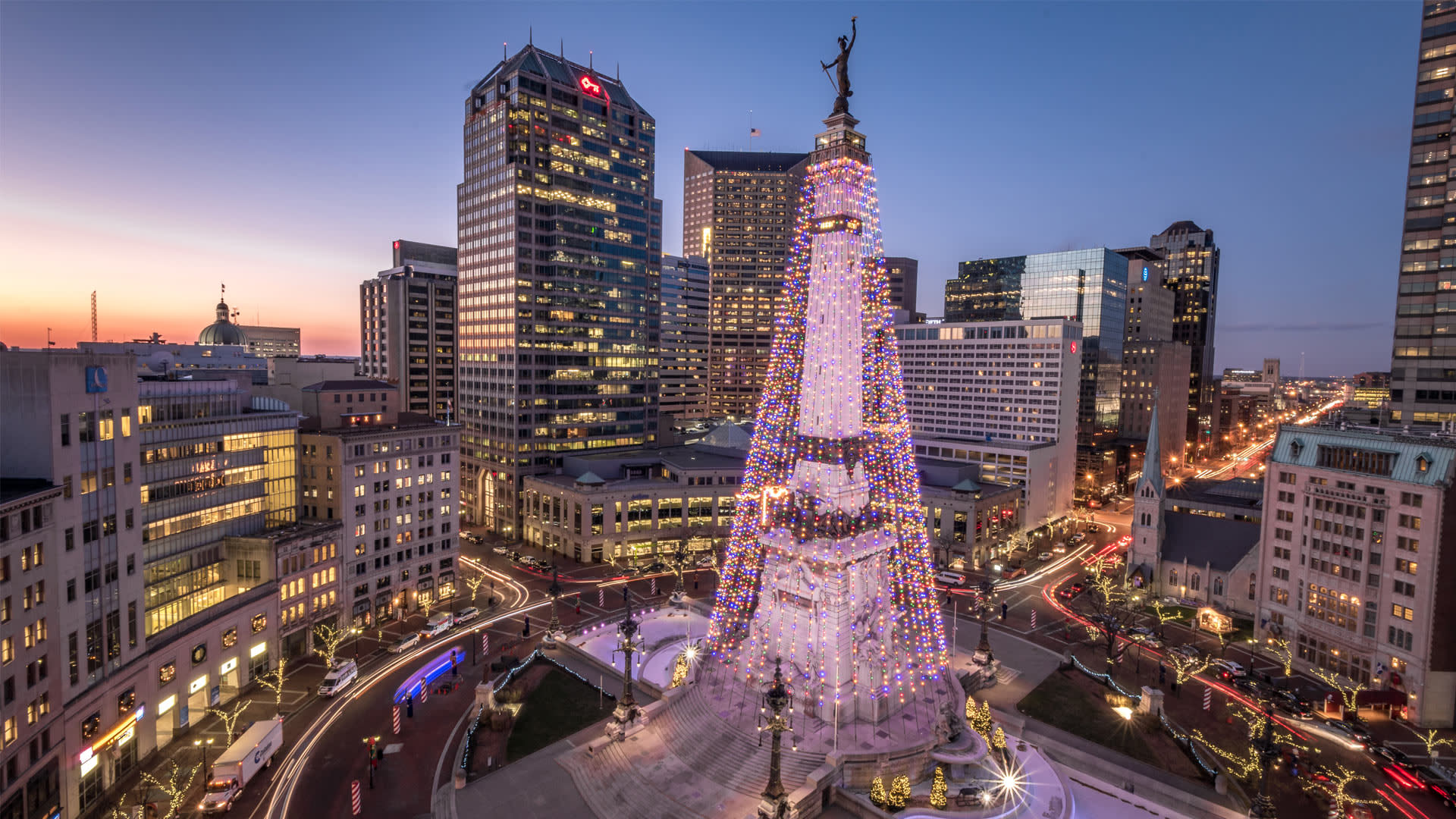 Mail a Letter to Santa on Monument Circle
Also located on Monument Circle is Santa's special mailbox. Traditionally located on the east side of the Circle, you can find Santa's special mailbox ready to receive your special letter. And I've even been told that if you include a self addressed stamped envelope and drop yours off before December 21st, Santa will reply by no later than December 27th. What a great guy!
There's a number of fantastic light show opportunities in Indianapolis from Christmas at the Zoo to Winterlights at Newfields, from A Merry Prairie at Conner Prairie to Christmas Nights of Lights at the Indiana State Fairgrounds, your family can be twinkled and dazzled. Add to that list Dasher's Light Show this year located at Castleton Square Mall. With a variety of price points available, you can load up the minivan with as many people as seatbelts and drink in the views (and maybe some hot cocoa) for less than $30 total. 
Do Some Window Shopping
From amazing malls to local artisans at the Indy Winter Farmers Market, Indianapolis is a great place to grab a gift for someone you love. But even if you don't have much to spend, you can still enjoy the festive spirit at these destinations. From cheerful holiday decor to live music often featured this time of the year, your inner Scrooge will melt away while you browse and enjoy the sounds of the season.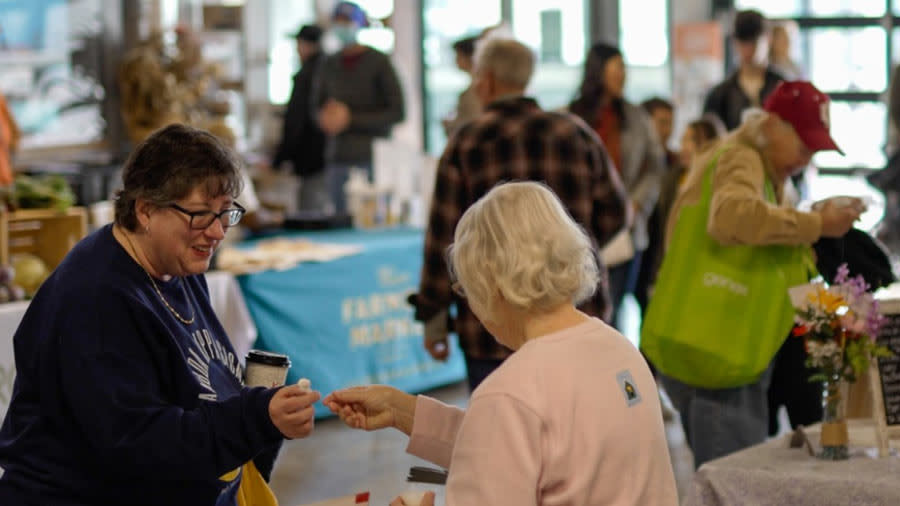 Don't Forget to Check Out Indy Deals
Here at Visit Indy, we want you to save money year round. But especially during the holiday season, you'll want to check out the Indy Deals as much as possible. From attraction passes, to Daily Deals, you can score great deals on museum admission, restaurant discounts, and more. Just be sure to double check if discounts apply to holiday events which may have a different charge. Indy Deals should always be your first stop to save during the winter months and all year long.
Let's kick this holiday season off with some savings. Save every penny you can, so that you spend when you want doing all of it with that spirit of cheer and joy.