Have the day off in honor of Presidents' Day? Take the opportunity to plan a family fun day. Many of the city's museums will remain open, giving you and the kiddos the chance to discover Indiana's presidential heritage.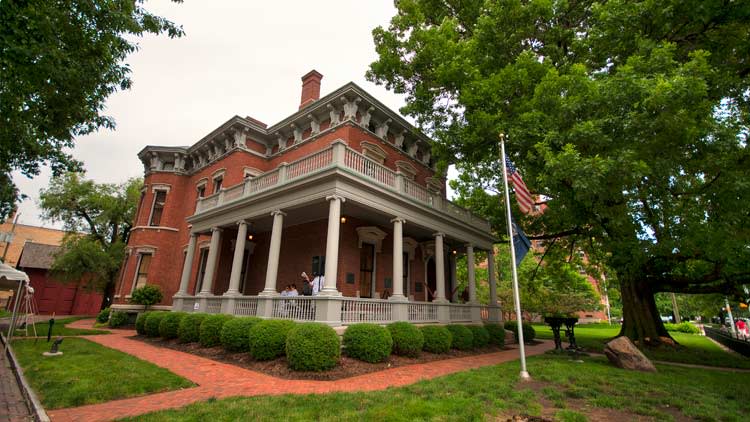 Celebrate Presidents' Day by visiting President Benjamin Harrison's home. Harrison—the only U.S. President elected from the State of Indiana—built the home in the 1870s. Today, the home serves as a museum and memorial, and offers tours. On Monday, interactive tours will feature members of the Harrison household. Tours run on the hour and half-hour, from 10 am to 3:30 pm, and cost $10 for adults and $5 for students.
On Monday, attend the world's largest children's museum for free. From 10 am to 3 pm, there will be fun, presidential-themed activities on Level 2. Your little ones can shake, rattle, and roll the museum's presidential trivia tubes and try to match each president to their home state. Better yet, they can celebrate the life of President Abraham Lincoln, who will make an appearance.
Conner Prairie's Presidents' Day programming includes appearances from several presidents and conversations with some famous first ladies. There will be plenty of games to play, too, including "Burnin' Down the (White) House" and "Cards Against the Presidency." The main event? A surprise birthday party for George Washington! Sign his birthday card and help Lucy Hayes and Jackie Kennedy decorate for the party.
4. Skate Your Way Through Presidents' Day  
Looking for an out-of-the-box activity? How's about a trip to the skating rink? Three Indy-area rinks have special Presidents' Day rates. Wheels of Wonder is hosting a "Dollar Day" event from noon to 5 pm, where admission is just $1. (Skate rental is extra.) You can also head to Hot Skates and beat the clock for the best price ($1 admission at 10 am, $2 admission at 11 am, etc.). And then there's Skateland, which has free admission before noon.  
5. On the Hunt for History?
There are plenty of places to explore the past. Consider stopping by the Indiana State Police Museum, which is open from 10 am to 3 pm, and is free to attend. The museum narrates the history of the Indiana State Police, and holds items such as John Dillinger's death mask. More into genealogy? Drop by the Indiana State Library, or schedule a tour. And while you're in the area, swing by the Indiana Statehouse for a tour, or head over to the NCAA Hall of Champions, which will be open from 10 am to 3 pm.