While the COVID-19 pandemic has temporarily halted large-scale concerts all across the world, some of Indy's smaller outdoor venues are finding ways to welcome back crowds in a safe and socially distanced manner.
From laid-back lawn shows to pampered parking lot experiences, a slew of Indianapolis venues are adjusting to the current times we live in with reconfigured outdoor setups. And as the Midwest heads into some of its most pleasant months of the year, there really seems like no better time to get out, mask up and enjoy an evening of live music in the open air.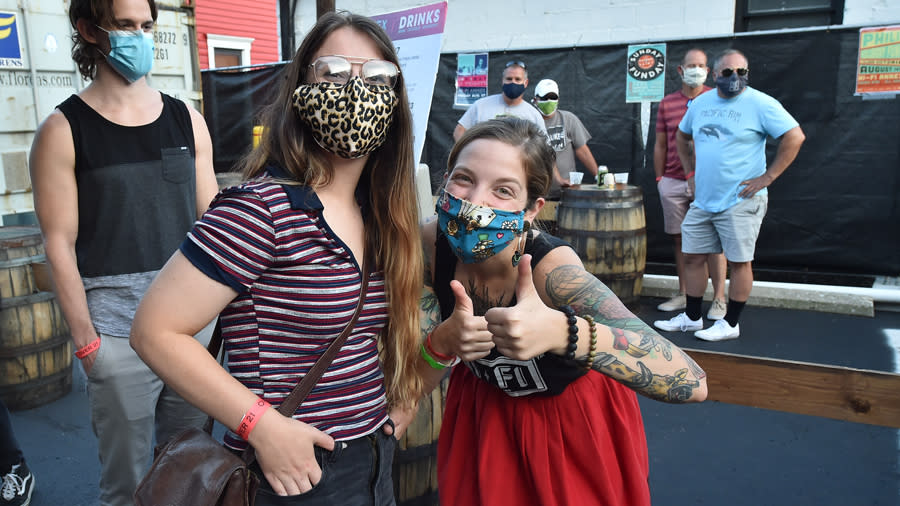 Below, you can find information on venues around Indy that are hosting outdoor concerts over the next few months. By following the page links to each, you're sure to find a concert or two that suits your tastes just right.
With a lawn area they're calling Beer Creek, Black Circle presents a wide array of entertainment on their outdoor stage, including drag, stand-up comedy and more. In the live music department, Black Circle hosts a lot of punk, rock and metal acts, welcoming up to 200 attendees at all Beer Creek performances.
With an indoor space that could best be described as an adult playground, this southeast-side venue is now making the most of its surrounding outdoor area. The result can best be described as an art park serviced with a stage for live music performances, which will safely welcome crowds of 30 to 50 people per show.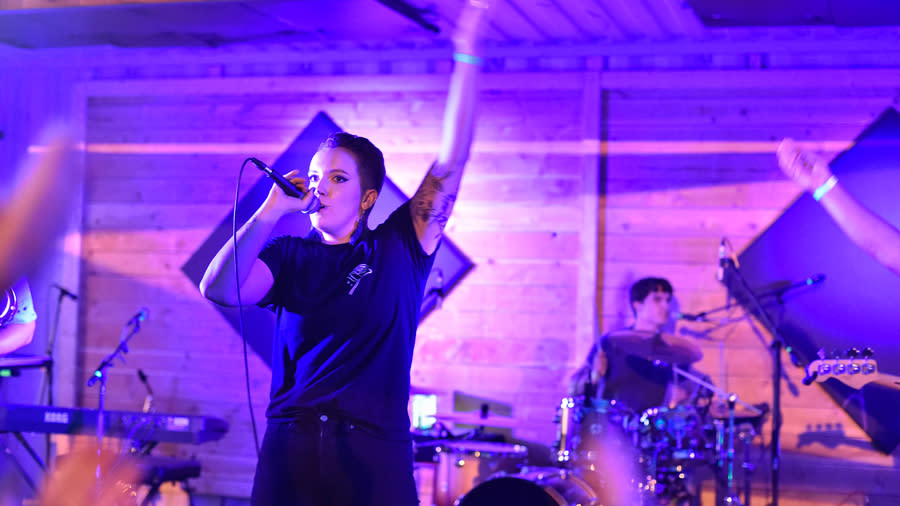 Located in the parking lot behind Fountain Square's Murphy Arts Center, this new open-air branch of the Hi-Fi was created to foster safer performance opportunities. Complete with vendors, picnic tables and more, the space's current restricted capacity is 250 (25% of 1,000), allowing attendees to keep their space while enjoying performances from top-tier local and regional acts.
All summer long, Indy Parks and Recreation have presented their usual slate of outdoor entertainment, which has really come in handy this year. Through the end of August, music fans of all ages can catch family-friendly performances from acts like Rob Dixon and Triology, Sarah Grain & the Billions of Stars, and more.
Musicians of the Indianapolis Symphony Orchestra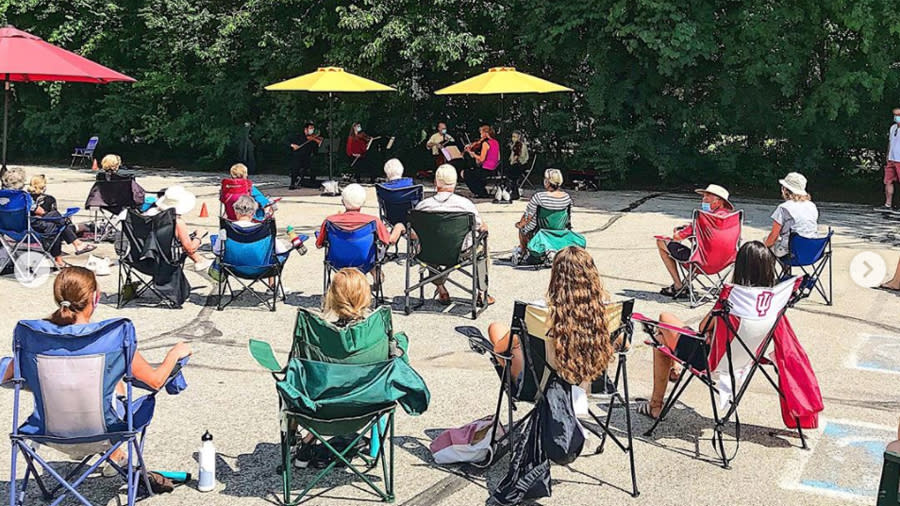 Looking for something on the more classical side? Dedicated members of the Indianapolis Symphony are hosting various outdoor, pop-up concerts at Indy parks and public spaces this summer. Follow along on their Instagram and Facebook pages for updated times and places for a unquiely summery outdoor concert. 
The beat goes on in the Mousetrap parking lot, where temperatures are checked upon arrival and the capacity is limited to 200 concertgoers. In staying true to form, the historic venue will continue presenting the Midwest's best in electronic, funk, jazz and bluegrass, along with the occasional jam band.
The Rathskeller's beloved Biergarten space is open to the public and offering their usual slate of live music, from beloved blues rockers to seasoned cover bands. In order to ensure safety protocols, the Biergarten has also removed tables from their regular setup, while maintaining a capacity of 250 attendees.