Feeling a little tired and overwhelmed? Looking for inspiration and an opportunity to see great art? Need to unwind and relax? Lucky for you, there's an all new spa in downtown Indianapolis that checks all of the above boxes with options galore.
Enter the newly opened CONRAD Spa. Located in the heart of downtown Indy on the sixth floor of the Conrad Indianapolis, this wellness destination caters to your body and soul, providing a wide variety of treatments sure to pamper and invigorate. Whether you're traveling to the Circle City from afar or simply taking a day visit to experience all the luxury, you can experience high quality spa services. After all, what else would expect from one Hilton's luxury brands? But this isn't your typical spa experience. What makes the CONRAD Spa unique is its museum-quality curated art museum.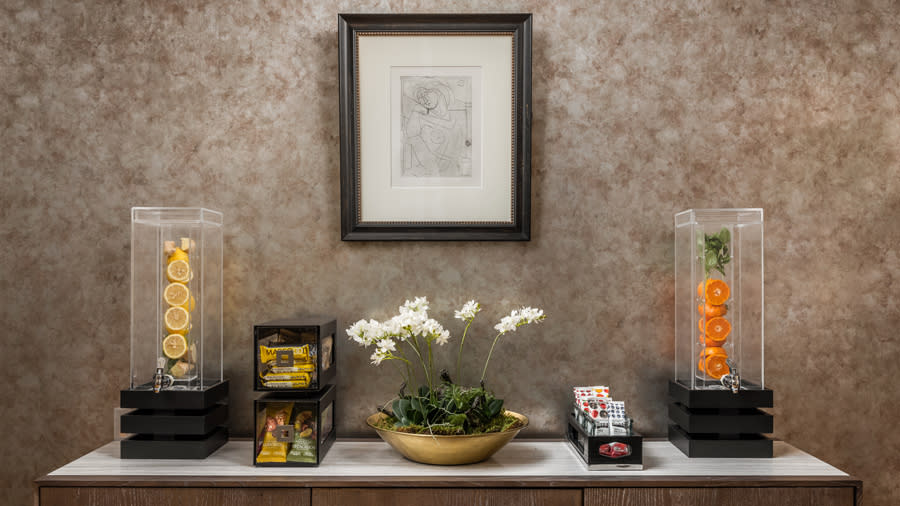 Guests can take in art from well-known modern and contemporary artists like Pablo Picasso, Joan Mitchell, Helen Frankenthaler, Spiller + Cameron, and Sabina Klein. Hoosier artistry is also celebrated through the works of Amy Kirchner, Tamar Kander, Jason Myers, and Dale Enochs. You'll find sculpture among the spa's collection as well from artists Patrick Hurst and Tarik Currumbhoy.
This collection builds upon the Conrad Indianapolis' Art Stays Here philosophy. Every moment of your stay is imbued with the beauty and celebration of artwork. The CONRAD Spa menu furthers these efforts with its art inspired services including but not limited to The Art of Relaxation massage options, The Art of Glowing skincare treatments, and The Art of Style pedicure and manicure services. Or you can choose from special "Masterpieces" combining services or even a couples' massage. The CONRAD Spa also champions local Indianapolis-based AMBRE® Blends Aromatherapy. Every treatment utilizes these natural essential oils.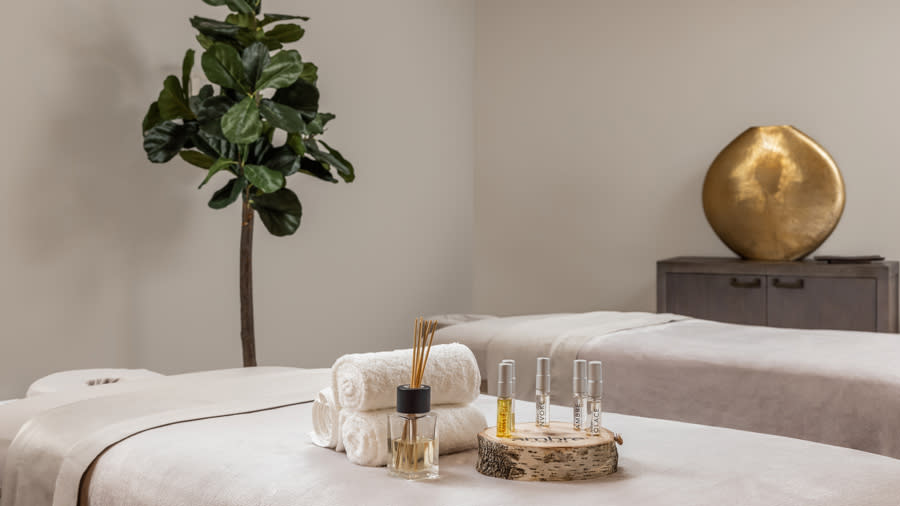 Step into the opportunity to feel like a whole new you when you experience the height of luxury and great art at the CONRAD Spa.  You'll leave with a renewed sense of calm and inspiration, perhaps feeling like a precious work of art yourself! Book your appointment today.