One my proudest accomplishments to date is riding my bike 160 miles in one day. I'm a bit of an endurance junkie and ok, maybe a little bit crazy too. In the heat of the July sun, I began early in the morning on the Indiana/Illinois border and pedaled my way all the way to Richmond, Indiana on the opposite side of the state. As my reward, I got a keychain in the shape of the Hoosier state. Seven years later, the keychain is still attached to my keys because that's a day you don't want to forget. Ever.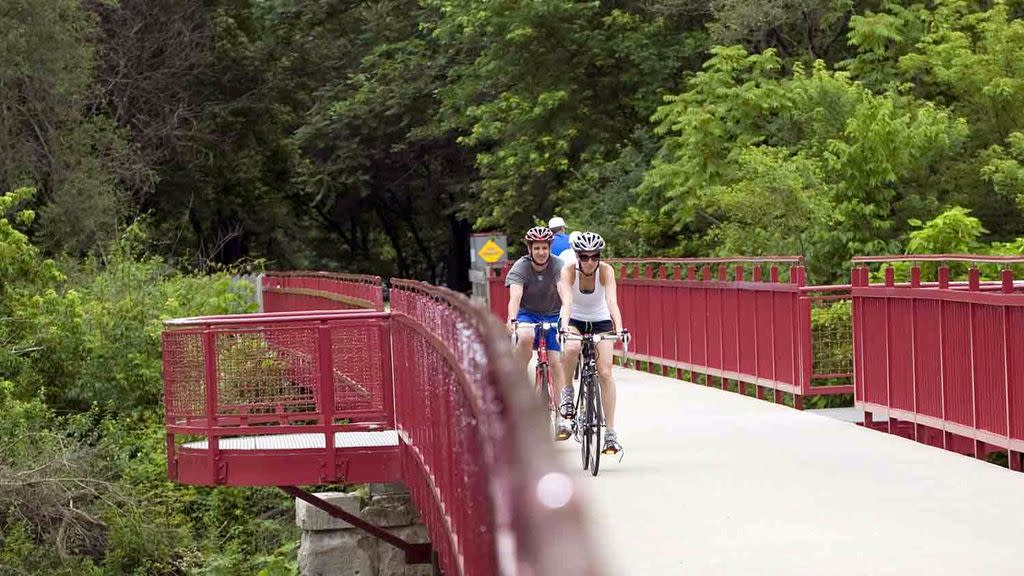 If you're a cycling enthusiast of any level of riding, you're going to want to keep reading. Because now, as a part of US Bike Route 35, you can ride the entire length of the great state of Indiana. From the shores of Lake Michigan, all the way to the Ohio River in Louisville, Kentucky, a route has been charted for cyclists to see and ride through some of most scenic parts of the state.
More than 360 miles of countryside and farm country, as well as cities and small towns will pass by riders eyes as they travel on a picturesque and cycling friendly route throughout the state. In fact, even at just 50 miles per day, you can complete the entire trek. But if the idea of such a long ride wigs you out, don't worry. You can select a smaller portion of the interconnected roads and paved paths that make up Indiana USBR 35, some that even pass right through Indianapolis!
There are plenty of yummy restaurants to stop off for a bite to eat and places to shop or maybe just sit a spell while you stretch your legs. The Indiana USBR website is packed with details, tips, and maps for each of the fifteen counties the route passes through. There's even suggestions for where you can hit a restroom or two along the way - vital information any bicyclist needs on a long day of riding! Also included are recommendations for bike shops along the route in case you run into any problems. And you can even find places to spend the night and grab a shower, too. They've thought of everything.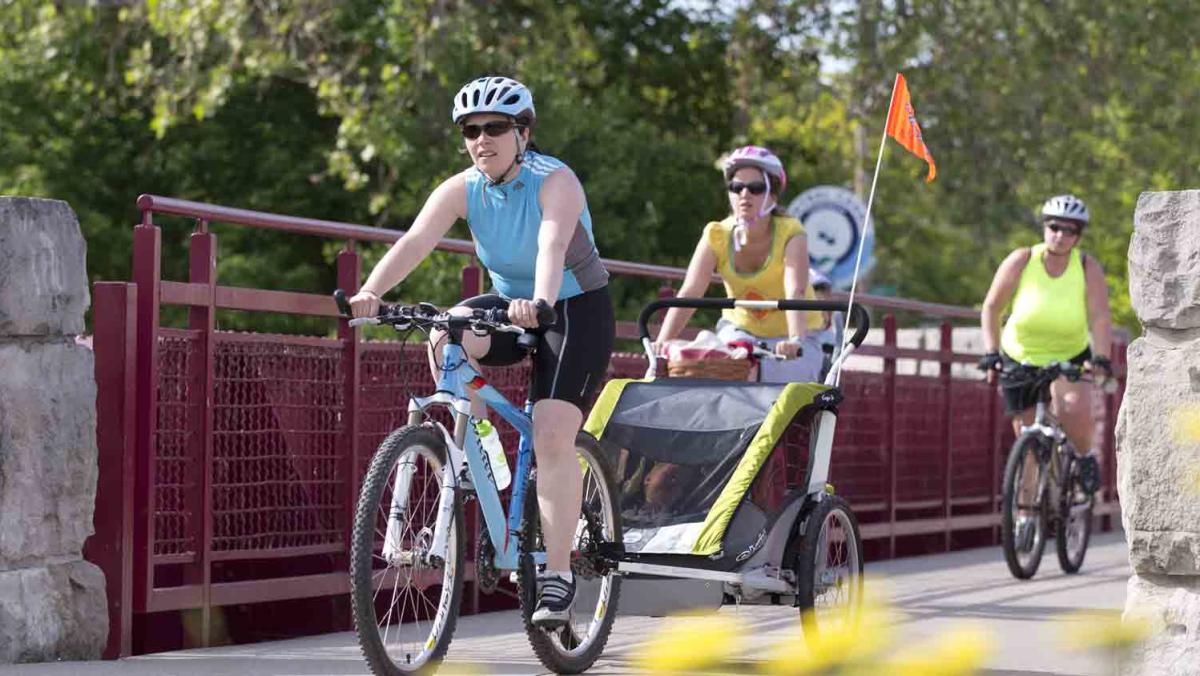 Whether you're an amateur or an old pro, there's plenty of space for you on Indiana USBR 35. Kick the tires and light the fires, it's time to hit the road. Set off on an adventure - a nice long ride on perhaps the most rider friendly routes in the Midwest. Tune up your bike. Plan your route. Map out where you'll be stopping and then take off down the road on Indiana's very own bicycle interstate. What are you waiting for?