Every year, Indianapolis offers a wide selection of music festival experiences, from Chreece hip-hop festival to Fountain Square Music Festival to Virginia Avenue Folk Festival. And now, another three-day event will be joining that family of tests when Evermore Music Festival celebrates its inaugural go-around this year at American Legion Mall in Downtown Indianapolis.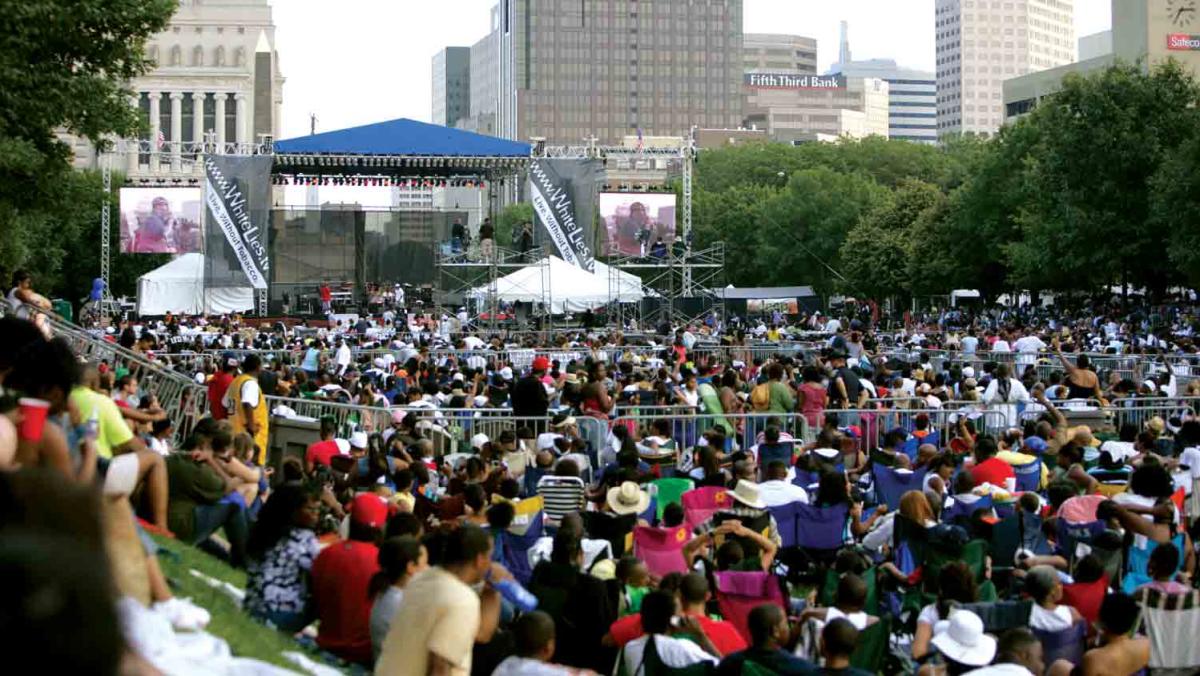 Borrowing its name from 1971 Led Zeppelin song "The Battle of Evermore," the festival will take place from September 30 to October 2. With a target audience of college students who are back on campus for fall classes, the festival will feature performances from both local and nationally touring acts, giving music lovers a variety of different sounds to explore. Like most multi-day festivals, single day passes are available for the fest (Friday passes are $24, Saturday and Sunday passes are $35), in addition to $89 three-day passes. As reported by David Lindquist of the Indianapolis Star, Evermore will be the first multiday, multistage outdoor music festival in Downtown Indianapolis since Indy Jazz Fest (now a 10-day event) presented acts on two stages in Military Park in 2008.
Known for their hit 2010 single "Do You Love Me," Boston's Guster will headline the Sunday lineup of the festival. With recent hits like  "Trojans," "If So" and "Molecules," Australian duo Atlas Genius will headline Saturday. And on Friday, Texas-based DJ Prismo and Indianapolis hip-hop collective Ghost Gun Summer will top the bill.
Below, we have a full listing of the performers at this first-ever fest. To purchase tickets, head over to the official Evermore website, where you'll also find a festival schedule.
Friday, September 30
Performers: Prismo, Ghost Gun Summer, DJ Action Jackson & Lemi Vice, Renegades of Bass, Vesperteen, Rayve, Devi Franco, Who What Where, Brett Wiscons, and Grey Lamb
Saturday, October 1
Performers: Atlas Genius, the Pass, Dream Chief, Awake the Wilde, Bybye, Stereo Smiths, the Warrior Kings, Stay Outside, Bullet Points, Flannel Jane
Sunday, October 2
Performers: Guster, Shiny Penny, Hyryder, Audiodacity, Cranford Hollow, Against the Clocks, Daniel Kent Stanley, Russ Baum & Huck Finn, Flatland Harmony Experiment, Julia Kahn, Bubbles Brown