Can I get real for a minute? Every year, our family gives up going to restaurants during the month of January. We use the time to concentrate on eating at home, spending less money, and slowing our lives down. The first couple of days are challenging and then it gets easier.
Until the end of the month ... when I want to eat all of the things from all of the restaurants. I'm already planning our first night back on the town (February 1st, I'm looking at you) and I'm SO excited that it coincides with Devour Downtown.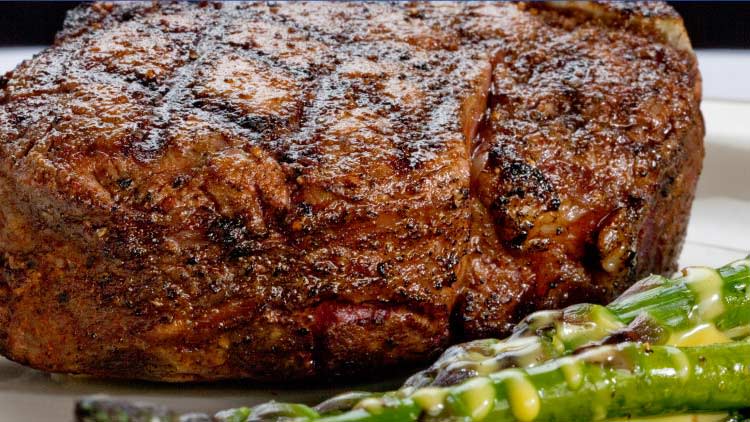 Today through February 7, 90 downtown eateries will feature special menus for lunch and dinner, allowing you to try their best dishes at a low price. You can keep your new year resolutions to spend less and have an amazing meal, maybe even trying something new. From Indianapolis classics like St. Elmo Steak House to new kids on the block Spoke & Steele, from Adobo Grill (yep, that's where we're going), there are both lunch and dinner menus for many locations.
Best of all, many of the offerings include appetizers, entrees, desserts, and beverages, too. That's right. No "just the ice water" for you. No splitting. You can get the full meal deal without dropping a ton of cash.
I think Devour Downtown is perfect for an early Valentine's Day celebration or girls' night out. Treat your mama to a night on the town or spend some time with dear old dad. Go out with couple friends you haven't seen in forever or take the kids out to enjoy some family time. Pick a new dining destination or stick with the tried and true. The choice truly is up to you. And honestly with some of the options, you could choose to go more than once during the window of time and try a few different options. Devour Downtown is even offering a daily giftcard give away when you subscribe to their e-newsletter. Potentially you could go for free. Double bonus.
Think Devour Downtown is just about food? Think again, many Indianapolis area attractions are offering discounts on admission and reduced prices on tickets, too. You can find reduced prices on tickets to the Indiana Repertory Theatre's production of To Kill a Mockingbird, discounts for the Conrad Indianapolis overnight stays, and 2 for $30 seats at the Indianapolis Orchestra. Or check out the Eiteljorg, NCAA Hall of Champions or Rhythm! Discovery Center while spending less, too. All of the available additional deals can be found here. You could have an entire staycation weekend, packing in the fun from start to finish.