Have you ever wanted to kick a field goal at Lucas Oil Stadium? Have you ever had the urge to race up the steps of the Indiana War Memorial? Well this summer, you'll have the opportunity to do these things and more in the span of one day.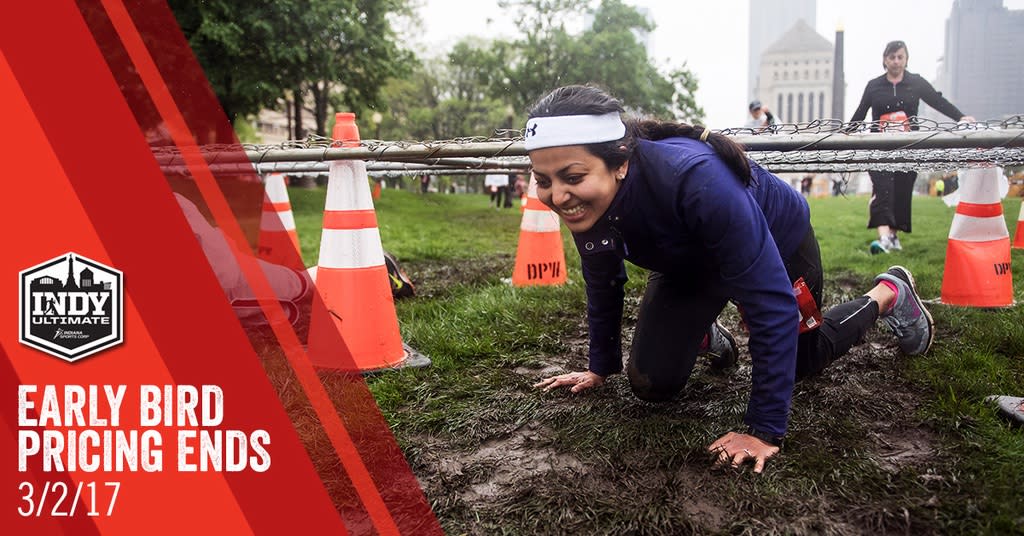 On June 24, all are invited to participate in Indiana Sports Corp's second annual Indy Ultimate urban adventure race. Presented by the Central Indiana Community Foundation, the race will wind through downtown Indy as participants accomplish challenges in some of the city's most recognized sports, military and cultural venues. From Bankers Life Fieldhouse to Military Park, these venues will be spread throughout Indianapolis, giving racers a tour of the city as they engage in fun activities. 
"We have great community partners who have helped us put together a race that has something for everyone. It's not a pure running race, it's not a mudder event, it's a course for anyone who wants to run or walk, see the city and engage in some fun challenges at iconic points along the way. And it incorporates our military, sports and cultural facilities," said Ryan Vaughn, president of the Indiana Sports Corp.
"When we learned about the idea for this event, we couldn't resist getting involved. It's a perfect fit for our inspiring places initiative to improve and advance public spaces in ways that promote community health and vitality. This event is a great addition for downtown Indianapolis," said Lee White, board member at the Central Indiana Community Foundation. 
Registration is now open for Indy Ultimate (early bird pricing ends on March 2!). Below, you'll find an outline of the 2017 route and activities.
Start at Military Park
Kick a soccer goal at Carroll Stadium
Run by the NCAA Hall of Champions and the Indianapolis Zoo in White River State Park
Run the bases at Victory Field
Attempt a field goal at Lucas Oil Stadium
Shoot a layup at Bankers Life Fieldhouse
Run around Monument Circle
Run up, around and down the steps at the Indiana War Memorial
Run through an obstacle course at American Legion Mall
Head across the Glick Peace Walk on Walnut Street
Engage in art activities created by the Arts Council of Indianapolis on the Canal Walk
Run through time at the Indiana State Museum before crossing the finish line in Military Park