Today is THE day – the day of the 21st amendment, aka the day Prohibition was repealed. Discover the best ways to celebrate in Indy.
First up is Indy's Repeal Day Party hosted by the Indiana Craft Beverage Association and the United States Bartenders Guild - Indiana. Join some of Indy's finest bartenders in quite possibly the best location in the city to celebrate – the catacombs beneath Indianapolis City Market.
If you've not yet ventured to the catacombs before, imagine dirt floors, brick archways and dim lighting – very appropriate and "speakeasy-esque." Ladies, be sure to wear closed-toed shoes. This year's celebration includes 10 bars featuring specialty cocktails. Thinking of 1920s attire? Go for it.
Tickets are $30 and may be purchased here. The event runs from 7 pm to 10 pm.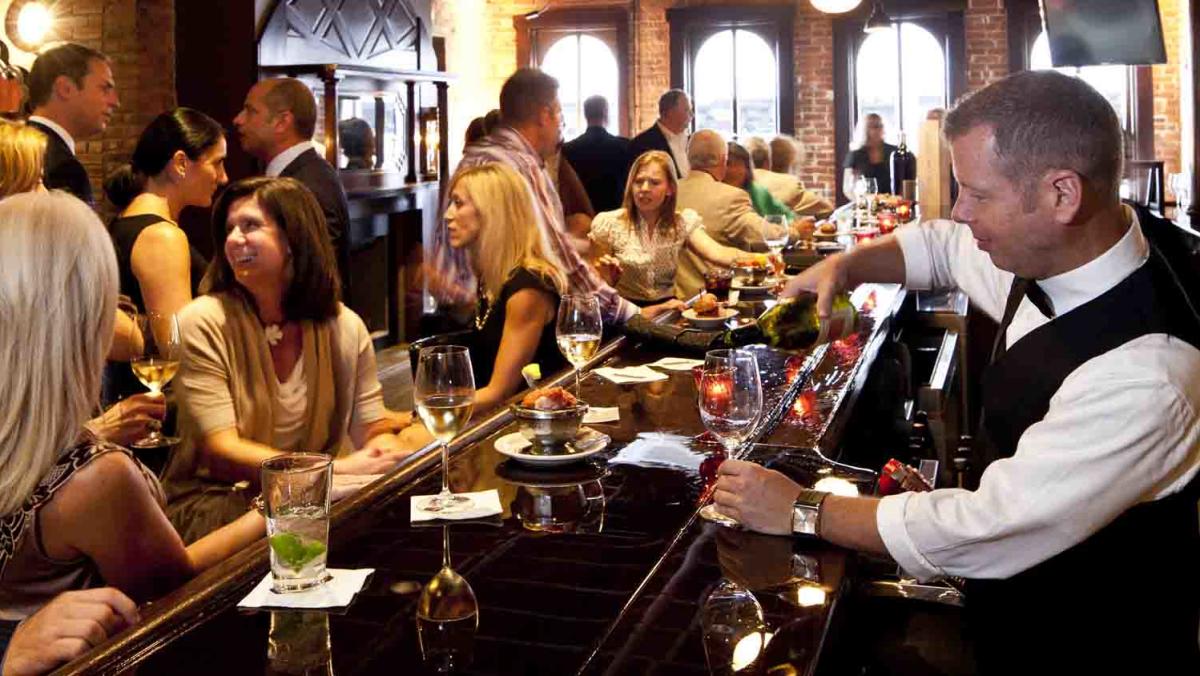 Another way to celebrate the repeal of Prohibition is to visit Indy's oldest steak house in its original location – St. Elmo. On the second floor, hidden just enough, is the 1933 Lounge (the year Prohibition was repealed). Try the Vesper or Pop's Old Fashioned, and to answer the question on everyone's mind, you can get St. Elmo's famous shrimp cocktail and filet sliders in the lounge. Cheers to that. 
Lastly, Indy boasts many fine bars worthy of Repeal Day celebration. Consider one of the following for their speakeasy-like atmospheres and broad spirits collections:
Ball & Biscuit: One of Indy's first craft cocktail bars, Ball & Biscuit is nestled in the first block of Mass Ave in downtown Indy. Its intimate and dark interior is oh too perfect for sipping on December 5 in honor of the 21st amendment.
Libertine: Located in the basement of Pizzology on Mass Ave., Libertine's cozy atmosphere is an excellent choice to drink to Prohibition.
Wellington: Though a re-recreation of a traditional European pub, the Welly, as its affectionately known, is the perfect combination of cellar, dark wood, leaded glass and warm fire. Burrowed in the heart of Broad Ripple, the Wellington has that perfect speakeasy atmosphere.