She's traveled from Rio to Rhode Island; from London to LA; from Beijing to Baltimore; from Athens to Atlanta. Over the last 15 years, Tamika Catchings has globe trotted scoring four Olympic Gold Medals, two World Championships, and one WNBA Championship.
Moreover - as one of Indy's most influential ambassadors - she's traveled the globe shining a positive light on our city. We've benefited as a city simply by having her don her jersey, allowing Indy to be associated with someone so talented on and off the court.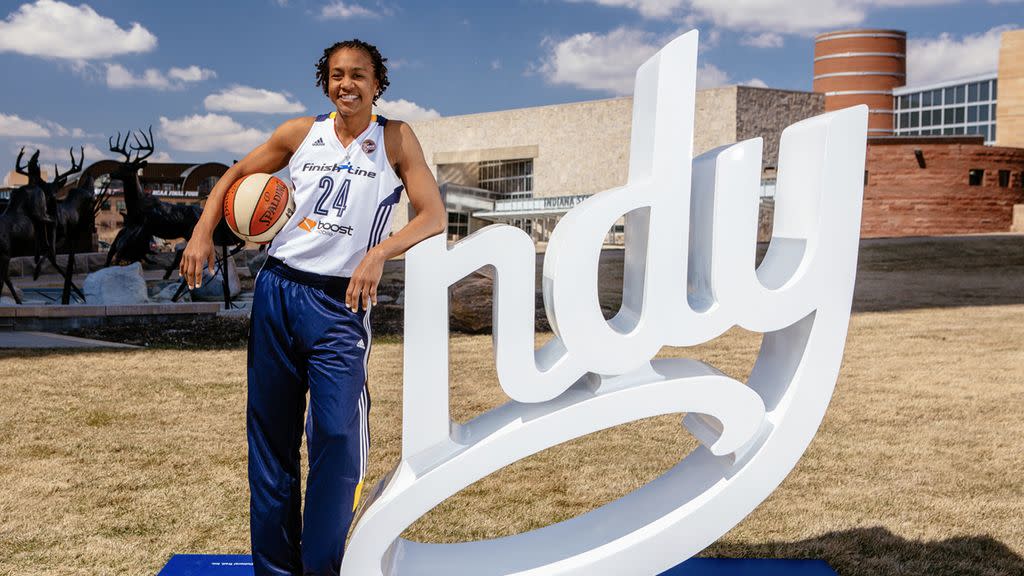 When she landed here in 2002 as the Indiana Fever's first-round pick, she caught fire, quickly working her way into our hearts. She immediately made community work part of her workout routine, routinely stepping inside hospitals, beautifying the city, and helping those in need.
In fact, in 2004, she launched the Catch the Stars Foundation empowering kids to achieve their dreams by promoting fitness, literacy, and youth development.
In 2005, she scored her 2,000th point, the fastest player to score 2,000 career points in history the WNBA. Post-game, she humbly gave thanks to her team and coaches - all while helping put Indy on the map as a city who calls someone so talented home.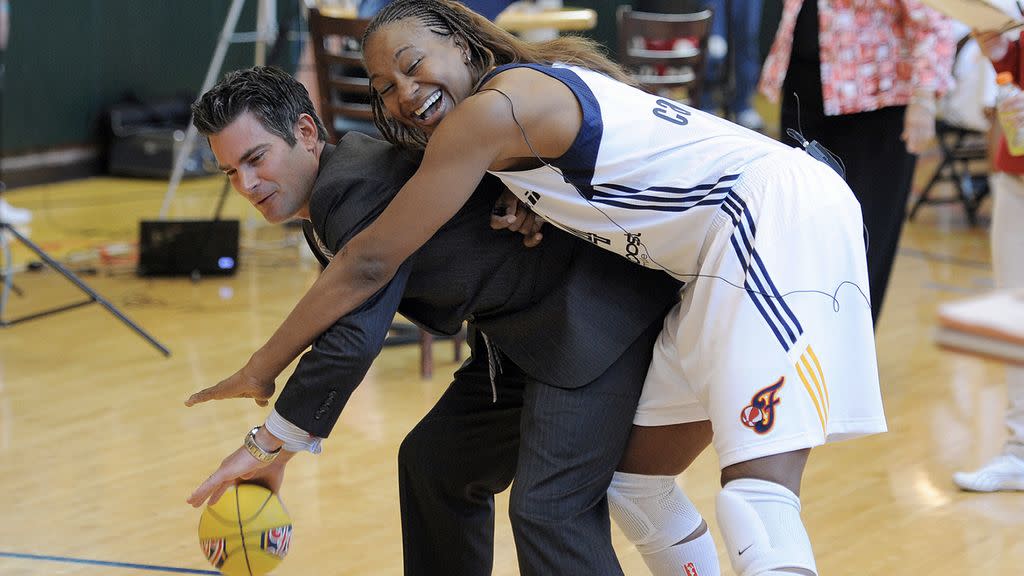 In 2009, Tamika led the league in steals, also stealing the hearts of fans worldwide with her smile, her approach, her authentic desire to help. She embodies "Hoosier Hospitality."
In 2011, Catchings won WNBA Most Valuable Player. And in 2012, she brought home the WBNA title to Indy. I vividly remember an interview with ESPN after hoisting the trophy overhead, she proudly said "I'm proud to call Indy home." Droves of viewers heard that sweet sounding word "Indy" attached to such a positive role model. 
In 2013, she took time to videotape a message as part of our pitch to score a $20-million convention. She eloquently invited the decision makers to pick Indy over our competitors. I had to leave early from the taping to go see my oldest son in a basketball game. I apologized for having to leave the taping early. She quickly said, "Family is always first."
In scrolling through my Instagram feed recently, my thumb stopped over a post showing her mother and her most recent gold medal. That caught my eye. Family first I thought.
One thing has been clear over the last 15 years, her talents aren't confined to just the 94 x 50 foot hardwood. Everywhere she goes, people are attracted to her approach to life.
I hope you'll go see her last home game this Sunday to say thanks for her 15 years of serving our community, helping market Indy, oh, and score some points along the way.
Oh, and yes, we won the bid to host the convention. Like many things over the last 15 years, it wouldn't have happened without Tamika.