Darius Hickman is no stranger to adversity. When Hickman performed on "So You Think You Can Dance" last summer, judge Nigel Lythgoe said he was "shocked" by Hickman's story.
Hickman does not know his father. His mother battled with drugs and was placed in jail. His aunt raised him, but she was in an abusive relationship as Hickman grew up. He, too, was abused during his childhood.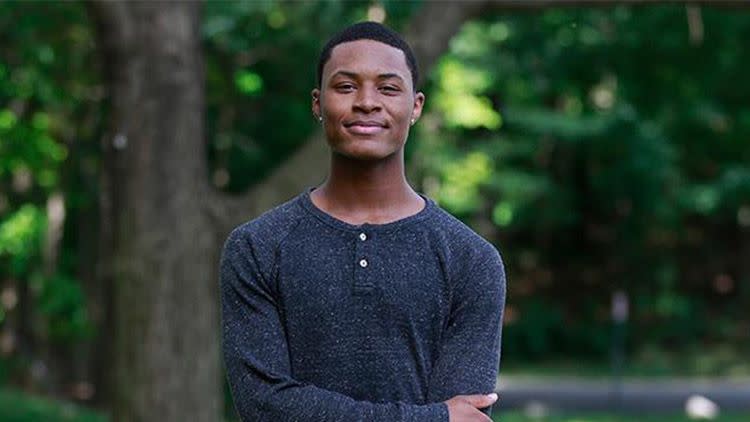 His aunt died four years ago, and his godmother took him in and provided him with shelter and love.
Last season, all three judges sent Hickman to the Academy. Flash-forward to August 2018, and Hickman is now firmly entrenched in the Top 8 of the "SYTYCD" finals. He and "SYTYCD" dancer Magda Fialek performed a contemporary routine featuring a violin bow-pop and musical mash-up of Blondie and Philip Glass. The performance impressed viewers.
The 19-year-old Butler University ballet student hails from the Miami area. He honed his skills in Indianapolis, as Butler is known for its ballet program. Hickman recently spoke with IndyStar and said he hopes to be a studio owner in five years.
"Dance is very expensive, so I would love to help kids get great training but not have to pay for it," Hickman told IndyStar. "I know how hard that is."
Hickman may have Indianapolis ties, but he plans to embark on a new journey after the show. This is a journey he has yearned for his whole life: a career as a professional dancer.