Did you know that H.H. Holmes, one of America's first serial killers, once lived in Irvington? Did you know that he killed more people than Jack the Ripper? Did you know you can see a re-creation of his infamous "Murder Castle" starting today at Playground Productions Studio?
Get ready to step into the 1893 Chicago World's Fair and check into your room. You'll meet eight different people with stories to tell about your host, and most of them will be the types of stories that turn into nightmares!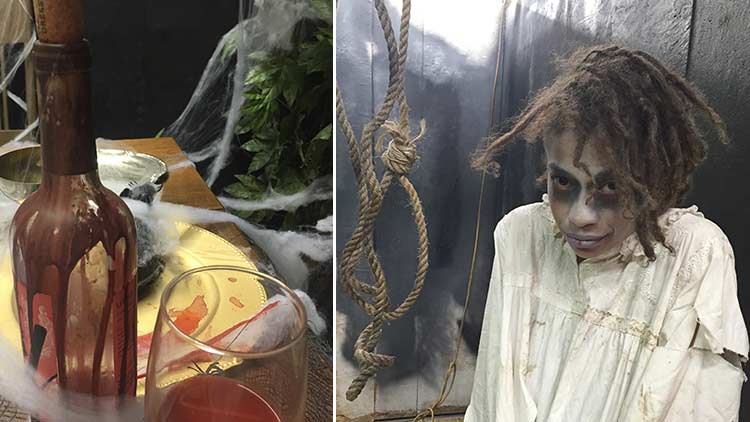 Holmes was brilliant. Trained in medicine and surgery and blessed with charisma that attracted both sexes and all ages, he had no difficulties luring guests to his various lairs. He admitted to 27 murders, but it's estimated he was responsible for more than 200. He enjoyed watching them struggle as they opened doors to brick walls and followed stairways to nowhere. His greatest joy, however, was studying them as they died, and his tortures included chemicals, fire, starvation, suffocation, and so much more.
While he did the majority of his killing in Chicago, he had some victims who drew their last breaths in his cottage in Irvington. 
For the first time, this year's Irvington Halloween Festival includes this haunted house in its week-long celebration. See it through Halloween and experience the horrors Holmes inflicted. Advance tickets are $10, admission at the door is $15, and a VIP express pass is $20.