Now in its second year, the Indy Women in Tech Championship brings LPGA golfers to the Indianapolis Motor Speedway, along with special ancillary events to celebrate women in tech. One such event encourages attendees to dig into some of the finest dining Indy has to offer. You can sample outstanding food and drinks for a good cause during the byte @ The #IWiTChamp Food Experience presented by Indiana Grand Racing and Casino, held on Saturday, August 18 and Sunday, August 19 at the Brickyard Crossing Golf Course.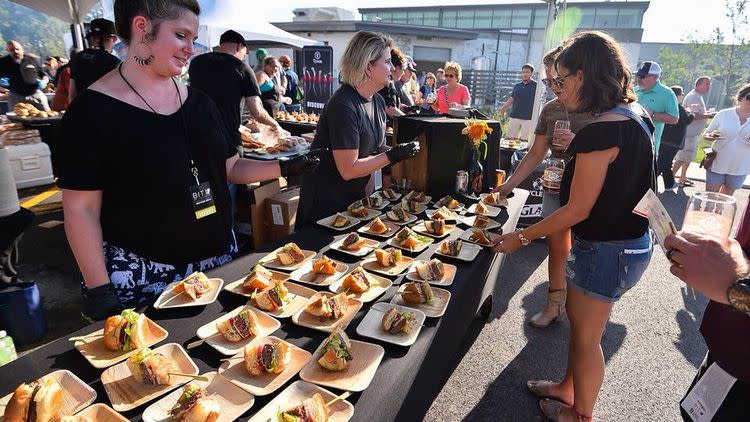 Steakhouses, distilleries, breweries and more will offer their wares to hungry attendees eager to discover culinary delights from around Indy. The tournament will be in full swing during the weekend, and byte attendees can dine while watching some of the best women golfers vie for the championship title. Following the completion of tournament play on Saturday, a live band will take to the stage and accompany your dining experience. Sunday's earlier start time has inspired a brunch themed array of options for attendees.
The mission of the IWiT Championship is to increase exposure and funds for key initiatives focusing on women in tech and youth STEM and robotics programs, and byte plays a key role in accomplishing that mission. The event will highlight the women brewers, chefs, distillers and restaurateurs who will share their menus with diners. You'll also hear stories about diversity and learn more about how you can support women in tech.
The event will be held behind the 15th hole tee box on August 18 from 4:30-7:30 pm and August 19 from 11:30 am to 2:30 pm. Tickets are still available for $20 per day and a general admission grounds ticket is required to attend.