Celebrate African American art and artists all February long with the Arts Council of Indianapolis during Art & Soul 2020. This 24th annual event continues to grow each year, bringing those from all over the city together during Black History Month.
The Artists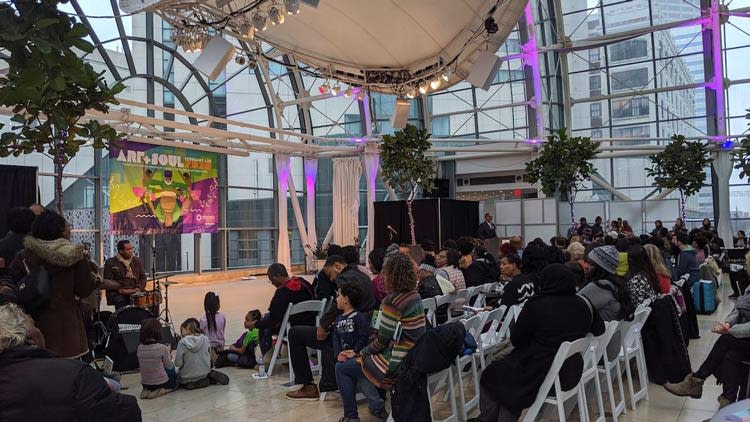 Art & Soul 2020 gives handpicked artists from all backgrounds - music, dance, literary/poetry/spoken word, and visual art - the opportunity to showcase their talent with the Indianapolis community. This year's chosen participants include:
Manon Voice - spoken word
Tenéh Karimu - musical theatre
Josh Betsey - visual art
Okara Imani - vocal performance
Outside of this year's featured artists, in total, more than 150 local artists will participate in the 2020 program.
The Talent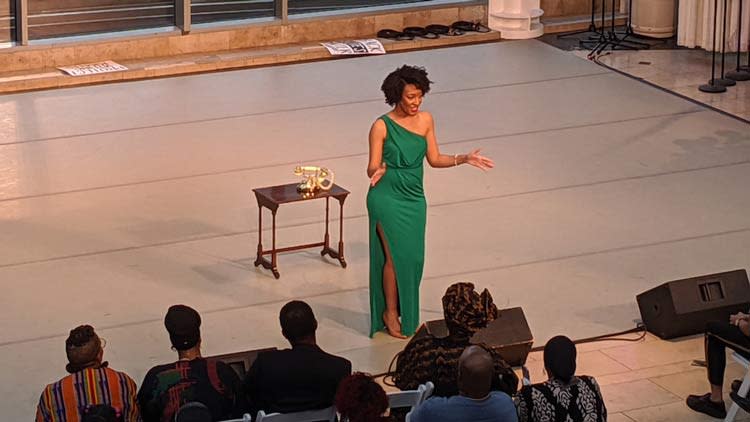 A 90-minute kickoff event took place at the Indianapolis Artsgarden this past Saturday, where hundreds of people gathered to celebrate. This event featured groups like Kenyetta Dance Company and performers like Brenda Williams. Besides their undeniable talent as performers, I found their true strength was being able to get the crowd to their feet and enjoy local artists.
The Purpose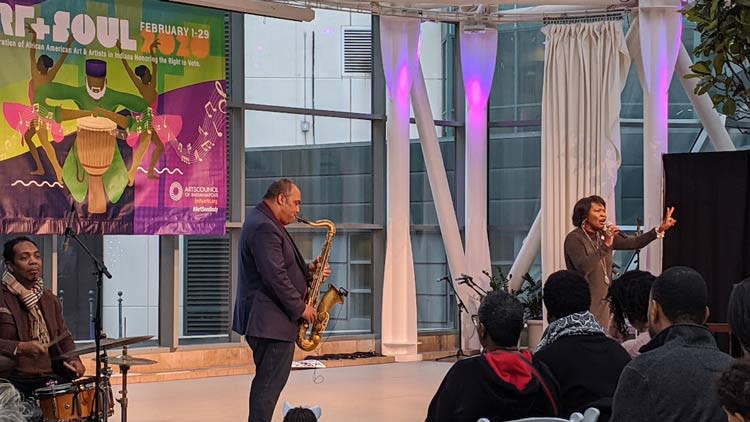 Every year, the program celebrates Black History Month and highlights a facet of African American culture in Indy. This year, the 2020 program will focus on African Americans and the right to vote. The kickoff celebration featured a handful of local organizations, like the League of Women Voters, to help attendees register to vote. 
Remaining Art & Soul 2020 events are free and open to the public. You'll find everything from cabaret performances to African drumming and poetry performances! See the full schedule at indyarts.org.