The stretch of 16th Street that jogs east out of downtown has not traditionally been a place where people flock for the best in local food and drink. This once forgotten stretch is now a burgeoning mecca for the city's tastemakers to indulge.
A few brave souls took a chance on the area that skirts the Herron-Morton Place and Kennedy-King neighborhoods, and the results are finally coming into focus. A recent tour through the area showed signs of an emerging district that is blossoming in front of our eyes. Modern townhomes and apartments now dot the surrounding residential streets. Older, dilapidated structures are being razed to make way for the next generation to redress and reimage this corner of Indy. Here is a taste of what you'll experience if you make the trek.
---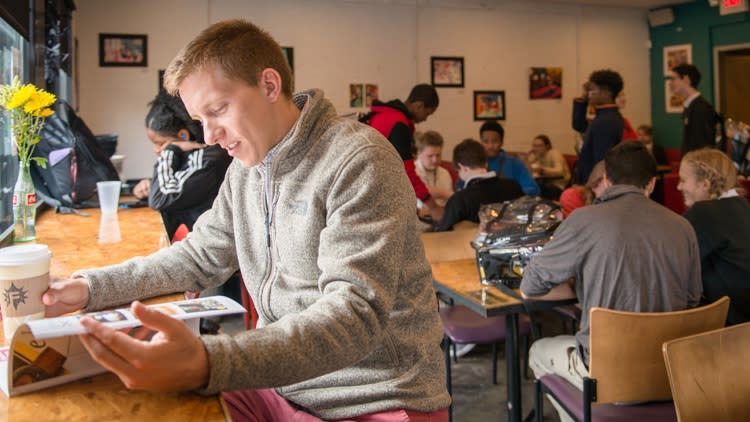 One of the first tenants to draw attention was Foundry Provisions. Like most great neighborhoods, a place to gather is a prerequisite. Foundry Provisions provides just such a place. The bright red façade invites neighbors in for coffee (sourced from nearby Tinker Coffee), sandwiches, and breakfast.
Tip: Before and after school, the students from Herron High School take over. It's part of the charm, but it does mean seating is limited.
---
Tinker Street Restaurant
Another pioneering business to bet on the area is Tinker Street Restaurant, whose name recalls when 16th Street was a dirt road named after the Tinker family who homesteaded in the area. For fine dining, you can't do much better than the spread prepared by chef Braedon Kellner. The seasonal menu on this night featured a dazzling cut of pork belly on a bed of violet kimchi and rice topped with a delicate duck egg. We tasted locally sourced heirloom tomatoes, pumpkin gnocchi, and gulf shrimp and grits. For dessert, we indulged on a savory dutch baby and one of the few staples, a S'more Pot de Creme. The restaurant is tight and it's first come first serve, but it is worth any bit of wait.
---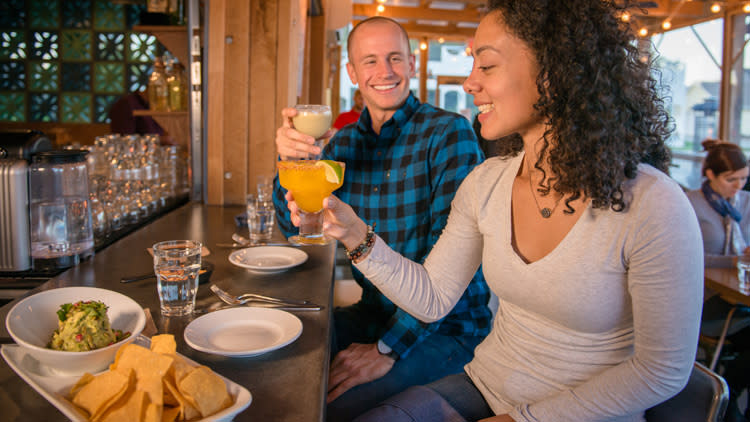 The success of Tinker Street Restaurant led owners Peter George and Thomas Main to open the equally snug and delicious Festiva just a few blocks further east. Here, they specialize in Mexican done right. They start with a mini cast iron skillet with spicy puffs and chick peas. You'll want to follow that with their exceptional guac and a cold Pacifico or perhaps a sweet margarita (available by the pitcher with fresh-squeezed juice). The Poblano Fundida combined savory chorizo with queso and smoky heat. The Tacos Al Pastor mixed spit-roasted adobo pork with pineapple salsa in a dizzying display of technique that will leave you foraging for leftover scraps. Festiva offers a patio for warm weather, but it is covered in plastic and heated to keep the summery ambiance alive year-round.
---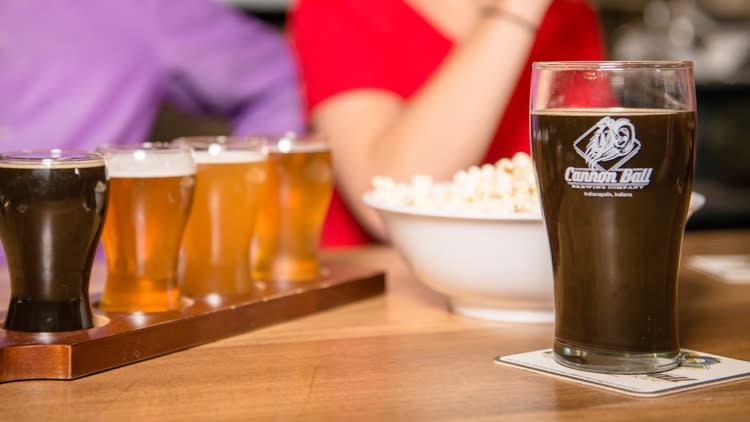 Why Cannon Ball? The name is an homage to E.G. "Cannonball" Baker who won the first motorized race at the Indianapolis Motor Speedway on a motorcycle. He went on to pioneer endurance racing, eventually gaining notoriety as the first to cross the U.S. on a motorcycle. The motorcycle-themed mural adorning the exterior of the Cannon Ball Brewing Company is a not-so-subtle nod to history, as is the building which dates back a century and was once home to a local butcher shop. Today, this neighborhood watering hole chooses not to hang its hat on a single style, but rather seeks to indulge daily inspiration in deciding what brews to feature. The beer is complimented by a food menu curated by Erin Kem, of late Indy-favorite R Bristro.
TIP: Try the Cannon Ball Bar Mix and thank me later. 
---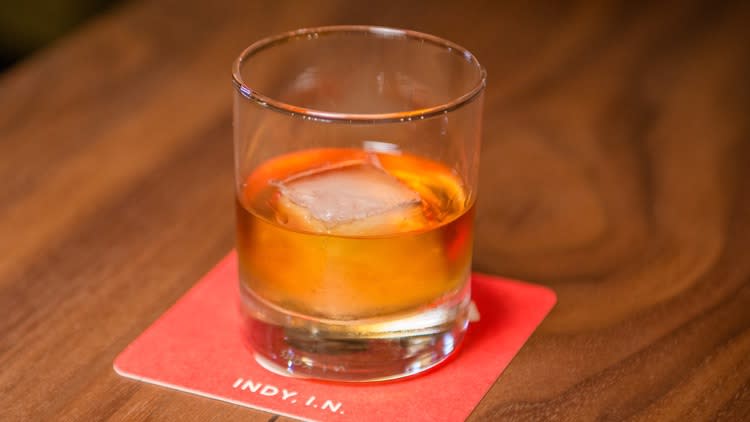 The newest addition to the neighborhood is a craft distillery that sought to embrace the principles of sourcing locally. West Fork prides itself on being '100% Indiana from grain to glass.' Their new tasting room, which we sampled during a soft opening (official opening Saturday, Nov. 4), is open and inviting. The wood façade is complimented by a simple mural stating "(Local) Whiskey Made Me Do It." Try the Whiskey Smash or keep it simple and try their incredible line of products as they should be, neat.
---
Momentum has hit this area and shows no sign of slowing. The recently opened Tinker House Event Center, snuggled up against the Monon Trail, is bringing corporate events and weddings to the area. Construction and renovations are around every corner. If you want to see a transformation in progress, this area beckons.