With the holiday season in full swing, there's a good chance you've already hung stockings by the chimney with care. But why wait for Santa to fill them? Here are 10 locally-made goodies that make for perfect stocking stuffers.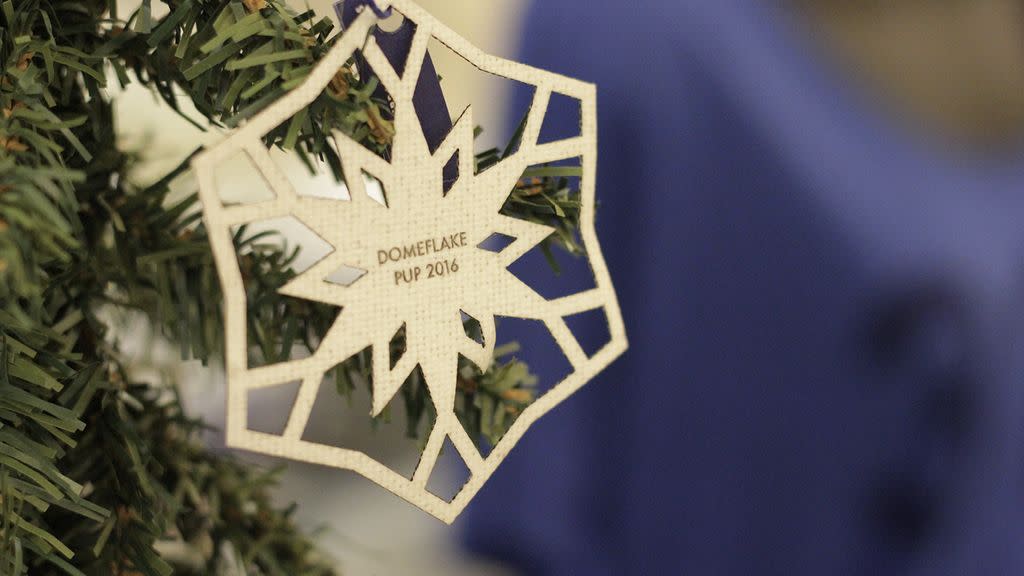 This thin, no-fold wallet is made from the roof fabric of the former RCA Dome. It was designed by PUP's founder and is perfect for folks who only carry a few cards. Another cool PUP product? The 2016 Domeflake pictured above.  
---
This foaming scrub doubles as both an exfoliant and cleanser, and leaves feet feeling softer than a baby's bottom. So, go ahead. Spoil your sister or girlfriend with this soothing cocktail of peppermint oil and lavender. 
---
These Rainbow Crayons are perfect for color-obsessed little ones. They're easy to hold and handle, and are made from repurposed crayons. An interesting tidbit? Shop owner Nicole was the first person on Etsy to sell recycled crayons. 
---
317 Bottle Opener from Pittman Design & Fabrication, $27.99
If you have an Indy-loving tinkerer in your life, consider picking up one of these bottle openers from Pittman Design & Fabrication. They specialize in ornamental metalwork and have a variety of Indiana-themed products.
---
Have a family member with a black thumb? Then grab one of these crocheted cacti. The cheery, palm-sized "plant" will live forever and is perfect for your loved one's desk or dining room.
---
This microwave- and dishwasher-safe mug comes from designer Raechel Amey, whose shop is filled with sassy, straight-forward creations. Snag this mug for your bearded dad/brother/spouse/person.
---
One taste of these preserves and your mom will be sold. Made in small batches right here in Indy, these preserves are low in sugar, and free of artificial flavors, and preservatives.
---
There is no such thing as having "too many Indianapolis shirts." Especially since this iconic Bauhaus design has already proved popular as both a poster and postcard.
---
Help your loved one show off their literary pride by snagging one of these wine charms. These tiny books are constructed completely by hand, and can be fully opened and written in. Better yet, you can order custom sets!
---
Eating vegetables just got a lot more fun. These pickled carrots are sweet, spicy, and bathed in Upland Brewing Company's Dragonfly IPA.  (In other words, give these to the loved one who will share with you.)