Alex Newell can do it all.
Since appearing on the hit television series Glee, the Massachusetts native has starred on Broadway, while also finding great success in the world of music.
On Saturday, June 15, Newell will visit downtown Indy for a headlining show at The Cabaret. Beforehand, our Seth Johnson caught up with the multi-talented star for a quick email interview.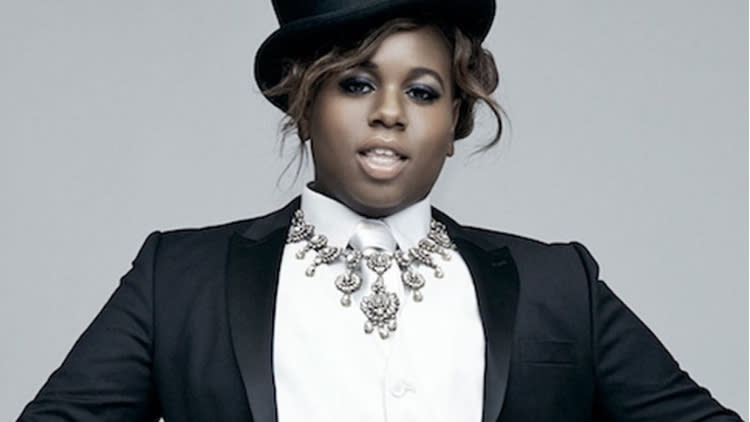 SETH JOHNSON: Where did you first get your start singing? I've read that you were in church choirs and musicals growing up.
ALEX NEWELL: I was in all the choirs at church and kinda started musical theater late at about 11 or 12. I don't really remember!
JOHNSON: I've also read that you tried taking voice lessons, but it didn't go very well. Can you give me the backstory on that? NEWELL: It was hard because they were trying to make me use the remote range, and I didn't have one. It kinda hurts now in retrospect I wish I had so I could have had that foundation, but I have a lovely voice teacher now.
JOHNSON: Who were some early influences on you musically? What about them inspired you at a young age?
NEWELL: Aretha, Whitney, Patti, Barbra, Luther, Jennifer (Holliday), Liza, Judy, some of the greats! I loved the storytelling – not only the voice but how they meant everything they sang!
JOHNSON: What did you learn from your time on Glee? What impact did that role have on your overall career?
NEWELL: Stamina and consistency. Being able to recreate a moment and beats and execute them in a professional manner!
JOHNSON: More specifically, what impact did you see your character (Unique Adams) have on the transgender community? Did you personally hear of success/inspirational stories that resulted from your character?
NEWELL: In my opinion, Unique made living your truth a normal thing in a new category that hasn't been seen on the show yet! It warmed my heart every time I heard, "You helped me love me." There's nothing better... She took trans in a high school setting and made it the normal, mean comments and all!
JOHNSON: What was it like working with Nile Rodgers and DJ Cassidy on "Kill the Lights"? What did you enjoy most about your collaboration together?
NEWELL: Ummm. I'm friends with Nile Rogers. Enough said!
JOHNSON: What can fans expect to hear when you visit Indianapolis? Do you have any new material that might make its way into the set? NEWELL: It's really kinda the songs that make up my career. A timeline through my life honestly…with truly no ending in sight! So no big finish because I'm not done yet!