A fundraiser can take all kinds of forms. As a youngster, you might go from door-to-door selling cookies, candy, or magazines. Then in those teenage years, maybe things get a little more serious, with dance marathons, carnivals, and overnight relays. And finally as adulthood sets in, there are all kinds of ways to contribute to a good cause from the comfort of your own home via text, call, or online pledge.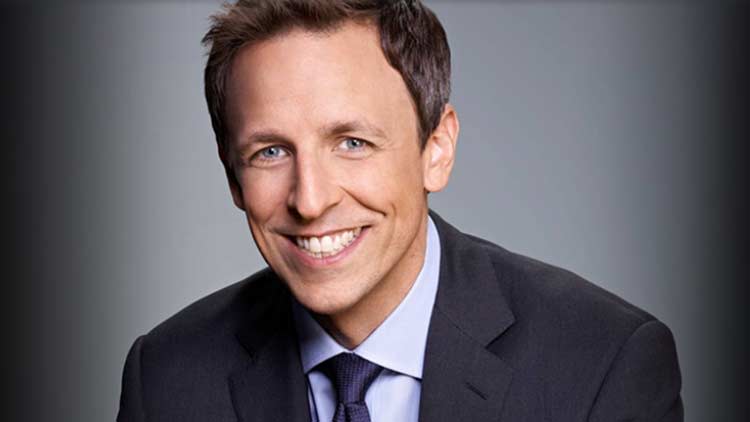 Expanding on all of these ideas a little bit, Cancer Support Community Central Indiana (CSC) started a fundraiser that allows people to simply laugh for a good cause. Now in its 16th year, Laughing Matters has become the organization's signature fundraiser, giving people an opportunity to enjoy topnotch comedy while also helping to fund its free programs of support for those burdened by cancer. This year, the event will welcome none other than Emmy Award winning writer, comedian and "Late Night" host Seth Meyers to headline its event at the Hilbert Circle Theatre.
"We are thrilled to bring in Seth Meyers for the 2016 event. His name recognition and general popularity provide Cancer Support Community the opportunity to raise more funds, and we will in turn be able to serve even more patients, caregivers and children impacted by cancer," said Cancer Support Community president and CEO Eric Richards. "Seth Meyers is helping us ensure that no one faces cancer alone right here in Central Indiana, and that's pretty incredible."
Tickets for the event start at $45.50 and can be purchased from the Hilbert Circle Theatre website. Below, we've included the evening's schedule.
Schedule
6 pm - 8 pm – VIP Reception/Cocktails
8 pm - 8:45 pm – Presentation
8:45 pm - 9:15 pm – Intermission/General Public access to theatre
9:15 pm - 10:15 pm – Seth Meyers