True music fans know the magic of an intimate concert experience. Lucky for us, Indianapolis has plenty of great small venues to go and soak in a show.
From Grammy-nominated acts to up-and-coming locals, each of the venues listed below offers a little something different, ultimately contributing to the vibrant music community of Indianapolis. So whether you're craving country, jazz, rock, or hip-hop, the city has a little bit of something to offer up.
Located in an old warehouse on the fringe of Indy's South Broad Ripple neighborhood, Black Circle Brewing Co. does much more than serve delicious beer. As their name might suggest, Black Circle regularly plays host to metal bands, although that's certainly not all. On a regular basis, their calendar is also filled with local music showcases, burlesque nights and more as well.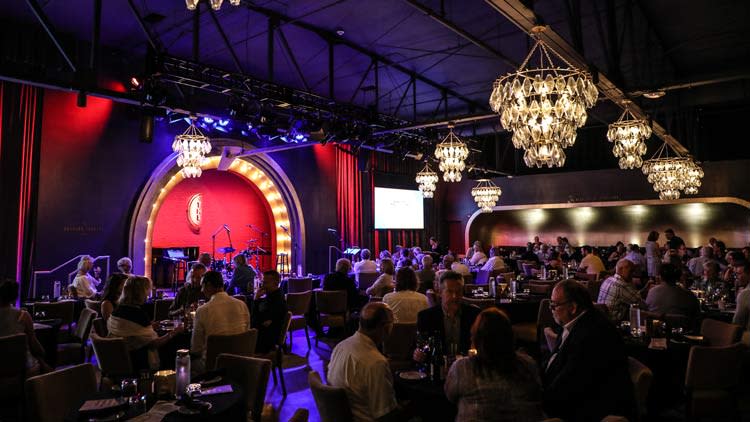 In keeping with the tradition of cabaret entertainment, this Indy venue presents some of the most highly acclaimed Broadway stars and jazz musicians in the nation. The softly lit, chandelier-filled room holds 190 people, with no seat in the house being more than five rows from the stage. Visitors can expect an atmosphere where Old Hollywood meets urban chic, with shows typically taking place on weekends.
One of Indy's most cherished dives, the Chatterbox offers up live music on each and every night of the week. Steeped in the city's rich jazz tradition, the small club regularly hosts the best jazz talent Indianapolis has to offer, while still ensuring an easygoing atmosphere.
A beacon of the classic country sound, Duke's provides patrons with a true honky-tonk experience. For fans of Dolly Parton, Johnny Cash and the like, the venue steers clear of contemporary country, stating they only book "real honky-tonk and traditional country bands." In addition to gritty country tunes, Duke's also serves up a delicious menu of food as well, so make sure to save some room.
This southside wonderland is equal parts music venue and optical playground. Located in an abandoned strip mall space, Healer is filled with numerous art installations that you can explore while enjoying music from local and regional acts of all varieties. To make it even better, the venue is also welcoming of all ages.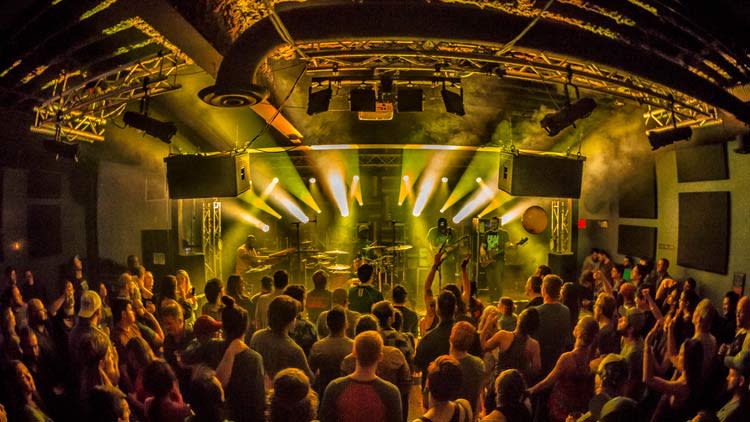 While it's certainly an intimate venue, the HI-FI stands as one of Indy's most celebrated spaces, playing host to a slew of touring acts from all over the globe. Having hosted their fair share of Grammy-nominated performers, the club often plays host to artists on their way to stardom.
A treasured space by up-and-coming punks, the Hoosier Dome provides a safe and welcoming place for audiences of all-ages to enjoy a show. Located on Prospect Street in Indy's Fountain Square neighborhood, the venue often showcases a wide spectrum of genres, from hardcore to hip-hop.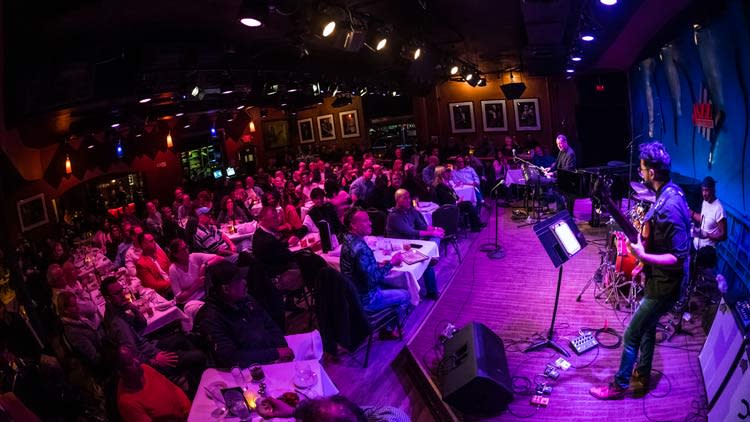 Located in the heart of Indy's South Broad Ripple neighborhood, the Jazz Kitchen continues to carry on the legacy of Indy jazz greats like Freddie Hubbard and Wes Montgomery. Having welcomed icons past and present to their stage, the venue also regularly hosts some of Indy's top jazz talent as well. As the name also suggests, the Jazz Kitchen offers a delicious menu of NOLA-meets-Naptown cuisine as well.
Tucked away in the upstairs of Fountain Square's Murphy Arts Center, the LO-FI Lounge could also be described as the little brother of HI-FI (hence the name). With its intimate lounge setting, the LO-FI regularly presents new artists on the rise, while also providing an environment catered towards intent listening.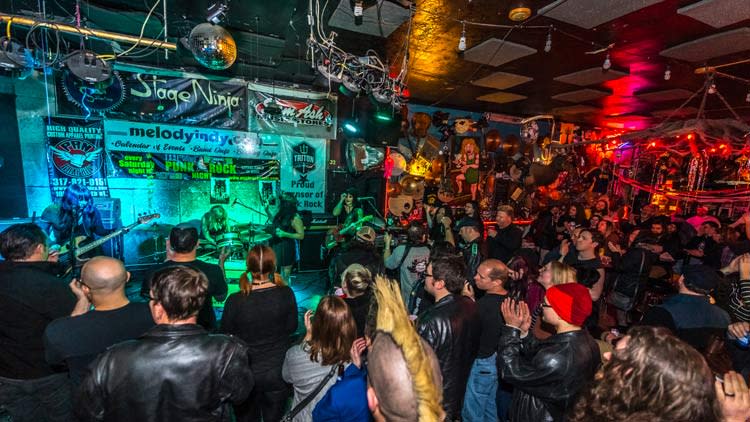 Home to Punk Rock Night on every Saturday, the Melody Inn is one of the city's most storied punk rock venues. Tucked away at 38th and Illinois Streets and in the Butler Tarkington neighborhood, the decades-old dive is fully equipped with a jukebox, pool table and "Smoker's Garden." On average, shows at the Mel are typically $5, making it an affordable option as well.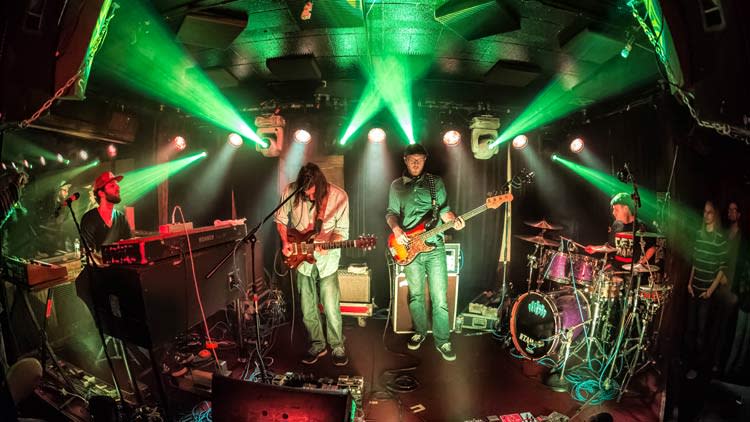 Referred to by regulars as "The Trap," this northside venue first opened its doors in 1957. Now the unofficial home base of Indy's jam scene, the Mousetrap regularly hosts local and touring jam and funk acts, along with a regular slate of DJs. If you happen to get a late night case of the munchies, the venue also serves up a delicious menu of food, complete with burgers, wings, sandwiches and more.
Nestled below the surface of Downtown Indy, the Patron Saint is not your average dance club. A New Orleans-themed basement dive bar, the Saint has several themed DJ nights that touch on sounds like disco, EDM, house, techno and more.
A longstanding staple of Fountain Square, Radio Radio is a rock 'n' roll venue with a whole lot of charm. Known for their beautiful winding bar and first-class sound system, the club hosts both local and touring bands of the punk, rock and rockabilly varieties.
A series that was originally started in London, Sofar Sounds brings musicians into to intimate spaces for unique musical moments. Now with representatives in several cities, the Indianapolis chapter of Sofar Sounds regularly showcases local acts in homes, offices, storefronts and more. Find out about their upcoming concerts here.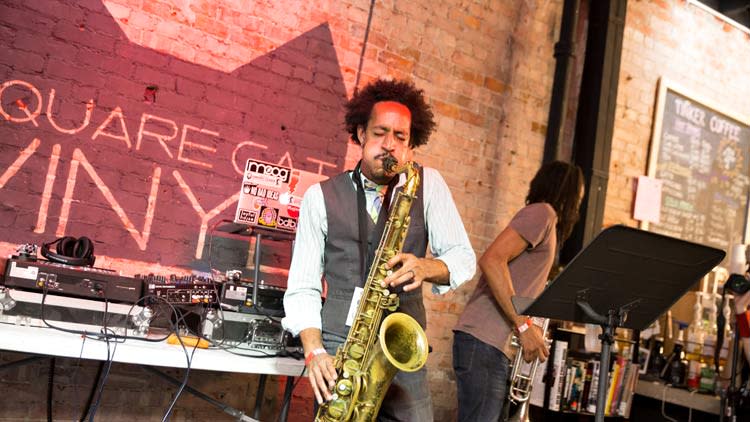 While regularly serving as a bar, coffee shop and record store, Square Cat Vinyl also often hosts bands on their in-store stage. Performances vary from folk-rock to hip-hop and are always open to all ages. Square Cat is also well known for their monthly open mic, which takes place every third Monday.
Known for the diverse slate of local and touring acts they bring in, State Street Pub is truly a place where all sounds are welcome — from experimental to punk to hip-hop. With a menu that features things like burgers, tacos and tenderloins, the Pub also has a way of making your taste buds happy as well.
Located across the street from Radio Radio in Fountain Square, the White Rabbit Cabaret hosts a vast selection of music-centric events, from rap battles to rock shows. Whenever music isn't on the bill, the venue still remains to be one of Indy's most vibrant spaces as well, with a regular schedule of burlesque, comedy, spoken word and more.