Written by Visit Indy author Annie Browning
---
2020 was a year unlike any other.
We stayed home, logged tons of hours on Zoom, ordered in from our favorite local restaurants, thanked our frontline workers, and navigated a new way of life in an attempt to keep our loved ones safe and healthy.
We found different ways to experience Indy. Loyal Indy 500-goers watched the 'greatest spectacle in racing' on TV for the first time since WWII and we admired our iconic attractions who re-imagined new ways to inspire and educate children in a virtual realm. And while almost everything was unprecedented, Indianapolis, her people, and her places remained resilient.
As we look to turn the page to 2021 (thank goodness), there are many things on the horizon that illicit a sense of hope and return to normal. Indy is ready for that day, and the world is taking notice. We haven't stopped creating. In fact, two of the world's most prestigious travel publications agree that if there's anywhere in the world where people should reignite their wanderlust in 2021, it's Indy.
Editors canvassed the globe to identify the best places to visit and named Indy to both Condé Nast Traveler's list of "Best Places to Go in 2021" and Travel + Leisure's "Best Places to Visit in 2021."
Indy was one of only five domestic destinations named to Condé Nast Traveler's list of 21, alongside cities like Tasmania, Australia, Kyoto, Japan, and Oslo, Norway. On Travel + Leisure's list of "Best Places to Travel in 2021", Indy was one of 50 destinations to make the cut alongside cities in our own backyard including The Catskills, Las Vegas and New York City.
These publications cite this strong lineup of new Indy experiences as reasons Indy tops both charts.
---
A New Neighborhood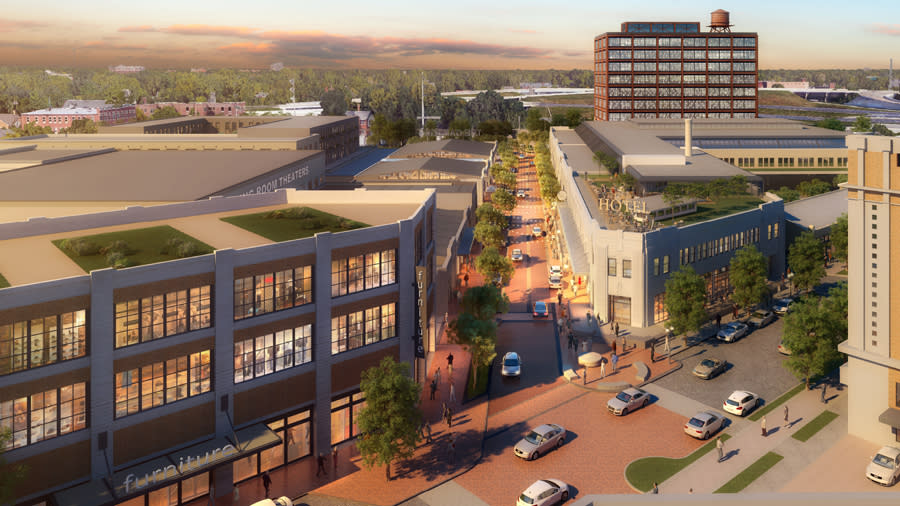 Following a $300-million rehabilitation project of what was once the world's largest Coca-Cola bottling plant, Indy welcomes a new downtown neighborhood with the debut of The Bottleworks District. The 12-acre mixed-use site serves as a culinary, arts, and entertainment hub, with a stunning art deco-designed Bottleworks Hotel as its anchor. Visitors and residents will also enjoy The Garage food hall, a duckpin bowling bar, retail shops, and more.
---
A Linear Park Expansion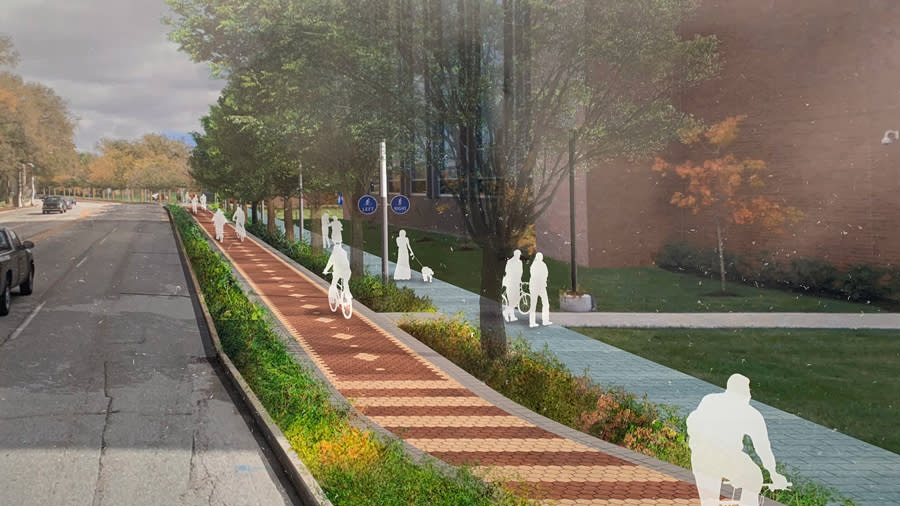 Connecting unique Indy neighborhoods, the Indianapolis Cultural Trail is adding two miles to its already iconic eight-mile trail. The trail expansion will connect to Indiana Avenue and the Madam Walker Legacy Center, in the heart of Indy's African American Cultural District.
---
Debut of a New Culinary Destination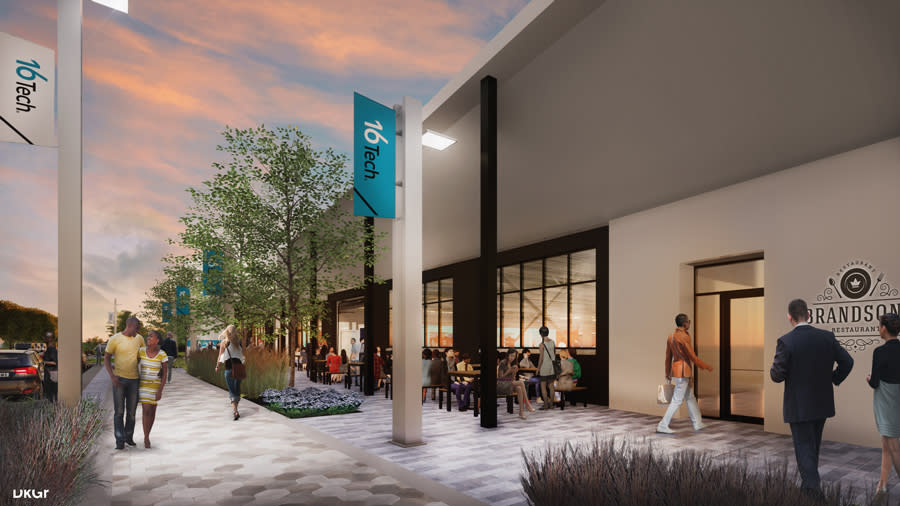 The 16 Tech Innovation District on Indy's near westside will welcome The AMP, or "artisan marketplace," which will serve as the home to a European-style market with local produce, a coffee shop, open-air bar and restaurant, and 14 restaurant stalls built out of brightly colored shipping containers.
---
Largest Exhibit Opening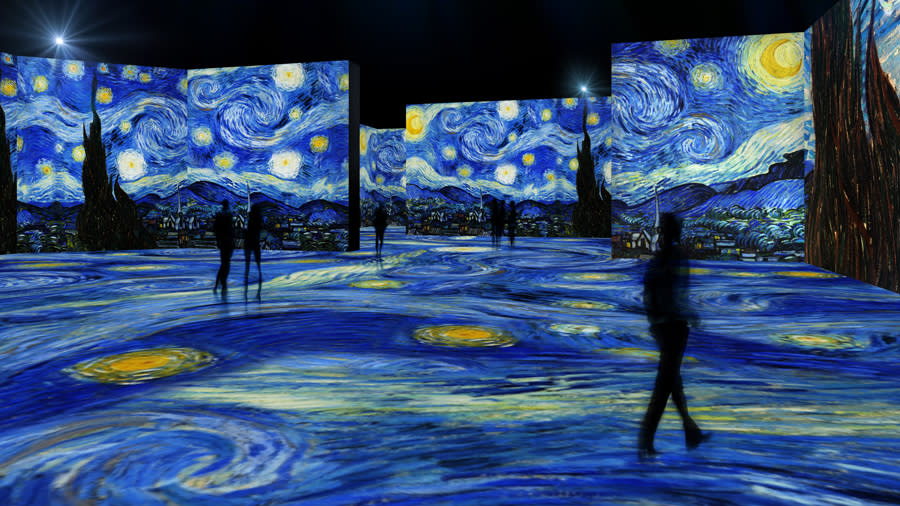 In June, visitors will be able to step inside a Van Gogh painting at the 30,000- square-foot exhibit at the Indianapolis Museum of Art at Newfields. The LUME will feature nearly 150 state-of-the-art high-definition projectors transforming two-dimensional paintings into a three-dimensional world. A first of its kind in the U.S., the exhibition will take over the museum's entire fourth floor, making it the largest exhibit in Newfields' 137-year history.
---
Highly Anticipated Restaurant Opening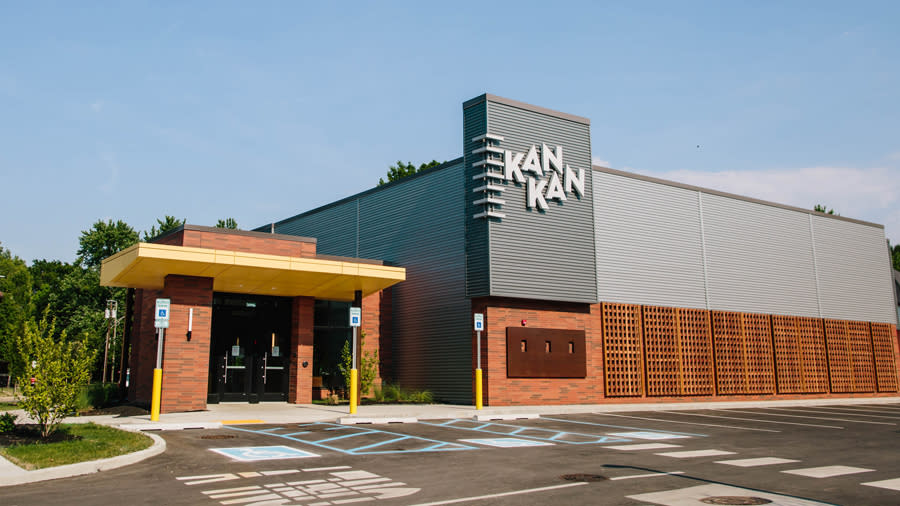 The Windsor Park neighborhood is getting a new home for film connoisseurs, food lovers and community seekers with the Kan-Kan Brasserie & Cinema. James Beard-nominated chef Abbi Merriss is serving her take on French-inspired fare at the 145-seat dining hot spot that shares a home base with the Indianapolis Film Project and an independent arthouse cinema. The caliber of Kan-Kan Brasserie, in conjunction with the film nonprofit, makes this one of Indy's most anticipated restaurant openings of spring 2021.
---