As we turn the page to a new year, we have a lot to be both thankful for and proud of from 2019, but we might have even more to look forward to and get excited about in what lies ahead. 
In 2019, we saw the epicenter of Indy take the spotlight as Shining A Light debuted on Monument Circle, celebrating our veterans and honoring those who served with a nightly light show and salute. Indy's transportation infrastructure expanded as the Pacers bikeshare doubled its number of bikes and the city rolled out the Red Line, IndyGo's new Bus Rapid Transit system. One of Indy's literary sons, Kurt Vonnegut, found his forever home along Indiana Avenue with the new Kurt Vonnegut Museum & Library and Newfields launched their newest seasonal festival, Harvest, which combines the arts, nature, and the culinary world.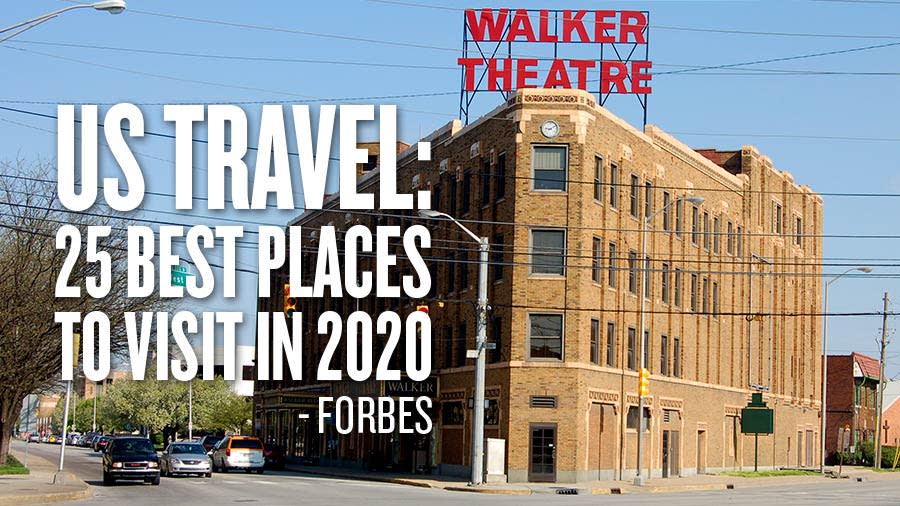 Indy earned its fair share of media attention in 2019 as well, as Forbes deemed Indy a "Surprise Arts Destination" and Lonely Planet wrote about 'Why Indianapolis is Sneaky Cool.' Curbed uncovered Indy as one of America's Hottest AirBnB Cities and Bloomberg proudly stated that Indy is "on the fast track to fine food." 
We'd be remiss if we didn't mention that IND was once again named #1 Airport in North America by both J.D. Power and Airports Council International and #1 Airport in the US by Condé Nast Traveler. Be sure to check out this CBS Sunday Morning clip highlighting IND as one of the best in the US too – then book your next flight to Indy! 
What's next for the Circle City?
If you like celebrations, 2020 might be your year. From June, 2020 through May of 2021, Indy will celebrate our city's 200th birthday. The city will roll out the red carpet for a yearlong celebration of music, food, arts, and culture. Indy's bicentennial is one of many reasons both Forbes and Frommers put us on their lists of the 'Best Places to Go in 2020.'
Here are a few additional items that make Indy a must-visit destination in 2020:
- Hotel Happenings: Exciting change is coming to the north end of Mass Ave this fall when the Bottleworks District is born. This $300-million redevelopment of the former Coca-Cola bottling plant will be home to 11 acres of entertainment, restaurants, residences, an independent movie theatre, a food hall, and the 146-key Bottleworks Hotel. (While we're talking hotels, Edward Hopper and the American Hotel is a new exhibit opening at the IMA this summer, highlighting Hopper's famed Hotel Lobby alongside 100 other works from 27 artists.) 
- The Grand Reopening of the Madam Walker Legacy Center: The incredible story of Madam CJ Walker will finally be told as Indy celebrates the reopening of her theatre and legacy center, along with art installations and a downtown exhibit. Madam Walker became the first African American self-made millionaire as she built her empire selling hair care products (that recently resurfaced on the shelves of Sephora nationwide). Madam's story will also be highlighted in a Netflix mini series backed by Lebron James and starring Octavia Spencer. 
- Kan-Kan Cinema and Brasserie: An art house cinema and restaurant (a first of its kind in Indy) will open its doors in the Windsor Park neighborhood early this year. The building will house four movie theatres of varying sizes and a European brasserie-style restaurant operated by Abbi Merriss, chef and co-owner of fan-favorite Bluebeard in Fletcher Place. As home base for the Indianapolis Film Project, the Kan-Kan will serve as a gathering place for local filmmakers with a focus on independent films and film-related educational programming. Patrons can visit Kan-Kan to eat at the restaurant, watch a movie, or do both. 
- Mission Jurassic: Last summer, The Children's Museum of Indianapolis gathered paleontologists from around the world to join them in a massive dinosaur dig in Wyoming. After a successful dig resulting in 15 tons of excavated dinosaur bones, the world's largest children's museum will be expanding their paleontology lab to welcome home these bones in 2020. Families will be able to watch first-hand as real paleontologists work diligently to rebuild full bone structures of living creatures that walked the earth 65 million years ago.
What has you excited about Indy in 2020? 
Tweet us your top picks using #LoveIndy and #IndyTurns200.