From world premieres to red carpet experiences, Heartland Film Festival will once again turn Indianapolis into a movie-watching wonderland this month, with 10 days of events, parties, and film screenings happening across the city.
From October 16-25, the 24th annual festival will showcase 147 films from around the world, while also giving its moviegoers access to more than 100 visiting independent filmmakers. Having moved their start day from Thursday to Friday, the festival will also feature a few new additions this year, including a Premiere Pavilion at AMC Showplace Traders Point 12 and an Indiana Spotlight competition highlighting the best in Hoosier filmmaking.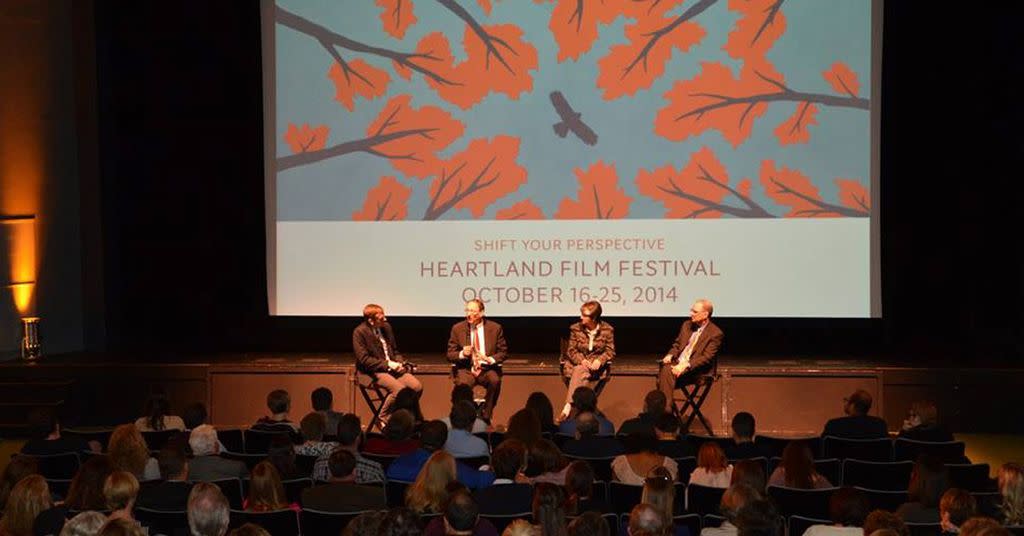 "This year has been one of Heartland Film's most exciting and challenging yet; over 1,750 films, representing 95 countries, were submitted, and narrowing the field down to the best 145 was a daunting task," says Heartland Film Artistic Director Tim Irwin. "The end result is a lineup of films that is Heartland's most varied yet. With local films competing in the all-new Indiana Spotlight competition and foreign films from Iran, Australia, Pakistan, Kosovo and Bulgaria, there is a plethora of independent films that will engage, educate, inspire and challenge audiences of all ages."
Below, you can find a listing of Heartland Film Festival's opening and closing night events. For a complete 10-day schedule though, be sure and visit the festival's website.
---
Opening and Closing Night Events
"Room" – Indianapolis Museum of Art - Friday, October 16, 7 pm
Both highly suspenseful and deeply emotional, "Room" is a unique and touching exploration of the boundless love between a mother and her child. After five-year-old Jack and his Ma escape from the enclosed surroundings that Jack has known his entire life, the boy makes a thrilling discovery: the outside world. As he experiences all the joy, excitement, and fear that this new adventure brings, he holds tight to the one thing that matters most of all—his special bond with his loving and devoted Ma. The A24 release starring Brie Larson, Jacob Tremblay, Joan Allen and William H. Macy, directed by Lenny Abrahamson, has received Heartland Film's prestigious Truly Moving Picture Award.
"Coming Through the Rye" – AMC Showplace Traders Point 12 - Sunday, October 25, 7 pm
Set in 1969, Jamie Schwartz, obsessed with Holden Caulfield, runs away from boarding school to find reclusive author J.D. Salinger. Inspired by actual events, Jamie's search for Salinger becomes a journey into sexual awakening, love and loss. Starring Adrian Pasdar, Chris Cooper, Alex Wolff and Stefania Owen, directed by James Sadwith. Director James Sadwith scheduled to attend.