From local traditions to international tastes, Indy's sandwich scene is not only diverse…but delicious. What better way to celebrate #NationalSandwichDay than by supporting one Indy's sandwich artisans? We list a few of our favorites below.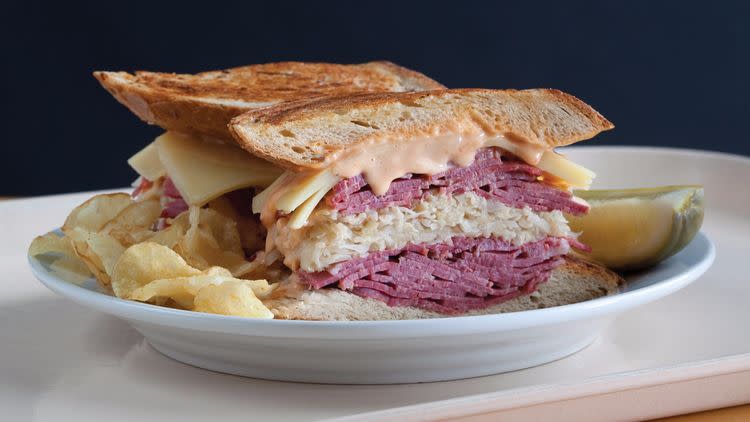 Since 1905, Shapiros has played a key role in Indy's booming food-scene. What started out as a small Jewish family-owned grocery and deli operated by Louis Shapiro, his wife and their eight children, is now a renowned sandwich destination. After 110 years, Shapiro's is still family-owned and operated with four different locations. Be sure to try their award-winning Reuben which is piled high with sauerkraut, Swiss cheese, Russian dressing, and their famed corned beef. This blend of ingredients is tucked between two pieces of hand cut rye and grilled to golden perfection. Is your mouth watering yet?
---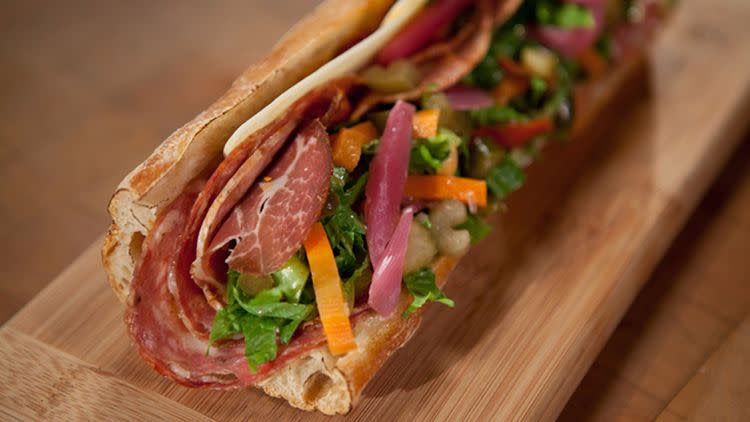 When you step into this small shop on the corner of Delaware and 25th Street, not only are you greeted with friendly faces, but also a delightful array of free smells. Their soup, sandwich, and seafood selections rotate frequently, so be sure to check the menu on their website before stopping in.
---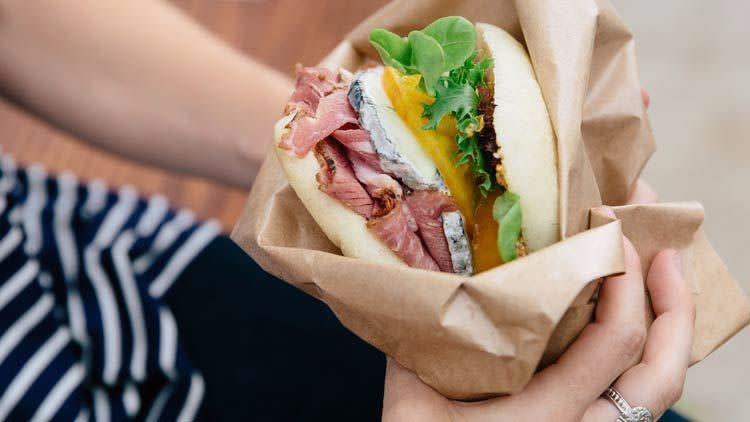 If you're someone who loves the city but sometimes needs to escape back to your small town roots, Wildwood Market is the perfect place for you. When you step in, you will feel like you are in your favorite hometown mom and pop store. Wildwood Market purveys fresh and local goods which come together to create their delightful menu. Check their Instagram to see the market sandwich of the day or give them a call  – they'll even put it on hold for you. 
---
Executive Chefs, Becky Hostetter and John Garnier, pride themselves on delivering slow food fast. With an emphasis on local ingredients with international flavors, Duos aims to please. Stop by one of their four locations and pick up your favorite handcrafted sandwich. Be sure to try the tuna salad with Chef John's special must-try mustard dressing.
---
You don't have to be vegan to love the options offered at Three Carrots. This 100 percent plant based restaurant offers tasty eats for pescatarians, vegetarians, and omnivores alike. They offer a variety of seitan options, like the Pulled Seitan with a spicy smoked sauce, the Seitan Trojan Horse complete with a garlic and herb seitan 'shredz', the Seitan Banh Mi marinated in soy sauce, ginger, and garlic, and more. 
---
Don't let the name deceive you – Circle City Soups offers a mouthwatering selection of sandwiches, soups, and salads. If you're stopping in for lunch, be sure to take advantage of the Pick Three combo meal of a small soup, half sandwich or half salad. Consider trying the Fried Egg BLT equipped with a classic Spanish piquillo romesco sauce.
---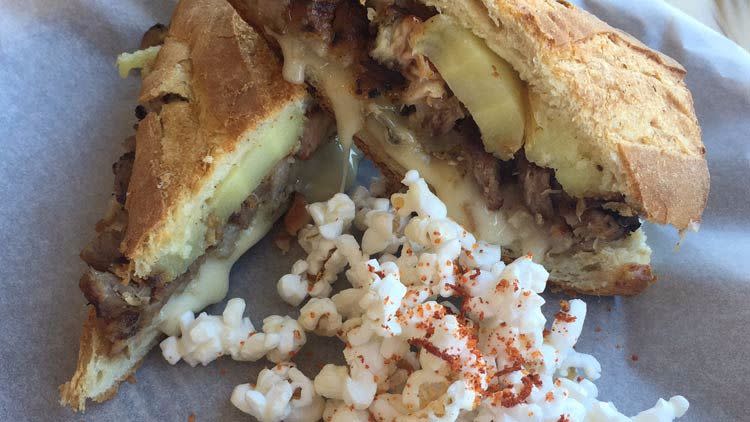 Love Handle is one of Indy's favorite hidden gems with the best selection of sandwiches, biscuits and gravy, and homemade desserts in the city. Not only are the people friendly, but this Indy favorite has even been named "budget-friendly" by USA Today. When you stop in, be sure to try the pork belly slider followed by one of Ally's handcrafted cheesecakes. 
---
When you are trying to find a sandwich in the city, Asian cuisine probably isn't the first option that pops into your head. Look no further than Rook for your Banh Mi fix. Rook's traditional Vietnamese Banh Mi is always served with an Asian slaw, mayo, papaya, jalapeño, cilantro and a protein option that changes daily. 
---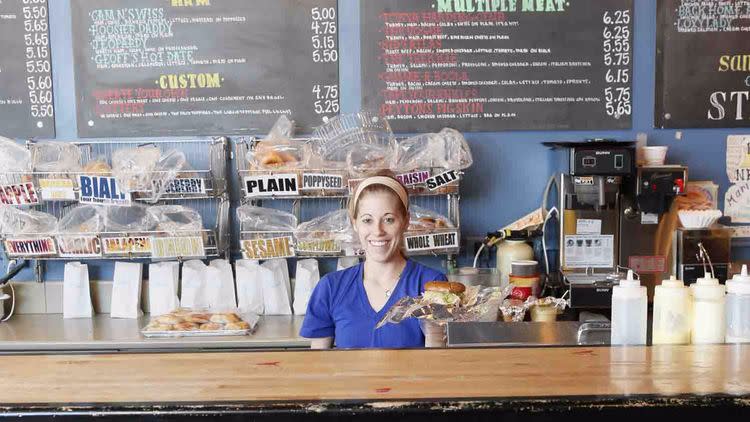 Ripple Bagel & Deli is Indiana's only steamed bagel and sandwich shop. When you step in, a wall of colorful chalk detailing the menu lines the room while beneath it, busy employees are crafting steamed bagels to perfection. Whether you're in the mood for turkey, veggie, roast beef, ham, beef, bacon or "just a bagel" – they've got you covered. Oh and don't worry, the "Monon Roadkill" isn't as intimidating as it may seem. In fact, it's quite tasty.   
---
If you're on the go and need a quick bite to eat, stop by Stars Sandwich Market across from Indianapolis City Market. The sandwiches are pre-made daily and so you can grab n' go. They offer a wide selection of flavors like chicken tarragon, roast beef and horseradish, hummus and black bean, and more. So if you're not in the mood to stand in line, Stars is the perfect spot for you.