Spring is here and summer is right around the corner which means, it's festival season! If you've been looking for a reason to celebrate, I can give you three below. What makes Indianapolis special and will continue to do so are the people who call Indy home. The festivals listed below highlight some of the rich culture and traditions of the people of Indianapolis.
---
Vyshyvanka Vechornytsi (Traditional Ukrainian Clothing Day)
Sunday, May 21, 2-6pm 
Global Village Welcome Center
4233 Lafayette Road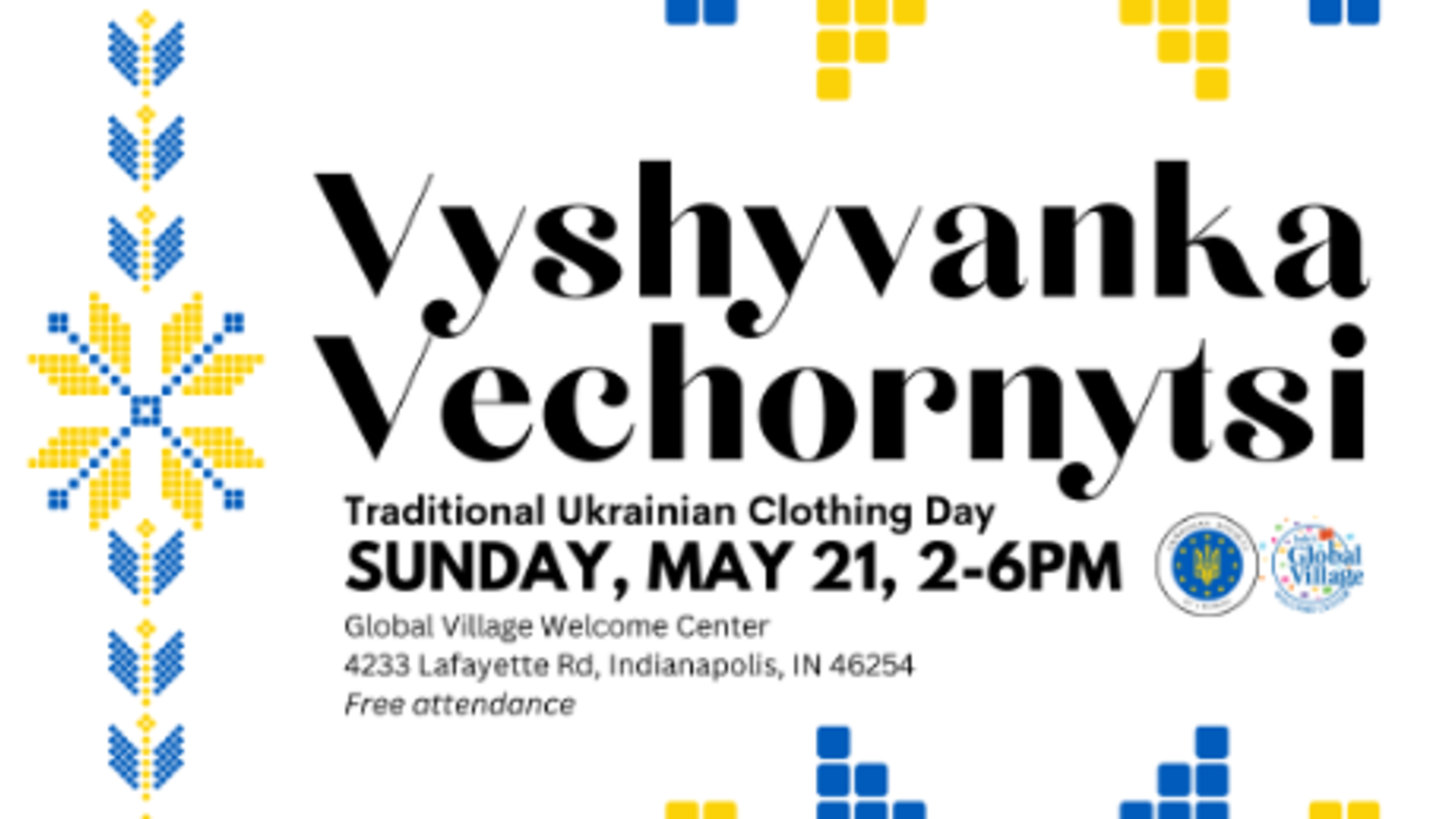 Hosted by the Ukrainian Society of Indiana and the Global Village Welcome Center, this free event is perfect for those interested in fashion, culture and community.
Vyshyvanka is the Ukrainian word for the style of traditional embroidered shirt or dress popular in Ukraine. If you haven't had the chance to appreciate the beauty and intricacy of traditional Ukrainian clothing and are interested in learning more about Ukrainian culture, this is the event for you. Fashion has often promoted cultural identity while also boosting the economy. Ukrainian designers are known for their unique and innovative designs that incorporate traditional elements of Ukrainian culture with modern fashion trends. 
There is no better way to kick off this event than with a fashion show! If you feel inspired by what you see, you'll have the chance to purchase unique handcrafted items during the auction after the show. You can expect to see Ukrainian handmade embroideries as well as jewelry and souvenirs up for auction.
In addition to fashion, the event will also have Ukrainian food and drinks available for purchase as well as live entertainment to enjoy throughout the duration of the event. All of the proceeds will benefit the Ukrainian Society of Indiana.
If you can't make the event but want to learn about future opportunities, reach out to the Ukrainian Society of Indiana for more information about future events, civic engagement projects, and educational opportunities.
The St. Gabriel International Festival 
June 2-3, 2023 
St. Gabriel Catholic Church
6000 W. 34th St.
 If you are looking to kick off the summer with a family friendly festival featuring carnival rides, games and delicious food, then you'll want to make your way to St. Gabriel Catholic Church for two nights of fun and festivities. 
Due to the amount of success from the previous year's festival, there are plans to expand with even more carnival rides and games for the upcoming 2023 festival. Visitors can watch performances by local and international artists. Last year's performances included Ballet Folklorico, Son De Esquina, and Latinos Musical De México. The lineup for this year has yet to be released but if it's anything like last year, visitors are bound to enjoy the entertainment.
We all know it wouldn't be a festival without food! You can expect to choose from tacos, pupusas, elotes, esquites, hamburgers, and bratwursts amongst other items. If you are a restaurant owner and want to see your food featured at the event, The St. Gabriel Parish is seeking to expand their festival menu items for 2023. If interested, you can apply to be a vendor on the St. Gabriel Parish website.
The St. Gabriel International Festival is a celebration of the diverse cultures that make up the Indianapolis west side community. This is a must-attend for anyone interested in cultural exchange, entertainment, and all-around family fun.
Outside of the festival, the St. Gabriel Catholic Church is open and always welcoming newcomers as "A multicultural community that meets you where you are."
Italian Street Festival
June 9th-10th, 2023
Holy Rosary Catholic Church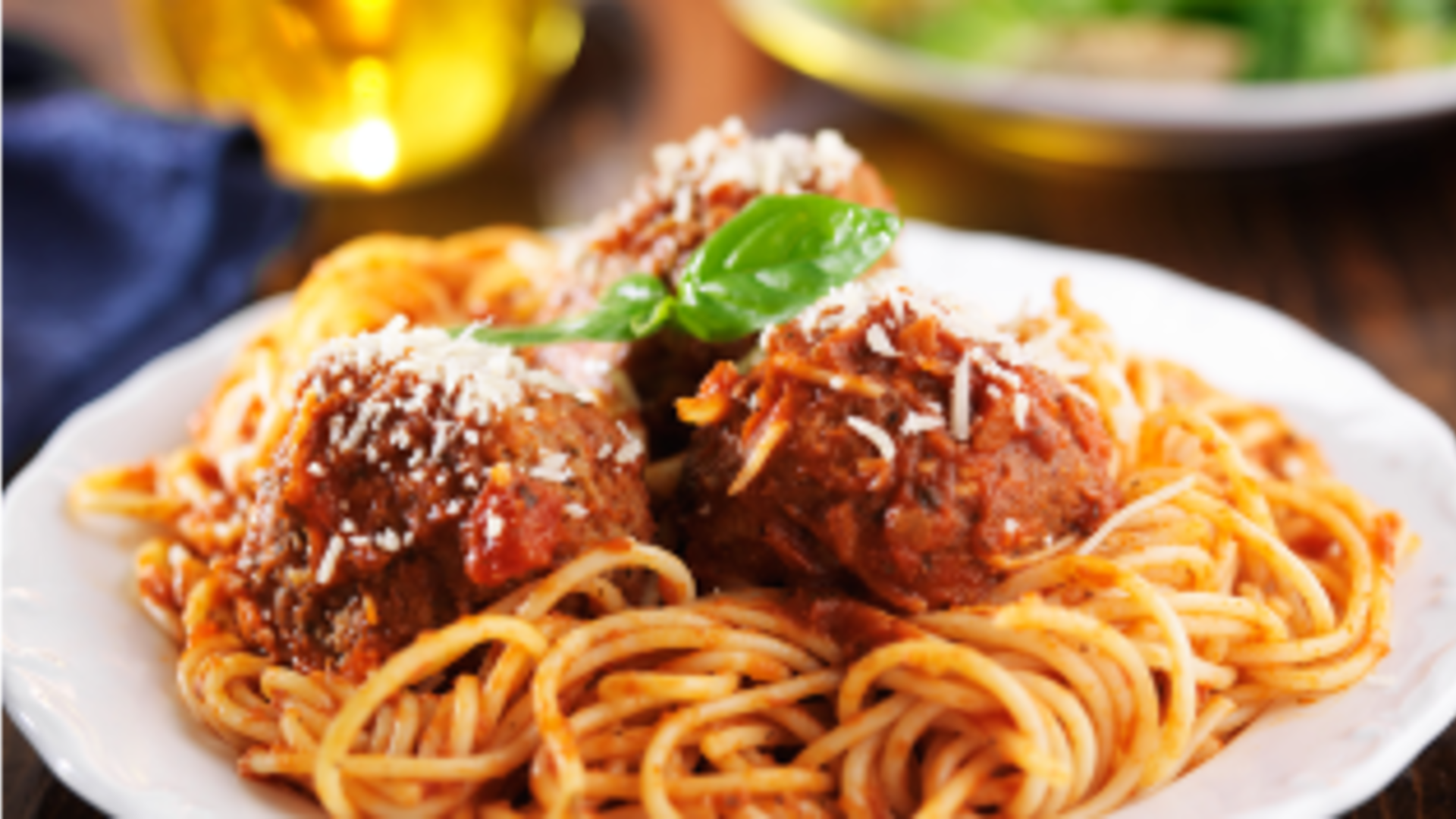 Hosted by the Italian Heritage Society of Indiana at the Holy Rosary Catholic Church, the Italian Street Fest states: "Some people say we Italians have three loves in life: God, our families, and good food (and not always in that order). The difficulty comes in finding all three things in the same place, that is, unless you're in Indianapolis. Because here, you always know where to find them!" 
 The Holy Rosary Catholic Church was modeled after the Church of San Giogio on Via Velcro in Rome, Italy and built with Indiana limestone. During the 19th and 20th centuries, Indianapolis became home to a growing Italian immigrant population with many of the residents finding work and settling into neighborhoods near the City Market area. The Holy Rosary Catholic Church was founded to serve the Italian immigrant community in Indy.
 The Italian Street Fest is an annual celebration of Italian culture and heritage and has been a beloved tradition in the community for many years, drawing in visitors from all across the city. 
Admission is free with the opportunity to purchase tickets so you can try some of the incredible food at the event. If you've been searching for homemade cannolis or spaghetti sauce that transports your taste buds straight to Italy, you can find it all and more at the Italian Street Fest. The food is prepared by volunteers from the church and community using traditional recipes that have been passed down through generations.
There's also an opportunity to partake in drinks with a wide selection of Italian wines available for purchase. In addition to the food, the festival features a variety of entertainment options. Visitors can listen to live music, watch traditional Italian dance performances, and participate in games and activities for all ages. There are also opportunities to purchase souvenirs and crafts, including Italian flags, t-shirts, and other items.
The festival includes a procession in honor of St. Anthony, a beloved patron saint for the Italian-American community. Whether you have Italian heritage or not, this festival is a great way to experience the warmth and hospitality of the Italian-American community.
Holy Rosary Catholic Church is located right off of Virginia Avenue, not far from the Edna Waltz Lacy Family park. Click here to learn more.