While Indiana weather in April can still be a little unpredictable, it does appear the Circle City is making its triumphant return to spring. And for those of you who don't already know, when seasons change, some of our favorite things to do in Indy come to a close. So let this post serve as your emergency warning system. You are officially reminded that you still have a handful of Saturdays to visit the Indy Winter Farmers Market at the AMP.
Indy Winter Farmers Market is a venue for Indiana's sustainably-minded family farmers and vendors to sell products through the fall and winter seasons. That means you can access locally grown goods and hand crafted products throughout the entire year, not just during the summer when most farmers markets are popular. Dozens of local vendors gather together each Saturday. You can purchase everything from organic produce to pie, from bread to honey to skin care and more! Check out the entire list of potential purchases here. But another warning - your mouth will water just reading the descriptions of the businesses participating.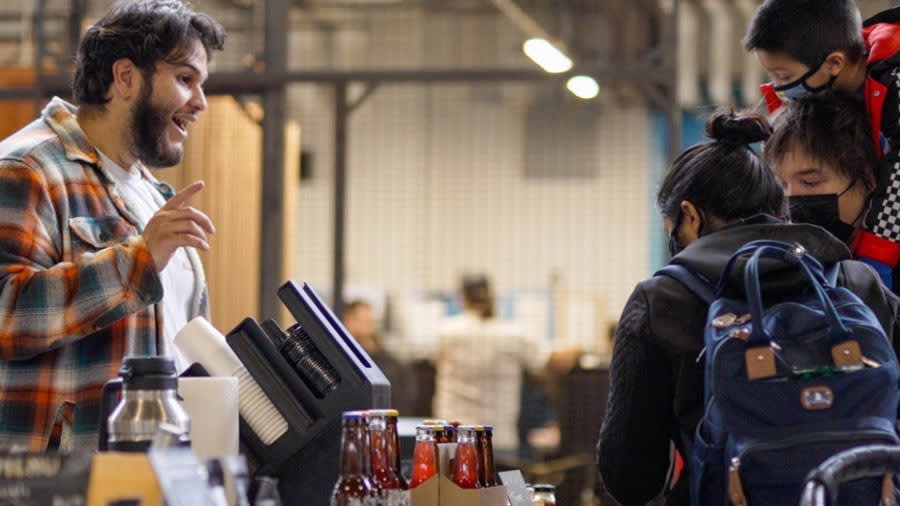 Recently, Indy Winter Farmers Market found its new home inside The AMP Artisan Marketplace - @ Tech 16. The AMP is both an artisan marketplace and a food hall. Featuring over 20 tenants, you can quite literally dine around the globe right here in Indianapolis. Plus the communal seating allows everyone in your group to choose their favorite fare or maybe grab a bite from each place that sounds yummy. There are so many delicious options, you'll be planning your return trip before you even finish your food. Check out all of the restaurants here to browse menus and begin planning your day.
You can visit the Indy Winters Farmer Market at the AMP every Saturday in April, 9 am - 12:30 pm. The AMP is located in the 16 Tech Innovation District at 1220 Waterway Boulevard. There's even free parking available for the Indy Winter Farmers Market each week from 9 am - 1 pm.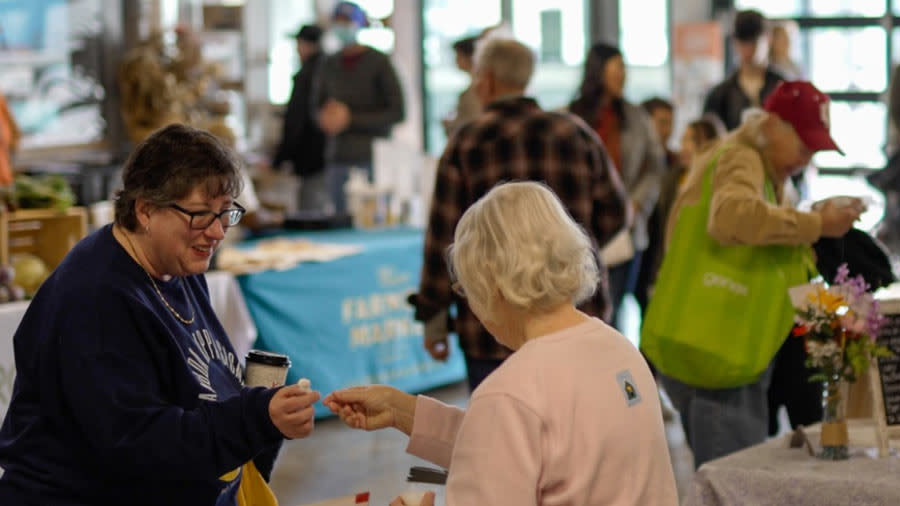 What are you waiting for? Pull your calendar and mark those dates down now for your next adventure to the Indy Winter Farmers Market at the AMP.