Whether you're dining with kids, out for a romantic evening, or looking for something casual, you'll be surprised by Indy's wide variety of dining options that provide both breathtaking and relaxing views. 
---
Skyline Views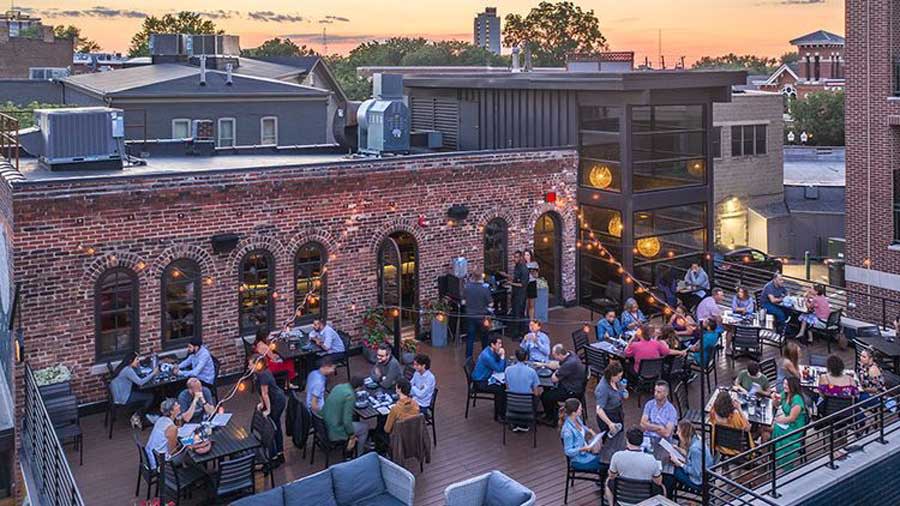 If the spicy and full flavors of Latin America make your heart flutter, then enjoying Livery's menu under the stars on their rooftop patio is where you should be. Don't miss out on their huge selection of tequilas before checking out the rest of Mass Ave.
---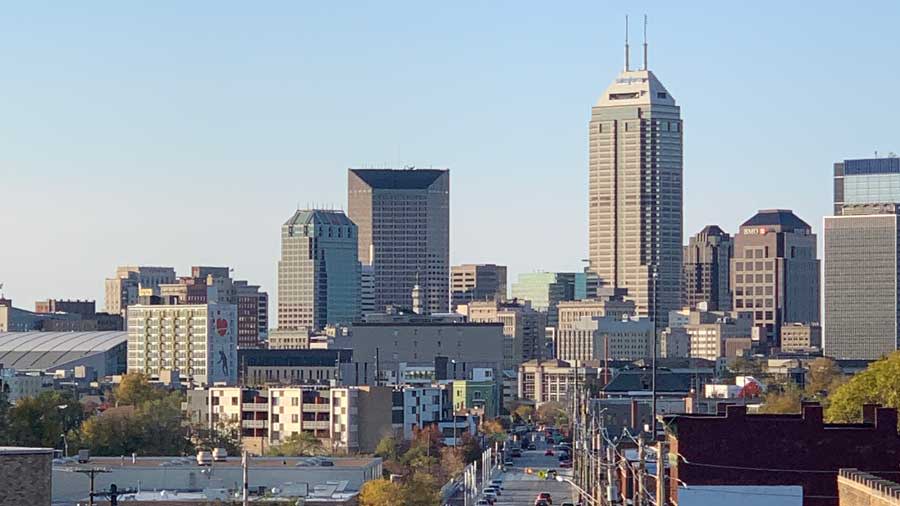 Relax and enjoy appetizers, sandwiches, pizzas, and cocktails on the roof of the iconic Fountain Square Theater Building. This stunning fifth-story view of Indy's skyline can be enjoyed seasonally by guests 21 and older.
---

Listen to live music, dance the night away, and enjoy the city skyline in the outdoor biergarten of Indy's oldest restaurant. Check out their traditional German food to escalate the experience.
---

If you're looking for romance or a dinner sure to impress, then your fine dining experience at Eagle's Nest won't disappoint. This revolving restaurant's 360° city views will have you loving Indy at every turn.
---
Peaceful Views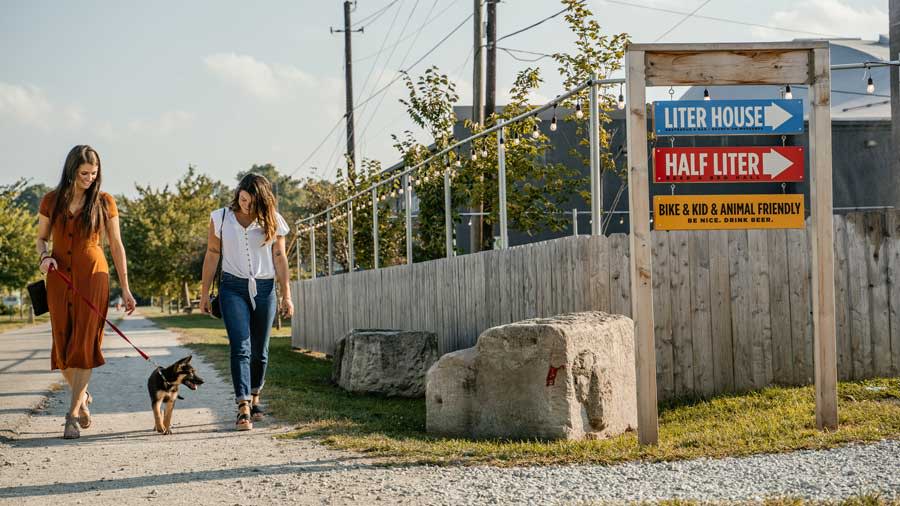 Close to Broad Ripple, Half Liter's Texas-style BBQ will keep your lips smackin' while the beer garden, games, and music make you feel right at home. And Liter House's classic German beer styles and midwestern farm-to-table food mentality creates a German beer hall vibe. The peaceful view of the Monon from their over 21 upstairs lounge and their family-friendly patio add even more charm.  
---

There's a waterfront seafood restaurant in Indy? Of course! Rick's Cafe Boatyard boasts waterfront views of Eagle Creek as well as a diverse menu featuring scrumptious seafood selections.
---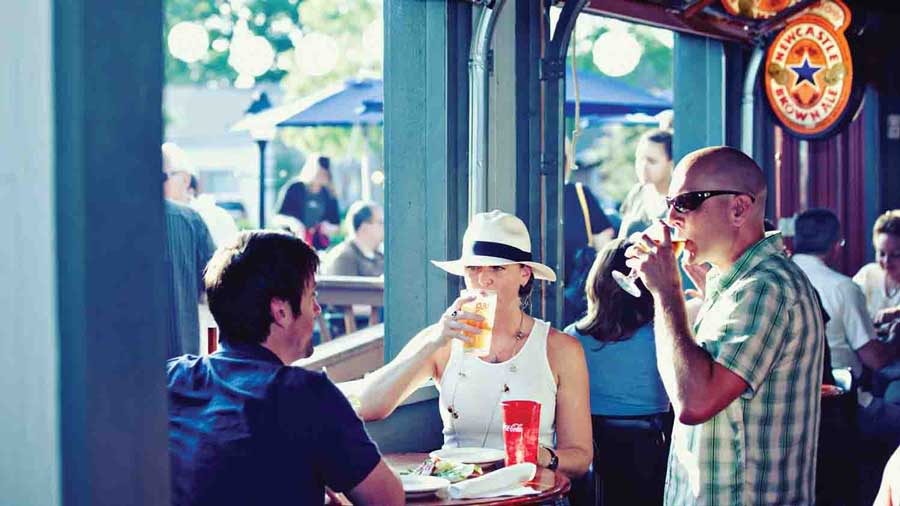 During the warm seasons, enjoy Flatwater's patio and outdoor bar right on the canal. No matter the weather, dive into house-made sandwiches, soups, pulled pork, and fresh-cut french fries.
---
No matter your style or occasion, these Indy restaurants have the view that will keep you coming back for more.