It's not every day you turn 200. This year, Indianapolis celebrated its bicentennial by recognizing twenty decades of innovation, expansion, and civic pride. Part of the city's history, though, lies in its architecture. Through these iconic buildings, you can explore Indy's architectural styles—and its past.
---
1850s-1870s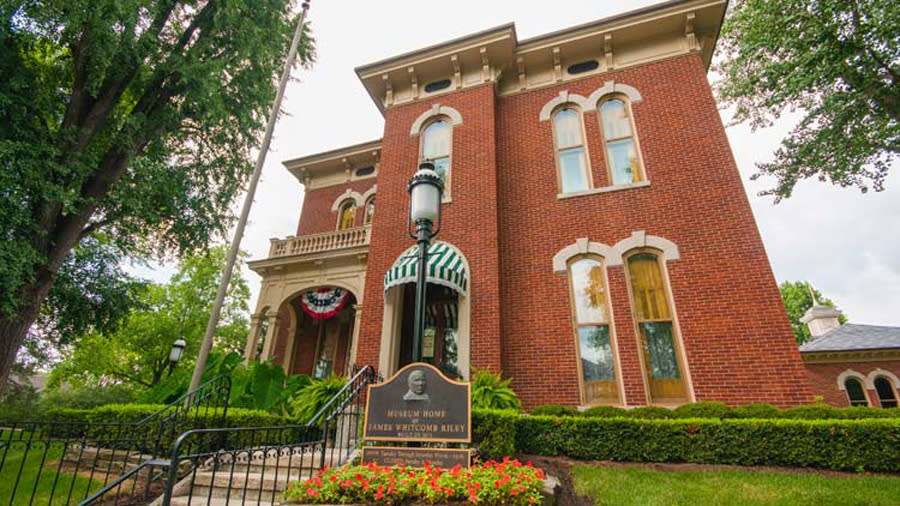 One of Indy's oldest buildings is right on Monument Circle—Christ Church Cathedral. There's also the Slippery Noodle Inn (1850), Indiana's oldest, continually operated bar. Crown Hill Cemetery's Gothic Chapel was also constructed during this period, as were the Morris-Butler House, the James Whitcomb Riley Home, the Benton House, and the Benjamin Harrison Home. 
---
1880s-1900s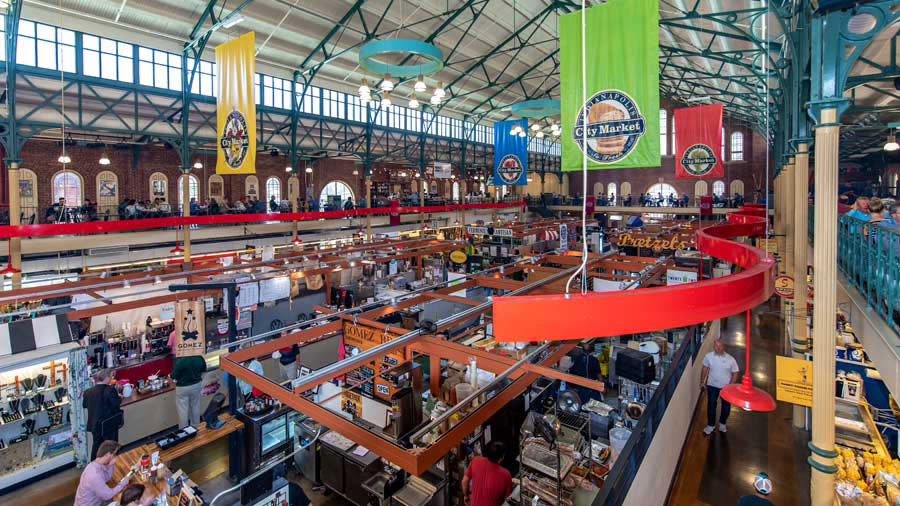 Indy's population more than doubled during this time, and many iconic structures were built, including the Soldiers' and Sailors' Monument. Other renowned buildings include City Market, Union Station, the Indiana State Capitol Building. On Mass Ave, there's the famous Chatterbox and the Germanic-style Athenaeum.
---
1910s-1930s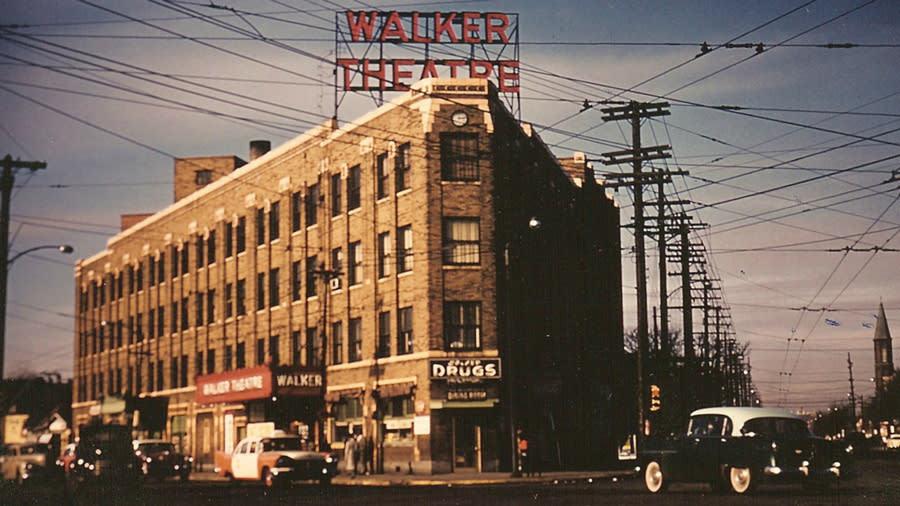 Many present-day cultural institutions were constructed at this time, such as the Indiana Repertory Theatre, Old National Centre (the Murat), and the Madam C.J. Walker Legacy Center. Art Deco buildings from this period include Circle Tower and what is now Bottleworks. There's also the Scottish Rite Cathedral, where every dimension of the building is divisible by three.
---
1960s-1970s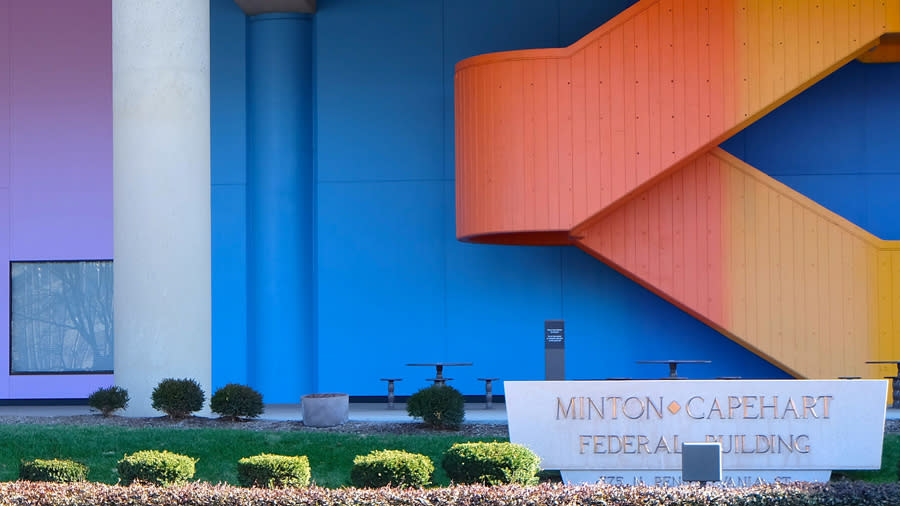 Save for the Irwin Library at Butler University, most notable architecture from this period is downtown. The 28-story City-County Building opened in 1962, and the "Gold Building" (a.k.a. Market Square Center) was completed in 1974. The Minton-Capehart Federal Building, a love-to-hate-it Brutalist-style building, was also constructed.
---
1980s-2000s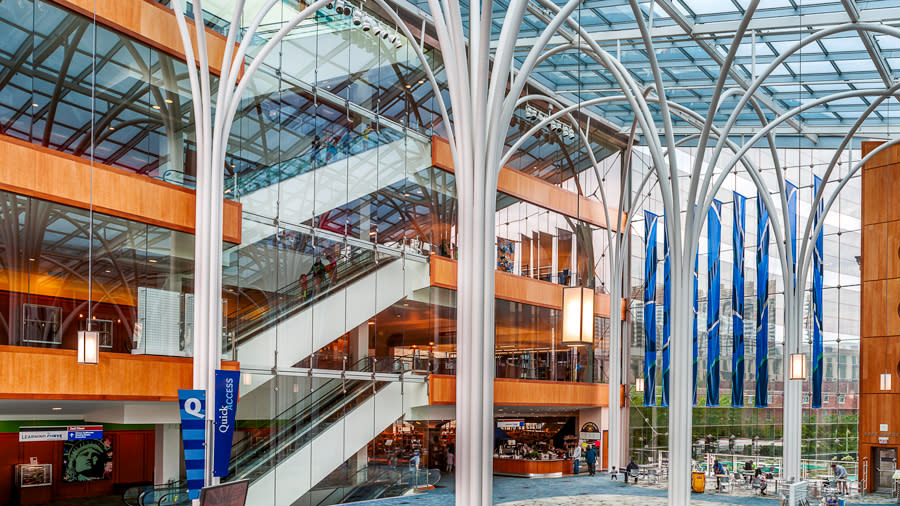 This is when Indy's skyline really took shape. The six-sided OneAmerica Tower was built, and the Salesforce Tower (originally called the "Bank One Building") was completed in 1990. One of Indy's sleekest-looking spaces—the Central Library addition—was completed in 2007. 
---
2010s-present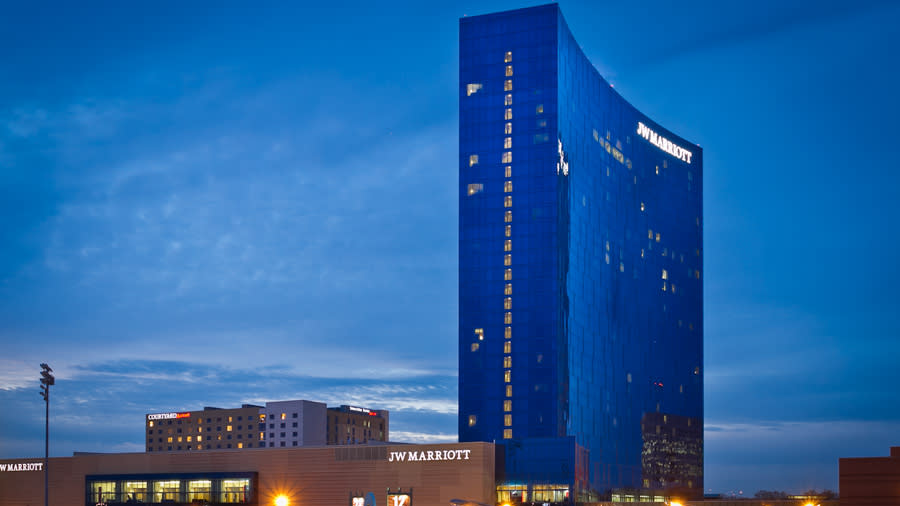 Modern and shiny is the best way to describe present-day architecture. Indy is bookended by the Julia M. Carson Transit Center to the east and the TCU Amphitheater at White River State Park to the west. The Cummins Distribution Headquarters is a feat of engineering, and the JW Marriott—the third largest in the world—is one of Indy's most-photographed buildings.