2020/2021
Indy was named the most 'Underrated Food City in America' by Condé Nast Traveler, and for good reason. Indy's culinary scene is booming, from tried-and-true eateries to some newcomer favorites. And because we know every memorable trip begins and ends with a great meal, we asked locals to vote for 25 locally owned restaurants that best represent Indianapolis. The results are listed below.
---
St. Elmo Steak House is Indy's award-winning old-world style restaurant that proves great service and classic cooking methods make for a timeless menu worth visiting again and again. 
Known for: World-Famous Shrimp Cocktail with spicy, signature cocktail sauce, traditional steak cuts or chicken and seafood paired with potatoes or classic sides.
Drink menu: Equally weighted wine and beer menus next to classic martinis, mules, and Elmo Colas.
Atmosphere: Early 20th-century decor inside the bar, large room, and private dining areas feature wood paneled and brick walls with carefully curated art and photos. 
Open for: Dinner
---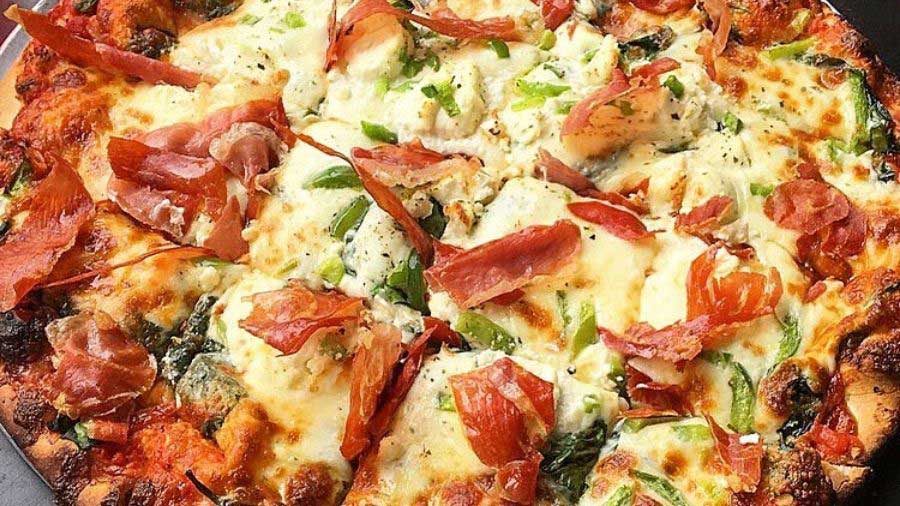 Photo by: @motherfoodiefairy
Since 1986, Bazbeaux has served signature pizzas with traditional and exotic toppings on handcrafted crusts alongside salads and sandwiches. 
Known for: Pizza Alla Quattro Formaggio featuring rich dollops of ricotta cheese, as well as cheddar, mozzarella, bacon, and mushroom. Their house-made creamy basil dressing is a must for any salad. 
Drink menu: Several wine and local beer options.
Atmosphere: The downtown, Broad Ripple, and Carmel locations offer vibrant colors indoors and outdoor seating. Be part of the Mass Ave buzz downtown or enjoy the views of the canal through the heart of Broad Ripple and the Monon Trail in Carmel. 
Open for: Lunch and dinner 
---

Photo by: @homeispenrose
Martha Hoover's Café Patachou is a must visit for both the farm-to-table sustainable menu and the impact of food and social change in Indianapolis.
Known for: Cinnamon toast, farm-fresh omelets, or vegan Cuban breakfast. Locals will tell you the Patachou chicken salad is a lunch must.
Drink menu: Five types of mimosa and prosecco cocktails, self-serve coffee bar, yogurt smoothies, and juices.
Atmosphere: Multiple locations across the city have many things in common, such as the clean lines and fresh white walls that allow the light to focus on the bright and fresh plates.
Open for: Breakfast and lunch
---
Bru Burger Bar's chef style and classic burgers, sandwiches, and salads are crafted with bold flavors to satisfy any burger enthusiast's craving.
Known for: The BBQ nachos are a go-to splittable app before you bite into gourmet beef, lamb, turkey, and veggie burgers with toppings like sweet chili mayo and cucumber slaw or habanero hot sauce and havarti.
Drink menu: 16 rotating craft bottles and draft options and over two dozen bourbons and whiskeys to drink straight or in a cocktail.
Atmosphere: The Mass Ave location features sleek granite countertop bar with seating, brick walls, and wooden tables give an intimate and comfortable dining experience. In the warm months, enjoy the patio that overlooks the bustling avenue. 
Open for: Lunch and dinner
---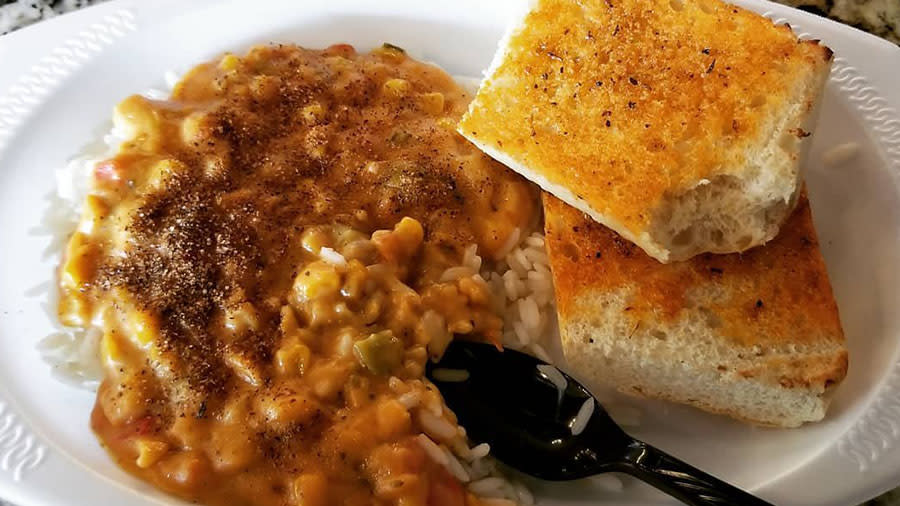 Photo: @Gwetchie
Yats keeps Indy's food scene alive and spicy with fast Cajun and Creole dishes that rotate on and off a daily menu. 
Known for: Crawfish etouffee, gumbo, the B&B, all served on rice and ordered with or without cheese, onions, and sour cream. If two items are calling your name, go half and half. And always get more bread.
Drink menu: Soft drinks, beer, and wine.
Atmosphere: Walk into any Yats location and prepare for a punch of bright colors and New Orleans-style decor, often adorned with restaurant accolades and Indy-centric memorabilia.
Open for: Lunch and dinner
---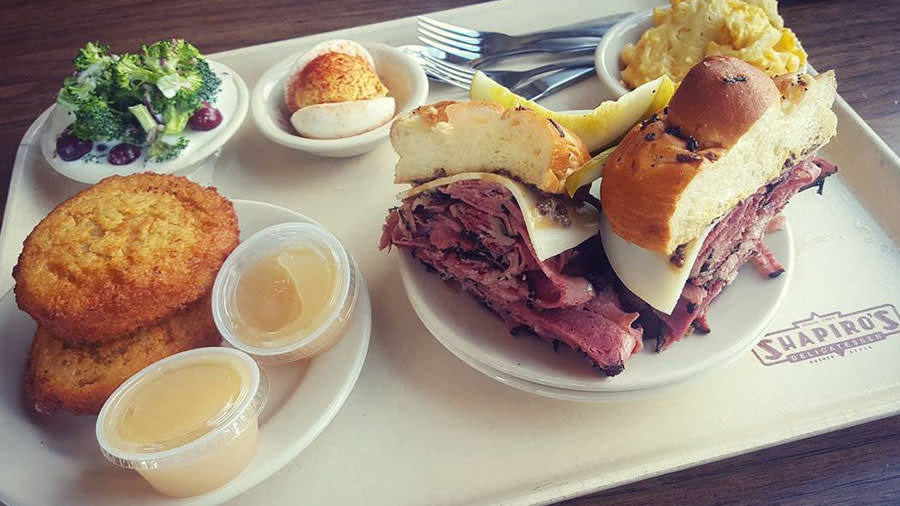 Photo: @localtourist.indy
Shapiro's Delicatessen has served sandwiches, soups, and Jewish favorites in downtown Indy since 1905.
Known for: Corned beef and pastrami on rye, matzo ball soup, apricot rugelach, and bagels.
Drink menu: Canned Dr. Brown's soda, including Cel-Ray.
Atmosphere: Shapiro's large and open dining room hosts a bakery and grocery store, an old-school service line, and windows that remind you you're in a busy downtown district.
Open for: Breakfast, lunch, and dinner
---
Jockamo Upper Crust Pizza

Photo: @Hannahjomills
Jockamo Upper Crust Pizza is a family-friendly neighborhood pizza place that caters to all appetites.
Known for: Slaughterhouse Five with five meats for carnivores, and the Jockamo Special with pesto, artichoke, tomato, cheese, and a balsamic reduction for vegetarians.
Drink menu: Wine, local draft, and bottled beer.
Atmosphere: Walls adorned with works by local artists, both Jockamo locations are open and inviting restaurants that feels like one big family dining room.
Open for: Lunch and dinner
---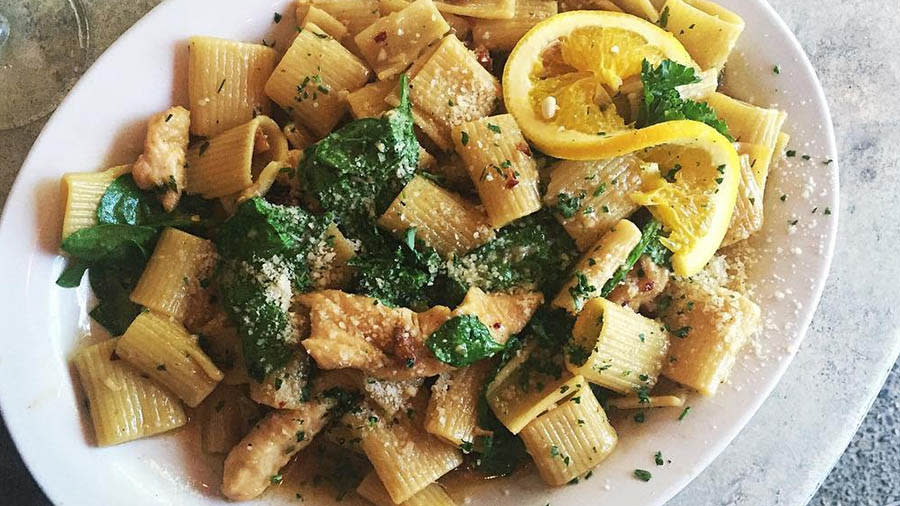 Photo: @Kellivo
Mama Carolla's is a Broad Ripple bungalow-turned-restaurant that serves classic, hearty Italian dishes in a relaxed dining experience that feels like being at your Italian grandmother's home.
Known for: Stacked traditional beef lasagna and creamy tomato bolognese mains that should be followed with cannolis and Holly's Homemade Ricotta Cake.
Drink menu: You can't go wrong with a wine from "The Don's" list, local beer, and house cocktails.
Atmosphere: Relax and enjoy yourself in cozy dining rooms or, during the summer months, try the open patio that overlooks a busy section of the Monon Trail.
Open for: Dinner
---
Harry & Izzy's is the casual version of its sister restaurant St. Elmo that bridges steakhouse with modern American cuisine.
Known for: Classically cooked steak and seafood entrees along with pizzas, sandwiches, and sliders that offer more options for a variety of eaters.
Drink menu: Hundreds of bottles of wines from all over the world with staff ready to recommend them.
Atmosphere: The large downtown space is close and comfortable with a circular bar in view upon walking in before being escorted through stairs and rooms that lead to your table. Both the downtown and northside restaurants have wine cellars that make their appearance throughout the restaurant.
Open for: Lunch and dinner
---
Indy's oldest neighborhood is home to a daily rotating menu derived from local farms at Bluebeard, named after a Kurt Vonnegut novel. 
Known for: Afternoon or cocktail snacks of pickles and cheese, lemon spaghetti, or mains like roasted cauliflower or pierogi.
Atmosphere: Step off the Indianapolis Cultural Trail into a renovated 1924 warehouse with wood floors, brick walls, and large windows that will let your mind time travel while your taste buds stay put.
Drink menu: House-crafted libations, sommelier-selected wine, and local beer.
Open for: Lunch and dinner
---

Photo by: @foodofindy
Horse stable turned Latin-inspired restaurant, Livery relies on bright colors and dark furniture to transform your Indy dining night out into a southwest culinary experience.
Known for: Order a one-plate entrée like paella or the skirt steak with chipotle dry rub and chipotle butter, or bring friends to share yucca fries and six types of empanadas.
Drink menu: Dozens of tequilas fill the drink menu that you can enjoy straight or as a cocktail, amongst other spirits, wines, and beers. 
Atmosphere: You might not see tumbleweeds, but you'll feel as if you've been transported to another part of the nation inside this restaurant. Two-story seating and an open rooftop allow each visit to show a new view.
Open for: Dinner
---
The Rathskeller is Indy's authentic German restaurant and biergarten located inside the historic Athenaeum on Mass Ave.
Known for: Family-style portions of pork schnitzel, sauerbraten, rouladen, and German potato salad, along with steaks, seafood, and pasta worth grabbing a take-out container.
Drink menu: Dozens of German beers on draft or in cans and bottles, local beer, and American wines.
Atmosphere: Private banquet spaces for parties and special occasions, dining rooms, and a bar seating area all in 19th-century style architecture designed by Bernard Vonnegut, Kurt's grandfather.
Open for: Lunch and dinner
---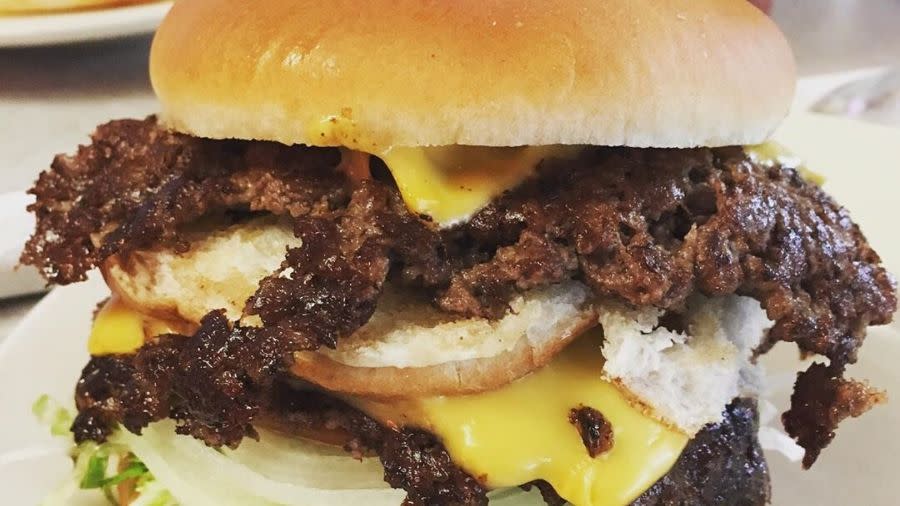 Photo by: @indianapoliseater
Workingman's Friend is a cash-only, 21+ establishment that caters to your fried food needs. You may be surprised that the clientele is a mix of downtown businessmen and neighborhood locals, all looking to escape into a plate of onion rings or fries.
Known for: It's a toss up between a classic double cheese burger and their breaded tenderloin, a Hoosier favorite. Just be sure to order the side of onion rings.
Drink menu: Full bar with domestic beers on tap.
Atmosphere: One-room dive bar with a century worth of character and charm.
Open for: Lunch 
---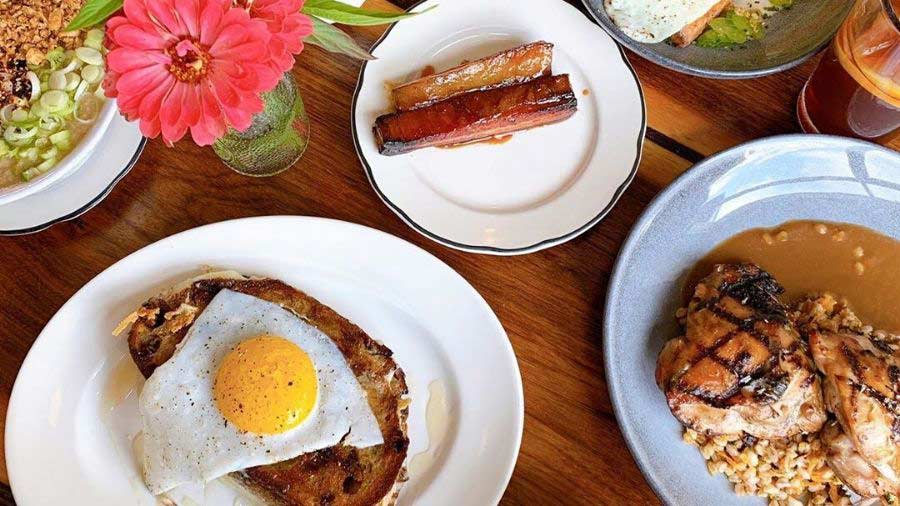 Photo by: @_just.jen_
Milktooth, named one of the "best restaurants in the world" by Condé Nast Traveler, is a unique brunch, coffee bar, and cocktail spot that's worth the wait for a table.
Known for: Local apple Dutch baby pancake, sorghum glazed bacon, spicy miso soup, and a seasonally rotating menu.
Atmosphere: This garage-turned-restaurant is best enjoyed both while sitting at the kitchen bar to watch the chefs cook your order or while hanging outside on the patio to enjoy the Fletcher Place neighborhood vibes.
Drink menu: Home to Indy's own ModBar espresso machine, handcrafted coffee drinks, house-made cocktails, and liquors.
Open for: Breakfast and brunch
---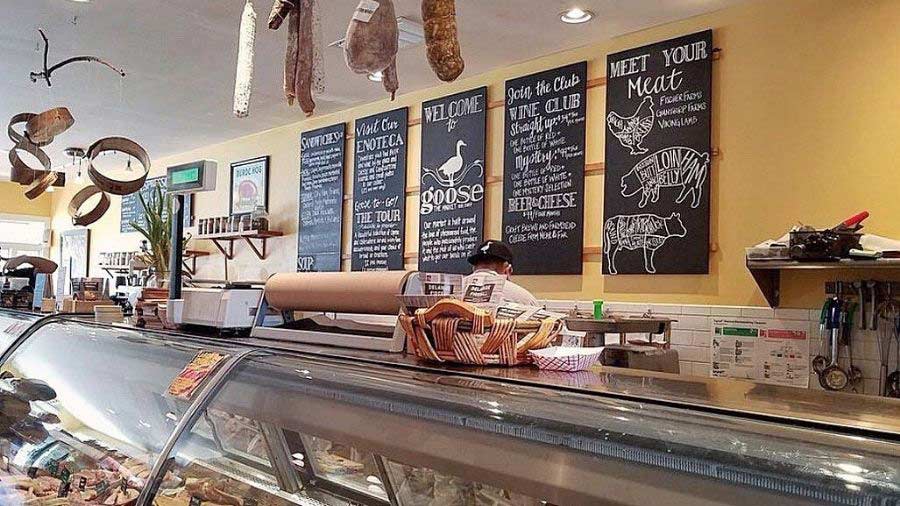 Photo by: @ashleyymcfarland
The modern neighborhood grocery and butcher shop caters to both ambitious home cooks in need of unique and select ingredients and hungry diners who want to bite into crusty bread sandwiches.
Known for: Stacked charcuterie boards of thinly sliced meats and cheeses of all varieties and regions, daily sandwich specials like The Goose, gourmet grocery items, terrines, and fresh fish.
Drink menu: Wine by the glass, local craft beer for dine in or carry out.
Atmosphere: A hybrid grocery and sandwich shop with gelato bar on the ground floor; enjoy wine and beer tastings in the underground enoteca.
Open for: Lunch and dinner weekdays, lunch on weekends
---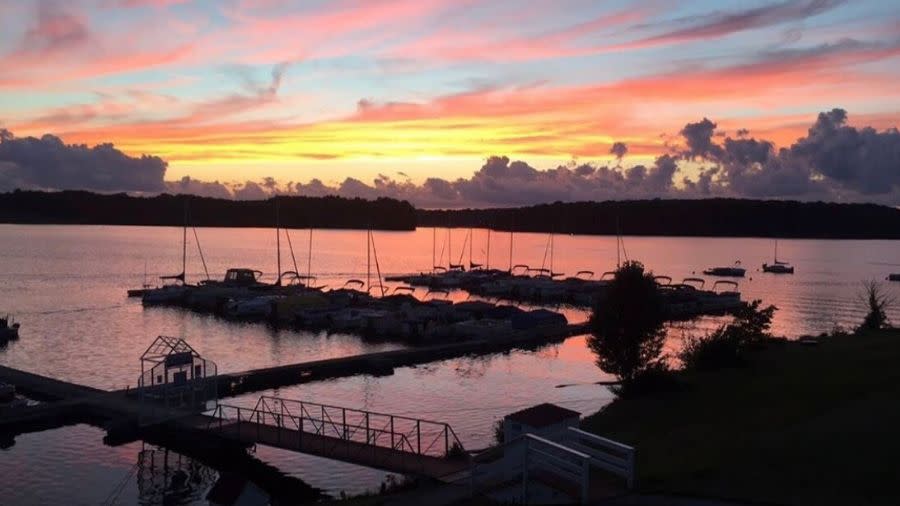 Photo by: @ricks_boatyard
Rick's Café Boatyard specializes in seafood, prime steaks, and pastas with inside and outdoor dining overlooking Eagle Creek Reservoir.
Known for: Sunset cocktails overlooking the water. 
Drink menu: Local craft beer, wine, and signature, classic, and tiki cocktails.
Atmosphere: Nested right on Eagle Creek Reservoir, the restaurant is ideal for outdoor dining in warmer weather, but Rick's also has comfortable indoor dining and cocktail bars, so wherever you sit, you'll still see the lovely view of the water.
Open for: Brunch, lunch, and dinner 
---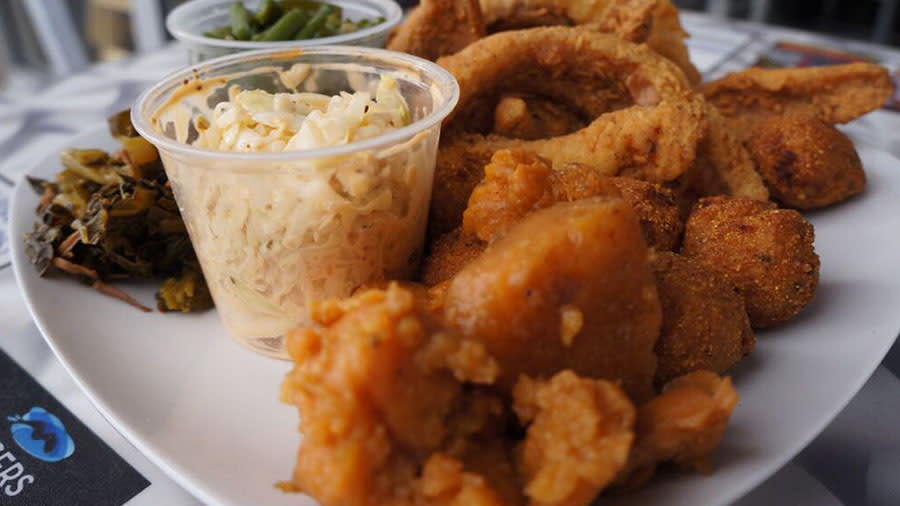 Photo by: @caplingersfresh
This family-owned business has more than 125 years experience in the seafood business and serves a variety of fish sandwiches - both grilled and fried - as well as lobster, octopus, calamari, scallops, and more. 
Known for: Fresh seafood delivered daily, carrying almost everything that swims! Lunch sandwiches are an Indy favorite and carryout orders can be placed online ahead of time.
Drink menu: Fountain drinks, bottled sodas, and fresh brewed iced tea.
Atmosphere: Casual, no frills spot to dine in or take to go. 
Open for: Lunch and dinner
---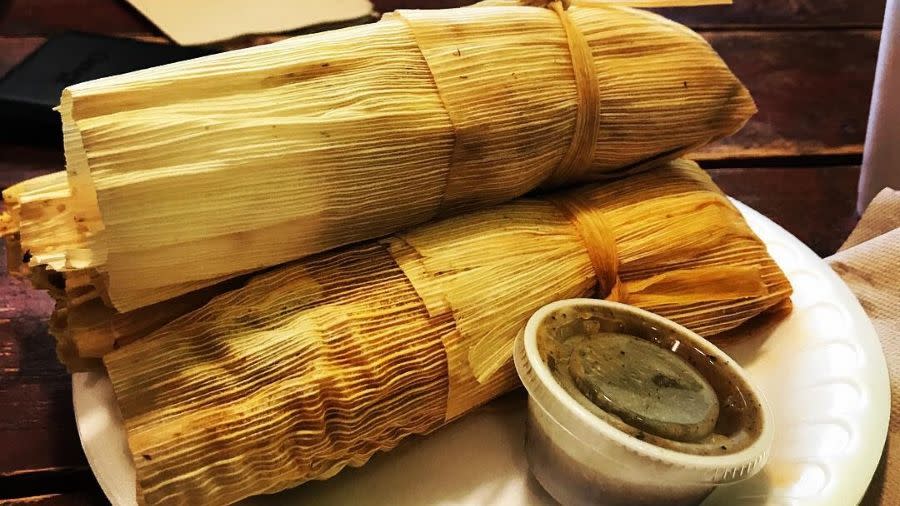 Photo by: @snacksnstuffindy
A fast staple with locations on Indy's westside, The Tamale Place takes the hard work out of making masa and wrapping tamales in corn husks. 
Known for: Tamale varieties of slow-cooked chicken, beef, pork, and veggie with red and green sauces full of intense flavors should be ordered alongside tacos, nachos with house-made chips.
Drink menu: Jarritos and fountain drinks.
Atmosphere: The small building offers several tables inside and out for dining in, but carry out is popular here. Call ahead to be sure your favorite tamale is availalbe and be sure to add homemade guacamole.
Open for: Lunch
---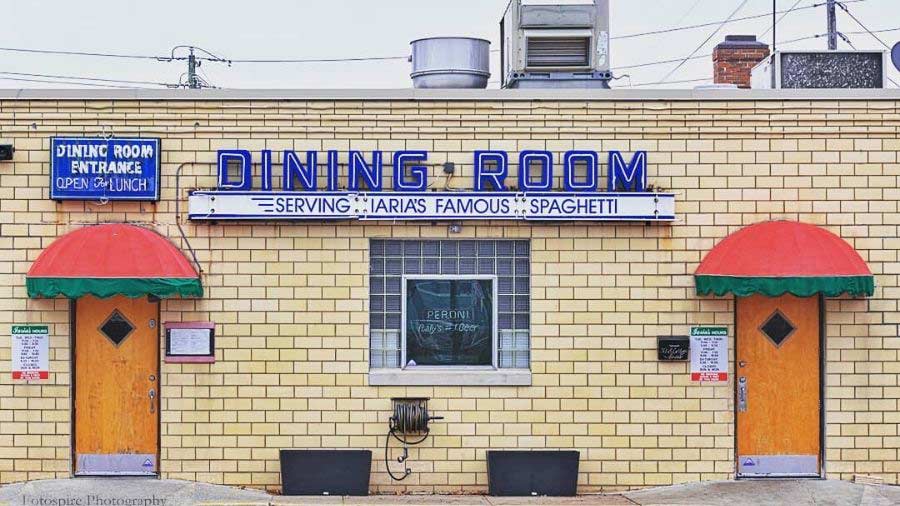 Photo by: @erik.75
Time hop back to the 1950s at this family-owned Italian restaurant nestled in the Fletcher Place neighborhood. 
Known for: Authentic Italian cuisine that includes all your favorites, especially the chicken tortellini and thin crust pizza.
Drink menu: Refreshing martinis, a traditional and classic wine selection, and energizing bar seating.
Atmosphere: This neighborhood gem offers booths and tables for everyone in the family. Traditional and idyllic, it is the perfect place to find your inner Italian. Best to make reservations, especially on weekends. 
Open for: Lunch and dinner
---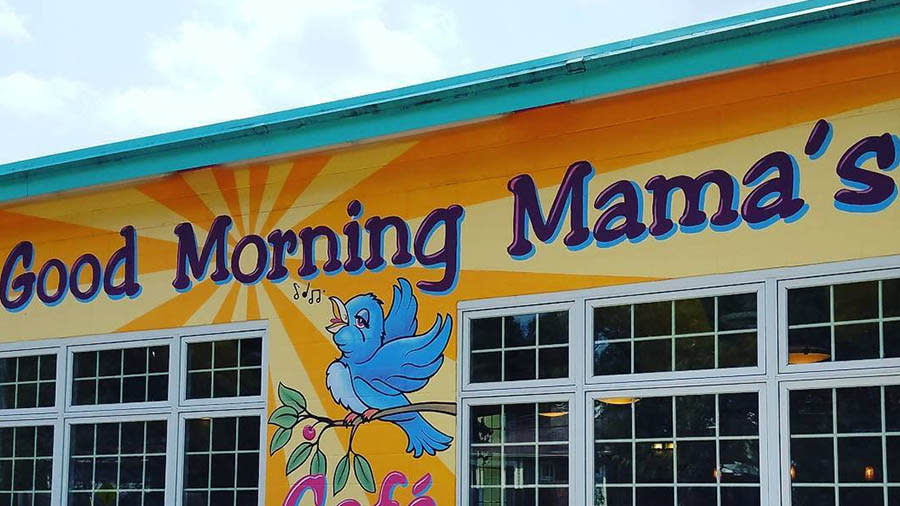 Photo: @rosshollebon
This South Broad Ripple (SoBro) brunch favorite is the perfect place to start your day. 
Known for: Original omelets and scrumptious French toast. Also try the Mexican Breakfast Tacos or Pasta Mama – spaghetti with eggs and pancetta bacon.
Drink menu: Mimosas, Bloody Marys, other cocktails, fruit juice, and of course – coffee.
Atmosphere: No matter how early in the morning you arrive, you'll quickly wake up when you walk in the door. Brightly painted walls, colorful plates, and an energizing staff help you start your morning right. Be sure to get there with plenty of time – seating is on a first come, first serve basis.
Open for: Brunch and lunch
---
Union 50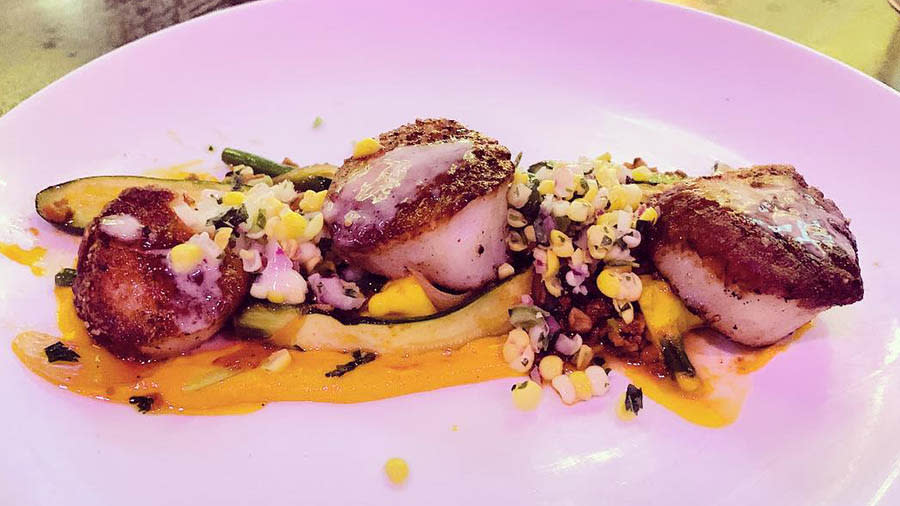 Photo: @eriklea
East Street's Union 50 is a restaurant and bar fancy enough for date night and casual enough for game night with a group of friends. 
Known for: Too upscale to be called "bar food," Union 50's menu offers plates for one or more to share like beef tartar and poutine, or complete entrees like steamed mussels and beef tenderloin.
Drink menu: Local craft beer, wine, house cocktails, and a page of American whiskeys will have you pondering your spirit choice while you soak in the light from the illuminated bar.
Atmosphere: Late-night live music, skee ball, and shuffleboard juxtapose with open seating areas that offer a lounge-like experience.
Open for: Dinner and late-night dining
---
Sahm's Tavern and Café 
Update: Sahm's Tavern and Café has closed since original publish date.
Serving Indianapolis since 1986 through 10 locations across the city, Sahm's is the comfortable neighborhood restaurant where you feel like part of the family. 
Known for: Fresh baked bread, homemade dressings, sour cream coffee cake, and Grandma Grace's meatloaf at lunch.
Drink menu: House brews from Big Lug Canteen, cocktails, and wine. 
Open for: Breakfast, lunch, and dinner
---
Mug 'N Bun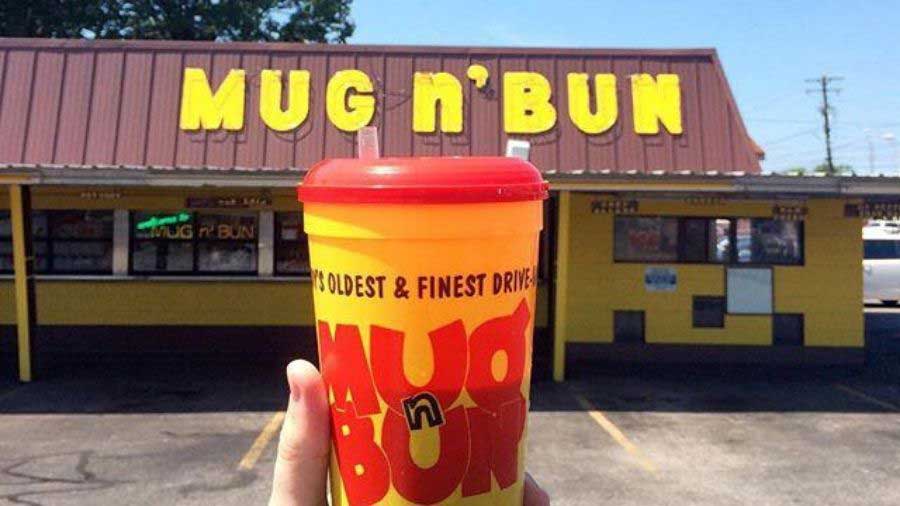 Photo by: @djeccles
A legendary, no-frills drive-in restaurant, Mug 'N Bun is a family favorite for anyone on the westside of Indianapolis.
Known for: Homemade root beer, giant breaded tenderloins, and crispy onion rings.
Drink menu: Soda (did we mention the homemade root beer?), milkshakes, and malts.
Atmosphere: Dine in your car, at the covered patio tables, or inside the building in the parking lot.
Open for: Lunch and dinner
---
Big Lug Canteen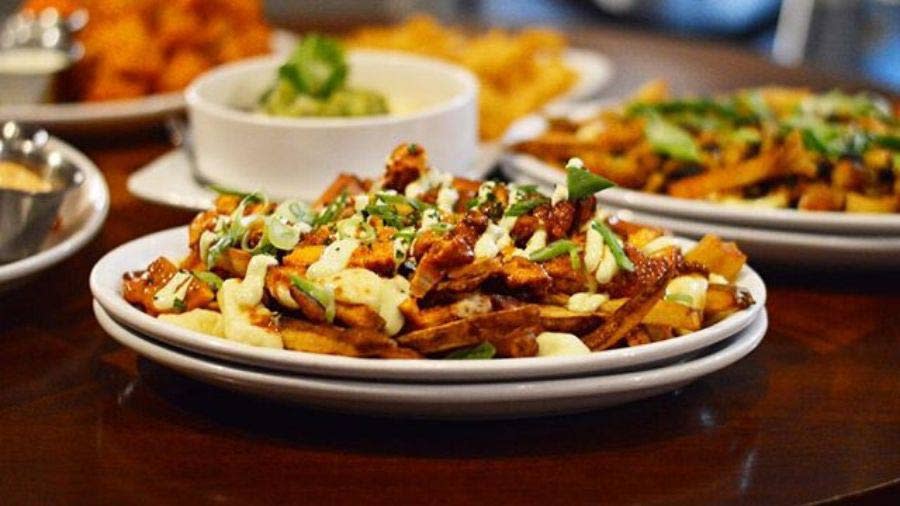 Photo by: @feedmyindy
The northside's Big Lug Canteen combines the casual atmosphere of your favorite neighborhood restaurant with the quality food and menu items to inspire a night out.
Known for: Made with local ingredients, Big Lug offers classic foods with a unique twist. Rotating specials give you something new to try each time you visit. Try the Cauliflower Wings, the Bahn and Lug Poutine, or the Nashville Hot Chicken Sandwich.
Drink Menu: A brewery through and through, Big Lug prides itself on delivering high quality, local brews to its guests. An extensive beer list featuring local ingredients is complimented nicely by an exciting cocktail menu.
Atmosphere: With an expansive, dog friendly back patio situated right on the Monon Trail, Big Lug is hustling and bustling from all angles.
Open for: Lunch, Dinner, and late-night dining and drinks.
---
Napolese Pizzeria
Photo by: @eating.always
Update: Napolese has closed since original publish date.
Napolese Pizzeria takes everything you love about Café Patachou and serves it up as a pizza in a fine dining and farm-fresh approach.
Known for: The slightly addictive double chopped house salad, signature or freestyle pizzas topped with cooked or raw ingredients like arugula, sandwiches, and daily rotating specials.
Drink menu: Sparking water, full wine list, and Italian cocktails.
Atmosphere: Classic service coupled with dark and metallic colors gives a modern, clean approach to dining fit for day or night.
Open for: Lunch and dinner 
---