Tech Industry
Indiana Has Emerged as a Tech Hub
From tech giants to startups, companies have discovered Indy as an ideal place to call home. Indy outpaces the competition by way of quality of life, talent, lower operation costs, and a rich environment of innovative leaders and funders.
Salesforce's largest presence outside of San Francisco isn't in London, it's in Indy. Amazon picked Indy as a top 20 finalist for HQ2. Infosys has invested in not just one but two campuses in the city to build their U.S. presence.
Under the leadership of Techpoint, an industry-led nonprofit, the city's tech ecosystem has emerged as one of the strongest among mid-size cities. Techpoint partners with smaller companies in scale-up stage and big companies undergoing digital transformation to connect them with talent, venture capital, customers, promotion, and the community.
Indy Tech is Making Headlines
​More than $7B of Transactions in Tech

The Indy Tech Ecosystem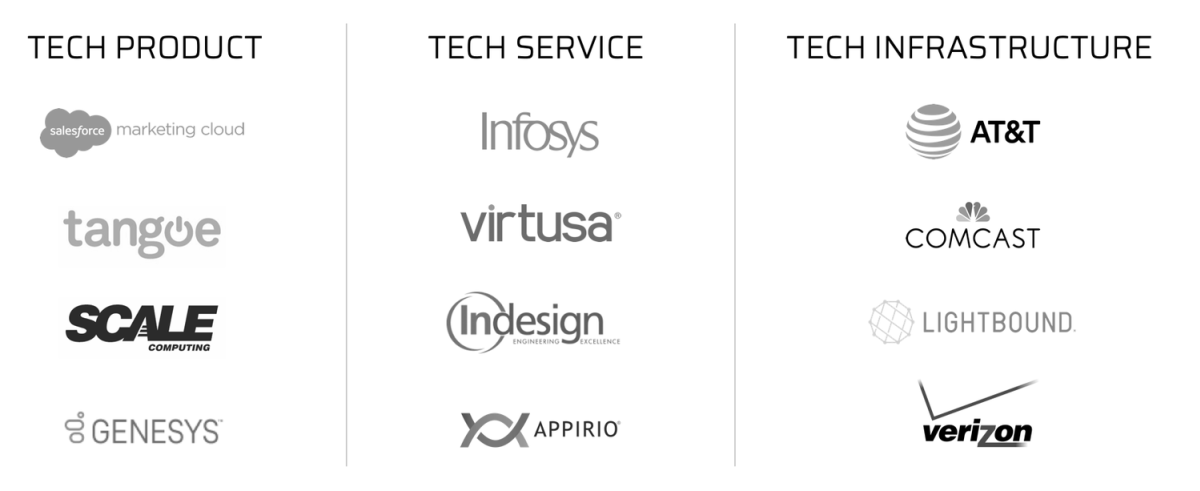 Tech Enabled Companies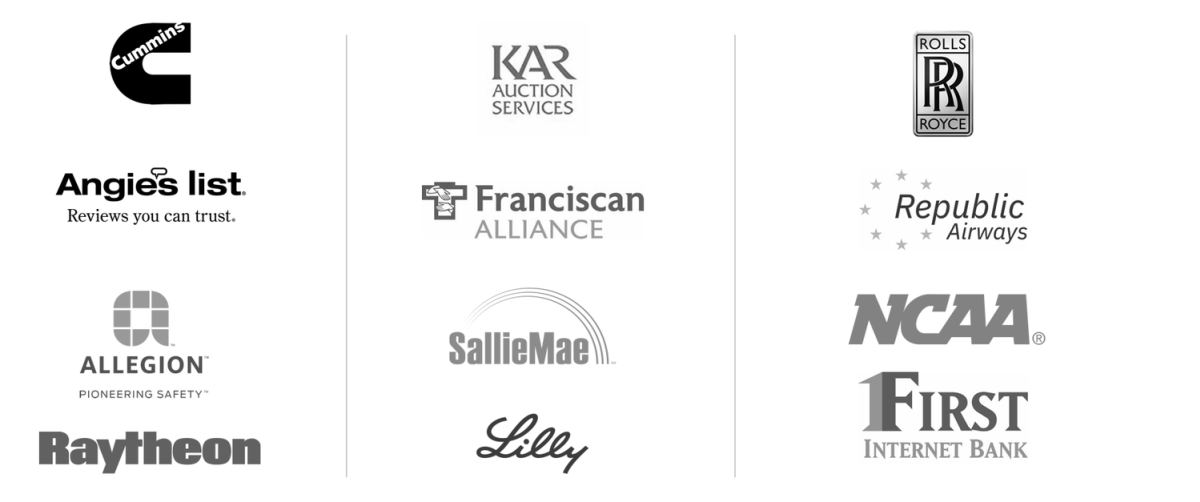 Of the over 12,000 new and retained jobs in Indianapolis in 2018, 20% were in the technology industry.
Largest Tech Sectors by Employment
7,043: Scientific Research + Development
5,791: Management Consulting
5,598: Custom Computer Programming
5,130: Computer Design
Largest Tech Sector by Output
$2,571,784,912: Scientific Research + Development
$1,452,178,467: Wireless Telecommunications Carriers
$1,411,290,161: Wired Telecommunications Carriers
$1,159,255,615: Custom Computer Programming
A Competitive Advantage in Talent
Butler University
#1 Regional Universities Midwest (Tie)
#1 Most Innovative Schools (Regional Midwest)
Indiana University
#1 Business Program (Tie)
#3 Entrepreneurship
Purdue University
#1 Biological/Agricultural Engineering
#1 Electrical/Electronic/Communications Engineering
Rose-Hulman Institute of Technology
#1 Engineering Program
#1 Chemical Engineering
University of Notre Dame
#1 Business Program (Tie)
Why is Indy Attractive to Tech Companies?
Highest and Lowest Markets to Operate In*
$38M Indianapolis
$43M Chicago
$49M Boston
$51M Washington, DC
$51M Seattle
$59M San Francisco
*Total Cost Calculated Based On Wages For 500 Employees, + 75,000 Sq. Ft. Rent
Home Prices
Best Big Cities for Buying a First Home (2018) - Forbes
#1 City for Renters (2017) - Zillow
#1 Cities Where Job Opportunity & Housing Affordability Intersect (2017) - LinkedIn