Grace Seibert
Indy Like a Local
Who is Grace?
Cofounder and partner in Thin Glizzy, a pop-up of footlong, handmade hot dogs, and a cook with Con Todo, another pop-up that focuses on Mexican street food. 
Q: What's your background in the food industry?
I started at a small gluten-free bakery in Franklin, Ind., called 1823 Bakehouse back in 2018. That was my very first introduction into working in the industry after I realized I didn't want to work a job in the degree I held and food was truly my passion. I then was lucky enough to have Adam Ditter, now of Misfit Indy, take me under his wing as a little prep cook. From there, I started working a couple different kitchen jobs, which landed me at Black Market under Esteban Rosas in 2019 until it shut down in 2020.
Q: What's your role with Con Todo?
I see myself as just part of the trio, another cook to complete the team. Esteban Rosas and Gabriel Sanudo are the chefs. It's their food, their culture, their lives. I worked with them at Black Market for just under a year. After the shutdown of Black Market, they promised me wherever they go I'll be coming with them. We're truly like a little family.
Q: Judging by the comments and fire emojis on social media, Thin Glizzy and Con Todo have been really successful. Any plans for a brick-and-mortar location for either concept?
Chris and I have some plans in the works so we personally won't need a brick-and-mortar. We both still have a lot that we want to do with our careers, so Thin Glizzy will evolve as we do, too. As for Con Todo, I don't want to speak too much for the guys (Esteban and Gabriel), but a brick-and-mortar is the goal. Indy should definitely be invested in what they're doing. These two are the real deal, and they will keep doing what they do best.
Q: How do you see either one evolving as the weather warms up?
Thin Glizzy has no concrete plans, but Chris and I would prefer it become more mobile. Hot dogs are a social, quick bite, and we want to keep it that way. The three of us from Con Todo cooked all through the summer on the patio of Black Market serving up Mexican street food. We're used to the heat and I know we wouldn't hesitate if that opportunity comes up again.
Q: What would your ideal day in Indy entail? Where would you go, and what would you do?
Whenever I have a free day to roam by myself, you can usually find me at Bovaconti or Leviathan in the morning. Stopping by both Zodiac Vintage and Midland Arts & Antiques Market. Topping off the night, I'd roll through Dorman Street with friends for a cozy hangout.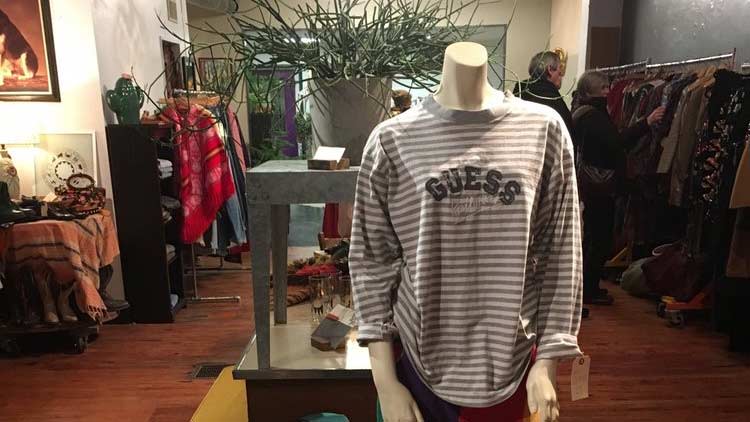 Q: How have the pop-ups differed from other restaurant or food-related jobs you've held?
We have a lot of fun doing the pop-ups. It's just never what we imagined for ourselves. They came to fruition out of necessity, and quite frankly, unemployment. Unlike a standard restaurant where you're fully equipped with walk-ins, equipment, storage, dishwashers, regular deliveries for product, etc. we have to rely on the graciousness of the restaurants hosting us. No longer can we easily prep and store everything in the same space. It's not an easy job. Many more trips to the store and logistics goes into even a "small" pop-up. I still only see myself as a line cook, but now I have far more responsibilities and many more face-to-face interactions with customers. 
Q: Where else in Indy do you like to enjoy a great meal or drink? Have you discovered any new takeout favorites due to COVID?
Heartbreaker and Strange Bird (especially for their pod seating), Bluebeard, Amelia's (great carryout sandwiches and small grocery items), Leviathan Bakehouse, Chapati, Petra Cafe, and Lil' Dumplings when we can make it to Fishers. For drinks, you can find me grabbing coffee at Bovaconti and Amberson. Cocktails or beer at Inferno Room, or Dorman Street. Thankfully, takeout is available at every restaurant, but we order Petra for pickup more frequently than I'd like to admit!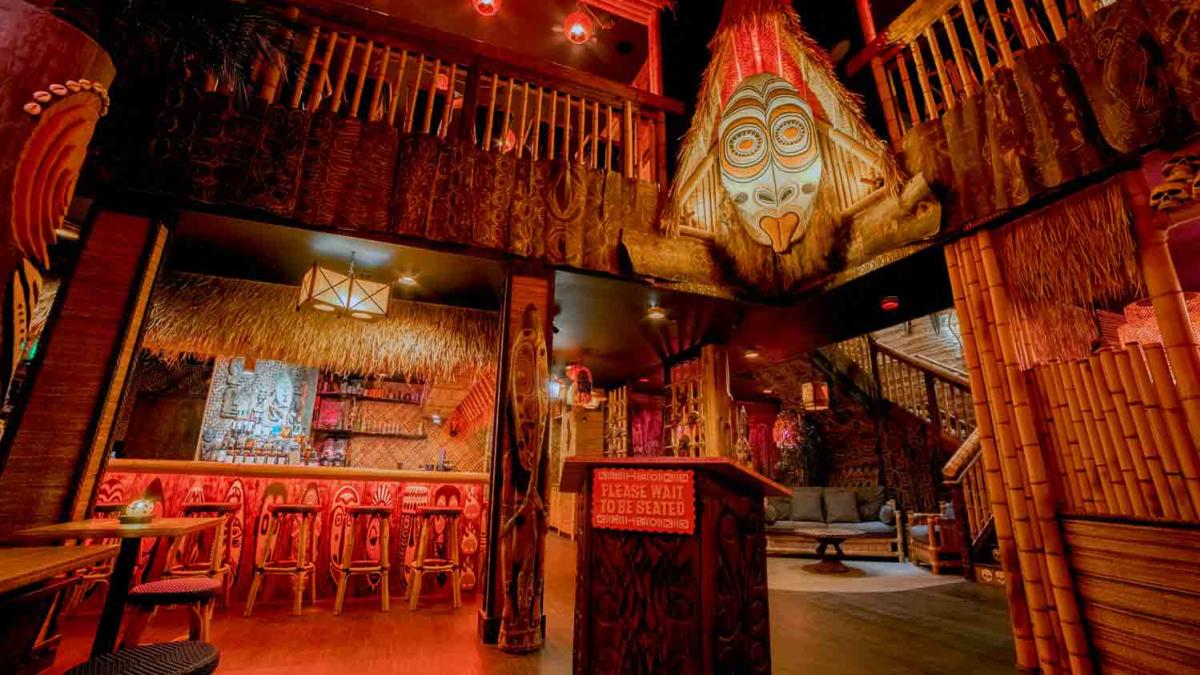 Q: What chefs in the city do you admire?
No surprise here: Esteban Rosas and Gabriel Sanudo. Both from immigrant families, both cooking great food. I really admire more than just their ideas and the way they treat food, or even their countless years of experience in the industry. They have strong values, love their families, and take care of their people.
Q: Where might you take out-of-town guests so they can really experience Indy?
The Cultural Trail on bikes would be my first plan. It's so easy to hit all of my favorite spots to eat and provides such a great look around the city. We would definitely hit up Mass Ave and finish the day in Fountain Square.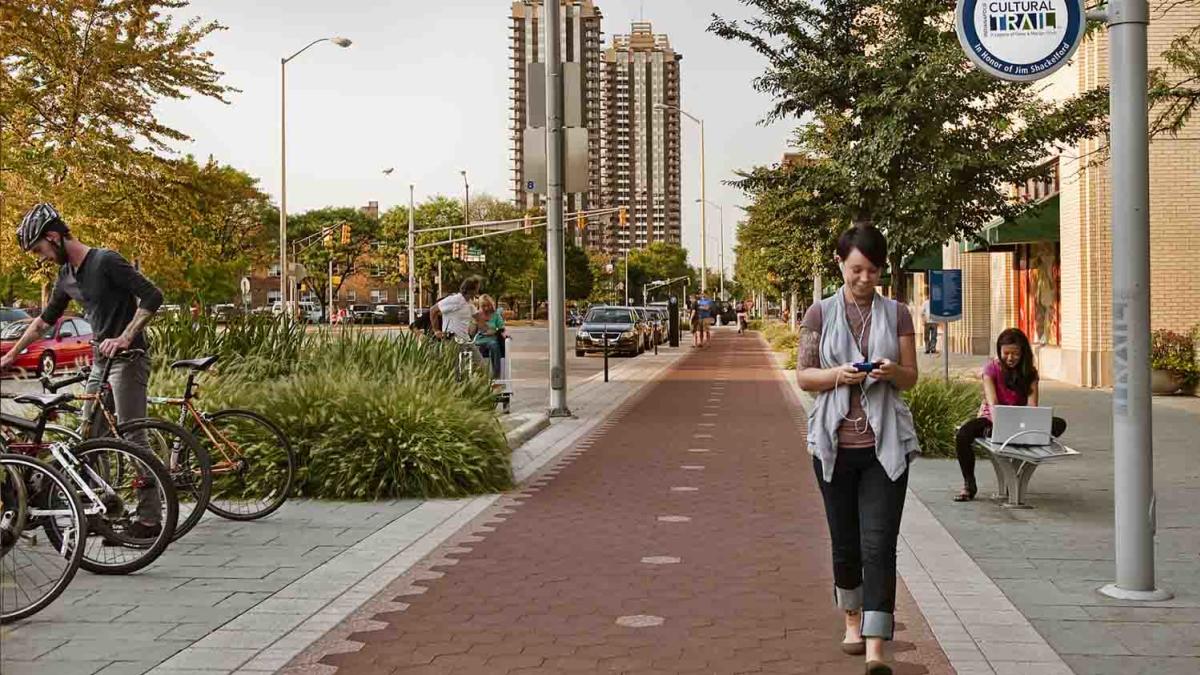 Get an insider view and experience Indy Like a Local