Darryl Lockett
Indy Like a Local
Who is Darryl?
He is the Executive Director of the Kennedy King Memorial Initiative. 
Q: What is the Kennedy King Memorial Initiative?
The Kennedy King Memorial Initiative (KKMI) builds on the historical events of April 4, 1968, to raise awareness, provoke thought, and inspire action to eliminate division and injustice in society. Incorporated as a 501(c) 3 nonprofit organization in 2015, KKMI has established a platform to convene individuals, institutions, and community partners in courageous conversations and purposeful action to diminish racial conflict and advocate for equity in health, housing, education, and social and economic opportunity in the Indianapolis community.
The city of Indianapolis is inextricably linked to the legacies of Sen. Robert F. Kennedy and Dr. Martin Luther King Jr., as it was on April 4, 1968, while standing on the back of a pickup truck at 17th and Broadway streets, Sen. Kennedy delivered the dispiriting news of the assassination of Dr. King to a largely African American crowd. During what was to be an energetic rally in his campaign for his party's nomination for President, Kennedy leaned into the grief he felt and showed compassion to the Indianapolis community — many of whom were filled with hatred and bitterness in the wake of the news. His words set forth a ripple of hope, summoning the city to reject a desire for revenge or violence and to live the very values for which King had died. As protests and riots ensued in major cities across America, Indianapolis remained calm that night, in part due to the impassioned words of Kennedy in what has been considered to be one of the greatest speeches in American history.
 
KKMI addresses issues of injustices with activities based in humility building, integrative history and healing practices, and in partnership with the community. KKMI creates original programs and collaborates with organizations that teach, support, and inspire students, organizers, educators, clergy, business leaders, and government officials — seeking to overcome divisions and inequities in our communities — city, schools, families, and culture. KKMI's two largest annual events (held every year on April 4 and June 6) bring together hundreds in the Indianapolis community to reflect upon the lives of Sen. Kennedy and Dr. King and renew our commitment to values imparted in Kennedy's 1968 address. 
 
As Kennedy and King are sculpted in the Landmark for Peace Memorial in Dr. Martin Luther King Jr. Park, KKMI believes that if we continue to reach out to one another, appreciating and respecting our differences, honoring the unique history and cultures we all possess, we can overcome all of the discords that we have allowed to divide us. We summon the courage and strength of the two giants of men whose legacy we uphold to confront our history, explore how that history continues to impact our present, and ultimately shape our future.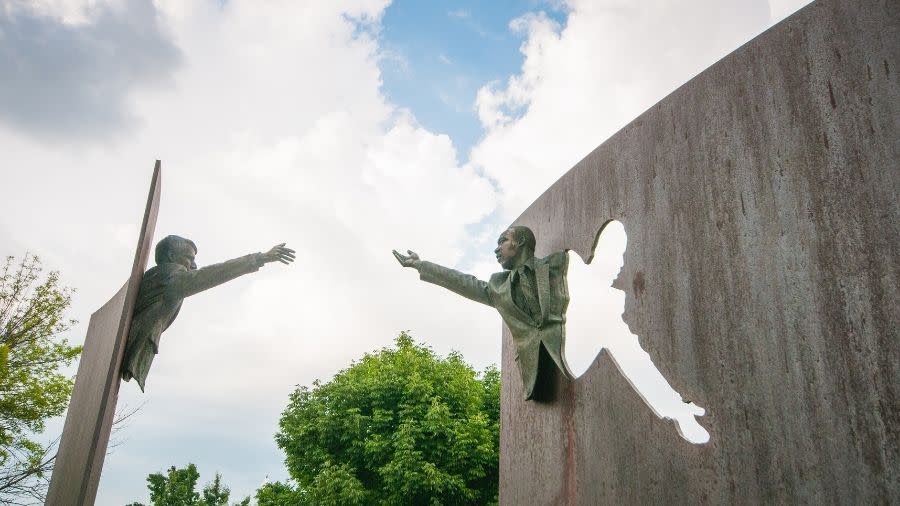 Q: In your opinion, why are organizations like this beneficial for communities?
Organizations like the Kennedy King Memorial Initiative are beneficial because they inspire community and enrich the social fabric of our lives. Social mission organizations help to establish the norms, values, and identity of our city. As did Sen. Kennedy on that fateful night in 1968, the KKMI promotes an empathetic message of "love and wisdom, and compassion toward one another, and a feeling of justice toward those who still suffer.""
It is through the work of organizations like KKMI, that we raise our collective consciousness and show an understanding of the truths that Dr. King preached over 50 years ago. We believe as he wrote, "All men [and women] are caught in an inescapable network of mutuality, tied in a single garment of destiny. Whatever affects one directly, affects all indirectly. I can never be what I ought to be until you are what you ought to be, and you can never be what you ought to be until I am what I ought to be." Indianapolis is at its best when we are nurturing the potential of each member of the community, fortifying the infrastructure of opportunity for each resident to maximize their potential, and leveraging the assets that each of us possess for our collective advancement.
Q: What surprised you most about Indy after moving from Washington, D.C.?
I am an Indianapolis native, but as I have been away for the last 19 years, the city is new to me with a freshness and novelty. There are new hangouts and new names for neighborhoods all over the city, presenting something new to constantly explore. There is a renewed vibrancy to Indianapolis and especially Center Township. Quite a lot has changed, and much of it for the better. Fountain Square in 2001 looked quite different than it does today! There are new diverse populations who have made the city home, and Indianapolis is doing a better job in promoting a spirit of acculturation rather than assimilation. The International Marketplace and the diversity of cultures it embraces did not exist when I moved. Striving to raise our children to be citizens of the world, we've appreciated the growing diversity of the city and the opportunities it has afforded us to expose them to people and traditions from across the globe.
What drew my wife, Amanda, and me to Indianapolis was the sense of community that I grew up with and our desire to impart that sense to our kids. I know that I did not appreciate it in my youth, but after living in major metropolitan cities along the east coast, I have a newfound appreciation for the pace and family nature of this city. It is truly rare to see a big city be so open and accessible to children and parents with children. It is not uncommon to see families out to eat alongside young urban professionals. We enjoy driving around town seeing the yard signs announcing the registration of Little League baseball teams and soccer leagues, or celebrating the graduation of kids in their schooling. Also, in my time away, I think I had forgotten what it felt like to not sit in traffic and not spend a small fortune just to have a nice night out the town—consider that a lovely surprise!
Indy is definitely booming! In the midst of this boom, it is not lost on me that there are communities yet to experience revitalization. However, I remain optimistic as I have been encouraged by the commitments made by corporate and civic leaders, elected officials, and the city's youth as these champions, like Dr. King, seek to create the Beloved Community in Indianapolis. Especially in these most challenging times, displays of leadership embodied in actions such as the Indy Day of Solidarity, the Racial Equity Pledge, and the declaration of racism to be a public health crisis have been pleasant surprises. Many cities have great restaurants and cool attractions, but in the wake of today's challenges, Indianapolis' culture of empathic leadership is definitely something about which I think the nation should be made aware.
Q: Can you give some background on the Landmark for Peace Memorial?
The Landmark for Peace Memorial was created to capture the historical importance of two great Americans and powerfully express the spirit of reconciliation and striving for peace that people found in the story of their lives — and deaths. Originally conceived by Indiana politician Larry Conrad and art critic and professor Steve Mannheimer, the sculpture was developed with the support of the Indiana Pacers and Pacers Foundation, and spearheaded by Diane Simon, who had been a member of Sen. Robert Kennedy's campaign team at the time of his April 4, 1968, speech. 
Designed by the late artist Greg Perry and created by sculptor Daniel Edwards, the memorial features two curved panels of cor-ten steel facing one another with half-figures — one of King, the other of Kennedy — emerging from the solid walls and reaching toward each other. Though the men reach their arms out toward each other, they do not quite touch.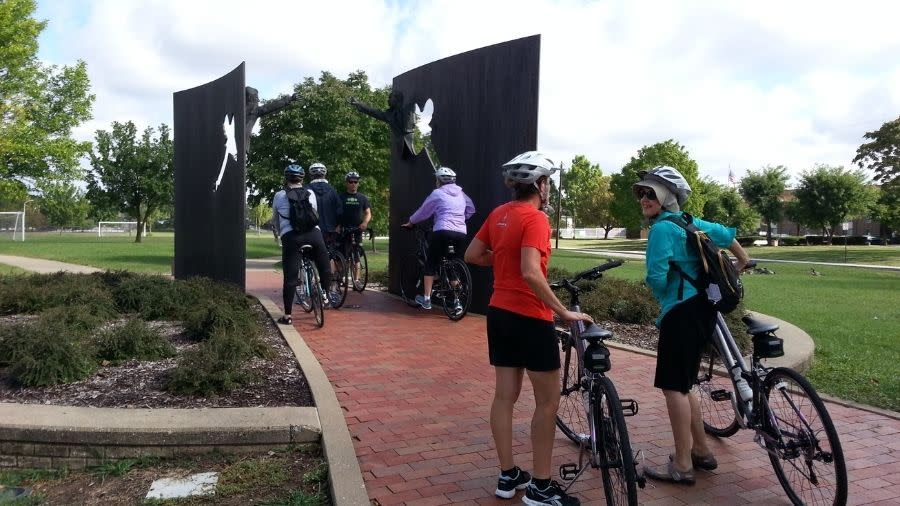 The ceremonial groundbreaking of the Memorial held in 1994 was attended by President Bill Clinton, Kennedy's widow Ethel Kennedy, Senator Ted Kennedy, and children of Dr. King. Nearly 3,000 people were present for its unveiling on September 30, 1995.
 
On April 4, 2018, fifty years after King's assassination and Kennedy's speech, President Donald Trump signed into law the Kennedy-King National Commemorative Site Act designating the Landmark for Peace Memorial as the Kennedy-King National Commemorative Site.
 
One of my favorite artists Hank Willis Thomas wrote, "at their best, monuments become a locus — a point around which people can gather and commune. I think many of the best public monuments we have in the United States are our rallying points." The imagery of the Landmark for Peace Memorial and the ideals of Sen. Robert Kennedy and Dr. Martin Luther King Jr. represent the best of what this city can be and serve as rallying points for Indianapolis as we advance this city beyond the bicentennial.
Q: What other monuments in Indy do you like to explore?
From a sheer aesthetic standpoint and for the sense of serenity it imparts, I enjoy exploring the Admiral Raymond Spruance Memorial Basin at the north end of the canal. Few public places in Indianapolis can top an evening walk along the canal with the lights of the Congressional Medal of Honor Memorial illuminating the sky. But while Indianapolis is second only to Washington, D.C., in the number of war memorials recognizing the bravery and sacrifice of those who have fought for this country, many of my favorites monuments, statues, and memorials are those that uplift and highlight other aspects of our history and culture.
For years I've been a fan of John Spaulding's work [Jammin' on the Avenue and Untitled (Jazz Musicians)] on Indiana Avenue. I like monuments that spark conversations, cause one to want to learn more about the subject, or that share with future generations what we will want them to know about the present and our past. Beyond monuments and memorials, I think Indianapolis has done an outstanding job in recent years to embrace and commission public art, and I look forward to more to come in the years ahead.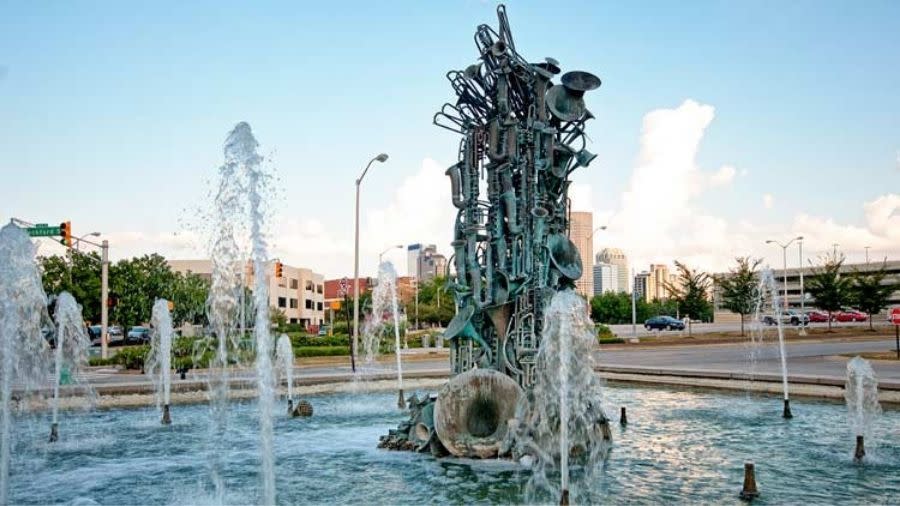 Q: What are some of your favorite hidden gems in or around the Kennedy-King neighborhood?
With all of the activity going on in the Kennedy-King Neighborhood, I wonder how much is still hidden. It is truly a great place to explore. I would invite all to use Kennedy-King's convenient access to the Monon Rail Trail to check out Line+Form Art Center, the outdoor concert series in Dr. Martin Luther King Jr. park from IndyParks, Scarlet Lane Gastropub and West Fork Whiskey Co., and the many neighborhood parks and community gardens. My two-year-old son loves checking out the goats and chickens that live in the heart of the neighborhood. Venturing into the neighborhoods that buttress Dr. Martin Luther King Jr. Park provides access to great restaurants, tea and coffee shops, and food markets. I've had countless afternoons at Tea's Me Café — so many in fact that the management knows my kids by name; during the pandemic we've frequented the takeout window of Baby's our fair share of times; and are looking forward to bundling up and heading back inside Provider for a warm beverage this winter.
Q: How would you spend your perfect day in Indy?
Without a doubt a perfect day would begin with hot donuts from Long's Bakery. Leaving from our home in Reagan Park, we typically go a little out of the way so that we can pass the Dinosaur House (aka The Children's Museum) and see the reptiles breaking out of the Dinosphere. After Long's, we'd take a family stroll along the path of White River State Park. We'd head to our favorite hangout, Mass Ave, for lunch outdoors at one of the many fun restaurants on the street. We've thoroughly enjoyed meals at The Eagle, LouVino, Garden Table, and Slapfish. Before leaving Mass Ave, we'd definitely make a stop in Gordon's Milkshake Bar for dessert.  
A treat for my son on a perfect 'warm' day would also include a trip to Broad Ripple to get a Sno Zone snow cone and take a walk along the Monon Rail Trail. His toddler legs usually get tired just in front of Just Pop In! which is a treat for Mommy (Smoking Goose Caramel Bacon & Cheddar) and Daddy (Indy Style).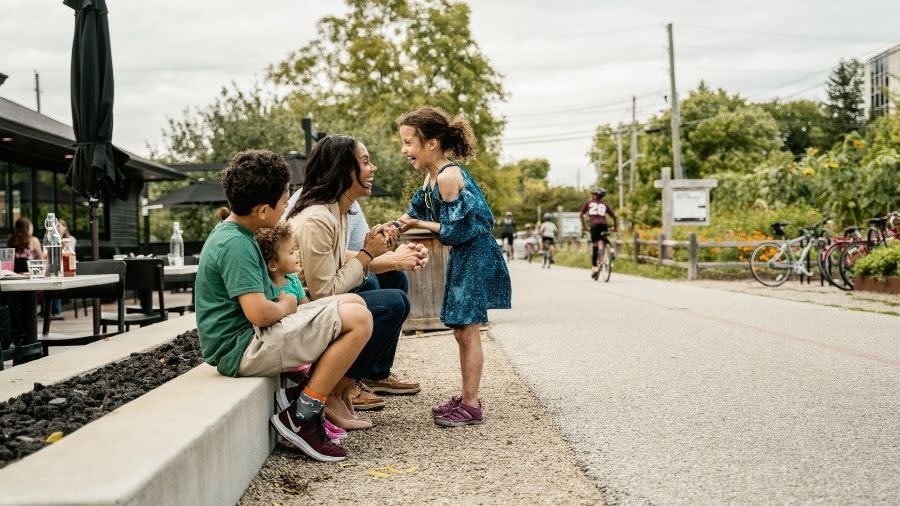 My wife and I spend quite a bit of time getting lost in neighborhoods across Indianapolis that are new to us as we are learning (and re-learning) the city. Each neighborhood has a slightly different feel with unique blends of the new Indianapolis architecture and development and the charm and culture of the city that raised me. Growing up on the north side of Indianapolis, I must admit I can count on two fingers the number or times I had ventured to Garfield Park in my youth. Now my children enjoy visiting the Conservatory and experiencing Blake's Garden. 
Parenting young ones in the midst of the COVID-19 pandemic often brings our perfect day to a fairly early end in the evenings. My wife and I love ordering delivery from some of our favorites: Greek's Pizzeria, Siam Square, and Jamaica Breeze; and relaxing in virtual couples night with friends or sitting on our porch chatting with neighbors.
Q: What are your favorite black-owned businesses in Indy?
I have quite a few! I grew up under the civic leadership of William Mays, and remain proud of the impact Mays Chemical and Kristen Corbitt as CEO have in the city. I am inspired by the entrepreneurial spirit of my high school classmate and friend Marshall Williams of Williams Distribution LLC, and see a much-needed role being served by the Recorder Media Group and Robert Shegog and DuJuan McCory and Circle City Broadcasting. The lasting legacy of Harmon Construction spanning multiple generations is admirable, and the business model of Cleo's Bodega Grocer and Café, managed by Sibeko Jywanza is one worthy of study and scale for the benefit it is providing to the community.
The entrepreneurial legacy of Madam CJ Walker lives on, and it benefits all residents to support black-owned business to strengthen Indianapolis. I look forward to working with efforts to attract, incubate, and grow even more black-owned businesses in the professional services, throughout the supply chain, and across industries including manufacturing, agriculture, construction, health care, energy, and pharmaceuticals.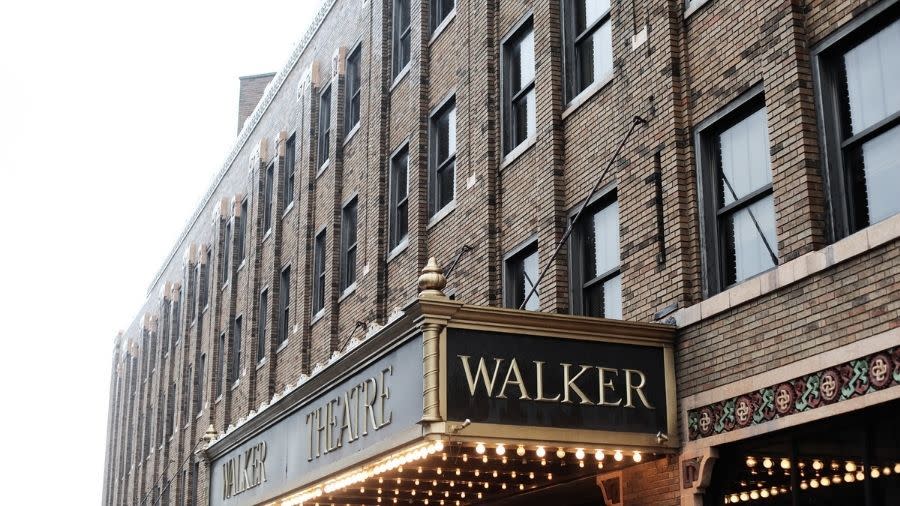 Get an insider view and experience Indy Like a Local