Charlie Kimball
Indy Like a Local
Who is Charlie?
Driver of the #83 car for the Novo Nordisk and Chip Ganassi Racing Teams, and also notable as the first licensed driver with diabetes to win a race in the Verizon IndyCar Series.
Q. What is your favorite thing about the Indianapolis Motor Speedway? 
I don't think I could choose just one thing… the history, the sheer speed, the fans, the idiosyncrasies of each turn, how everyone has 'their' seats that they've enjoyed for years. All of that adds up to equal such a unique and special place for so many.
Q. Any tips for first-timers to the Indy 500 or other races?
For all Verizon IndyCar Series races: Get a paddock or garage pass, and arrive early to wander around before the race. It's a true "behind the scenes" look into the sport, almost like going into the locker room before a football game. At IMS: spend some time at the museum to get a sense of the history, listen to the Yellow Shirts (and their whistles), and make sure you walk across the Yard of Bricks at some point.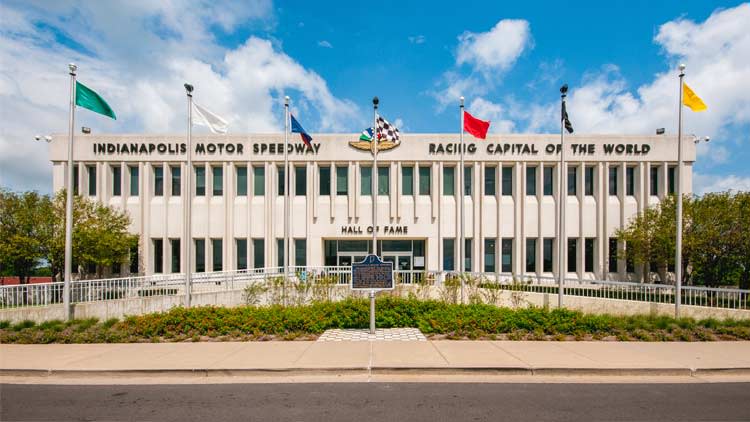 Q. What is your favorite winter activity in Indianapolis?
I love shoveling snow! I know it sounds crazy, but maybe it's because I grew up in Southern California and we didn't get snow days as a kid. Once the sidewalk is clear, I like trekking out to Indy Fuel and Colts games.
Q. Where do you take friends or family when they visit Indy?
Mass Ave and Fountain Square for dinner and drinks; with kids, it's the Indianapolis Zoo or the Children's Museum.
Q. What is Indy's best-kept secret?
Our parks and trails are awesome! I head to Eagle Creek for riding and running, and we take the dogs to Holliday Park a lot. The Cultural Trail downtown makes it easy to get to the Canal too.
Q. What are your top restaurants in Indy and why? 
Bluebeard and Bakersfield. You can't beat the quality, local ingredients. There's always something new to try. And my favorite brewpub is St. Joseph's Public House (pictured).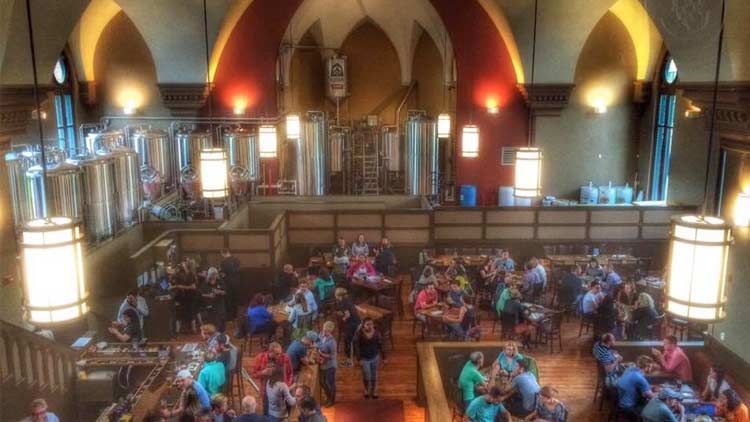 Q. Let's say you need fresh air – where in Indy do you go?
We are frequently at Holliday Park in the summer, and though it's a bit on the outskirts of town, the water park at Memorial Park in Lebanon is fantastic! You can also catch us spending a day at the Zoo and White River Gardens or just walking around the city.
Q.  Where would you go in Indy for a nightcap?
The Libertine on Mass Ave. Intimate, cool setting and of course fantastic cocktails!
Q. What are must-attend events in Indy throughout the year?
The Indianapolis 500 comes to mind… but if the Final Four is in town, it's a lot of fun; Rev to kick off the month of May is a blast, and if I'm not racing, I make sure to attend the JDRF Indiana Gala.
Q.  You're a downtowner. What is it about living downtown that you enjoy the most?
Both my wife and I love the vibe of being downtown. There is so much to do, so many great restaurants to visit, great breweries, and it is all so accessible through the Cultural Trail.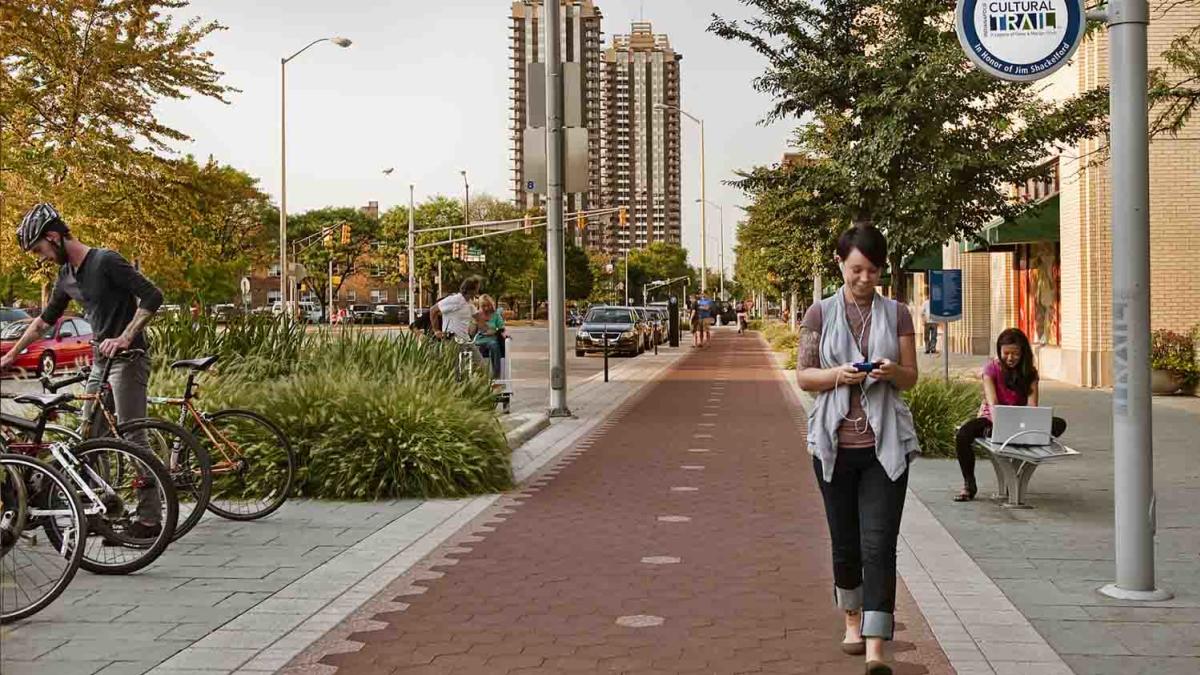 Q. You compete in races across the world. You grew up in California. You could live anywhere. Why did you decide to call Indy home?
It's really offered us the best of everything - I think it comes down to the people. We have embraced the term of California Hoosier! From neighbors to chefs at our favorite restaurants to new friends at weekly trivia, the relationships we've built here are strong. Indiana also offers great opportunities in a business sense, and the cost of living in regards to the quality of life is incredible. And, of course, where better to live than the Racing Capital of the World?!
Get an insider view and experience Indy Like a Local