2024 Total Solar Eclipse Weekend
AN ASTRONOMICAL WEEKEND IN INDY - HAPPENING APRIL 8, 2024
For the first time in seven years, a total solar eclipse will be completely visible throughout the continental United States. The Sun, the Moon, and the Earth will align. This "syzyzy" will put the sky into epic and unforgettable temporary darkness. Though the following solar eclipse will occur in the year 2044, Indianapolis will not be within the path of totality until the year 2153 - 129 years after 2024. So buckle up and plan your eclipse-viewing in Indy. The April 8 eclipse is your once-in-a-lifetime chance to see a total solar eclipse appear over the Circle City.
Path of Totality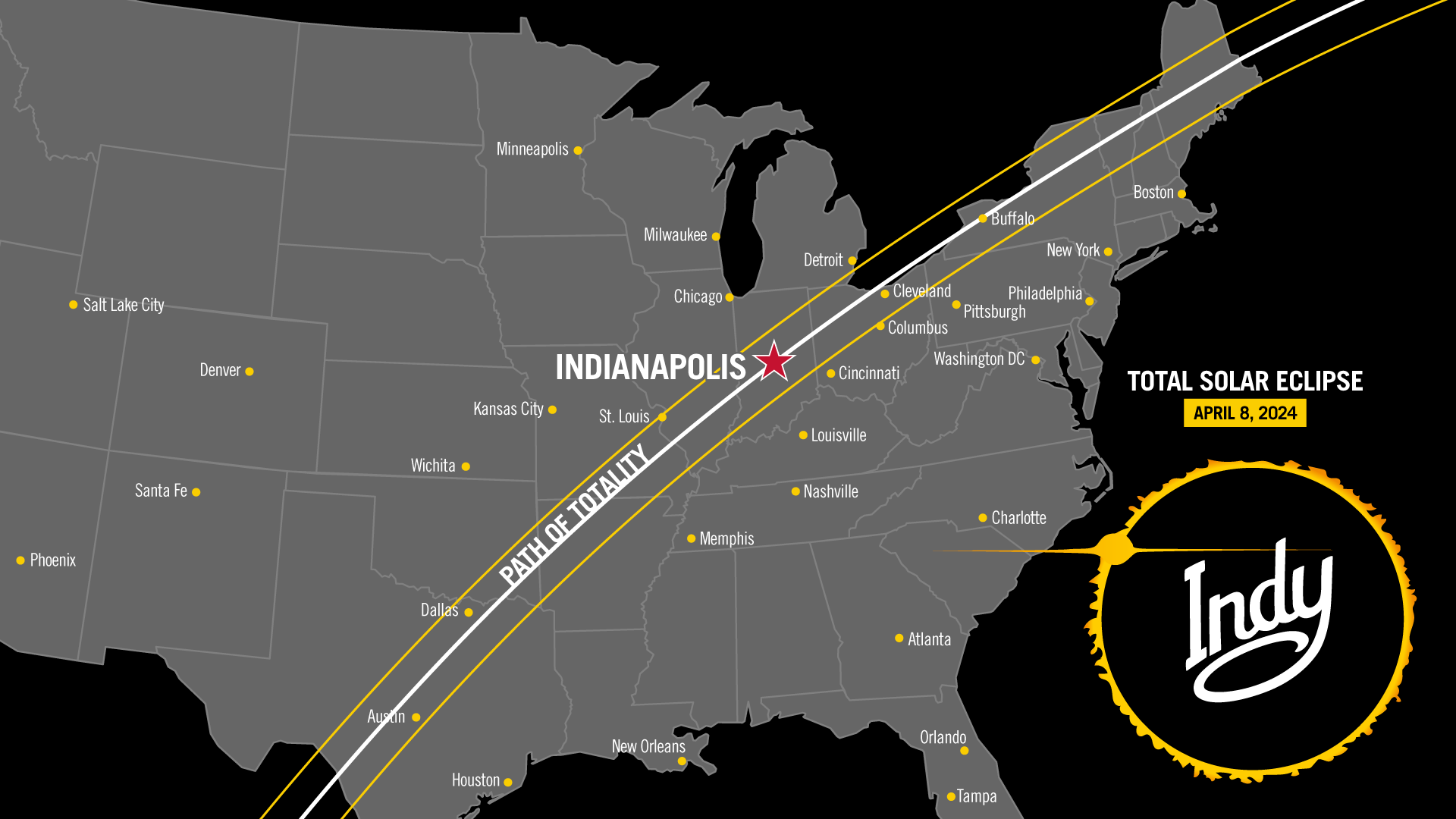 The eclipse will be fully visible across the United States, but nowhere will there be such a connected and accessible destination as the "Crossroads of America." Indianapolis, located in the center of the "Path of Totality," will see a total solar eclipse for 3 minutes and 46 seconds on April 8, 2024 at 3:06 pm. 
Rolling into Indy
Seeing the city and the solar eclipse on your own terms? These RV hookup spots are ready to welcome you in 2024. 
Fast Facts:
Indiana has an incredibly rich history in astronomy having produced some of the country's most notable astronauts like Neil Armstrong, an alum Purdue University's acclaimed aerospace program.
Indy is already a unique destination for the solar eclipse as we're home to one of the largest public observatories in the world and one of the tenth largest telescopes east of the Mississippi River.
The Great North American Solar Eclipse is expected to last just under four minutes, which is double the time of the 2017 total solar eclipse.
31 million people are already living in the path of totality, and Indy is within a day's drive to more than half of the nation's population. So, we'll see you in 2024!