Celebrating Big Ten in Indy 
The stage is set, the field is ready, and the Purdue University Boilermakers are ready to face-off against the University of Michigan's Wolverines for the Big Ten Championship this Saturday, December 3, at 8 pm. Thousands of fans will gather in the Circle City to celebrate the end of the Big Ten Conference, half of them celebrating a win and the other half celebrating season well-played. Before you tune in or show up at Lucas Oil Stadium this Saturday, ramp up your excitement for the big game with these community events in Indy. 
---
Big Ten Friday Pregame: Georgia Street Block Party
Georgia Street | Friday, December 2, 4-9 pm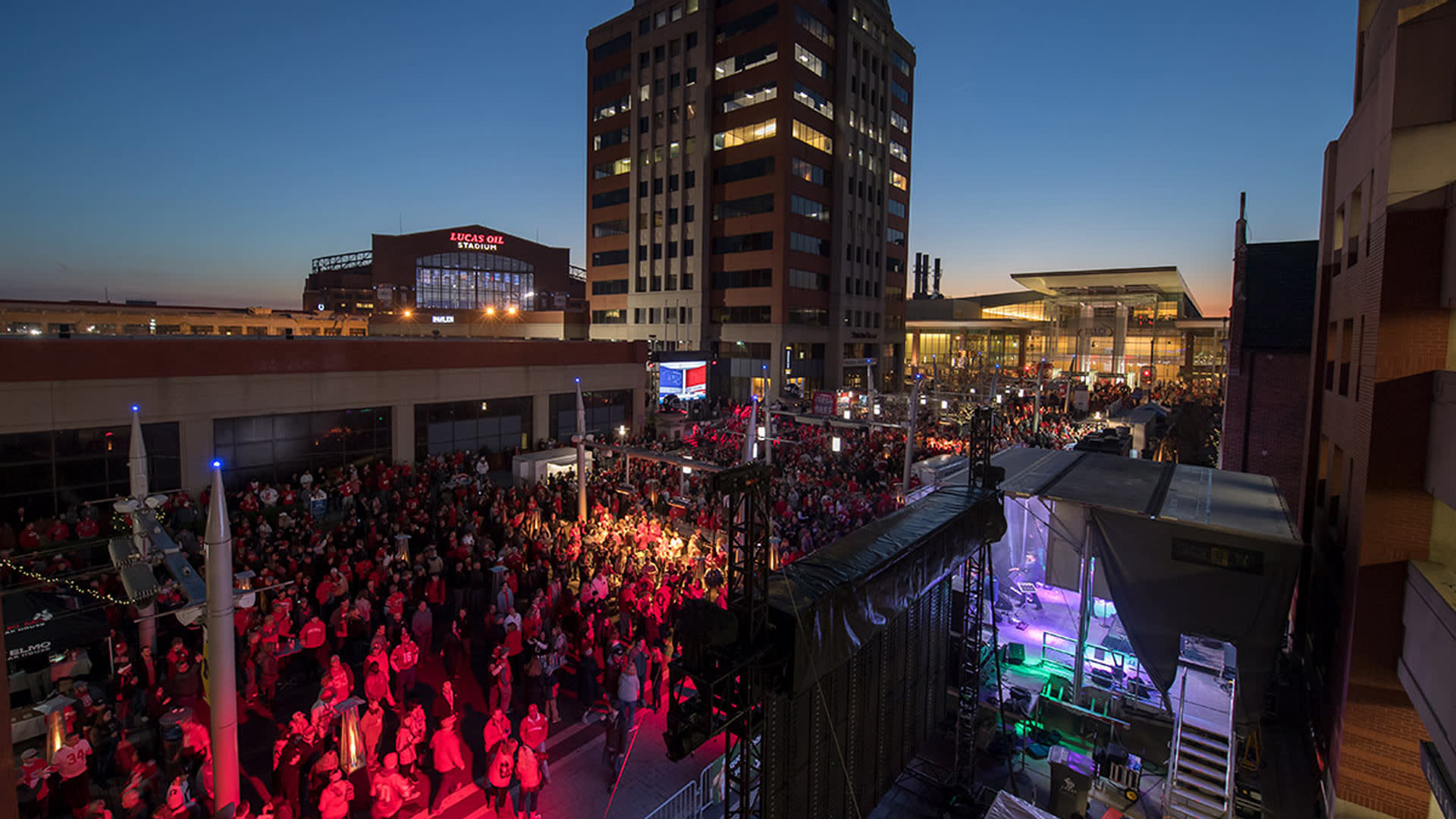 It all begins in the heart of downtown Indy, where you can join fellow fans for the happy hour of the weekend. Indulge in local Indy snacks and beverages, enjoy a DJ and live bands, and snap that perfect picture to kick off the weekend. 
---
Youth Football Officials' Clinic
Friday, December 2
Take your love of the game to the next level with the first of three trining sessions to become a youth football official. Those 14 years or older have the opportunity to kick off their training on Friday, December 2. The second session will be held virtually in April, and the final session will take place in person in June 2023. In June, all participants will be officially certified after passing an online test. Register here to take part this weekend.
---
Big Ten Tailgate Party on Georgia Street presented by Meijer
Georgia Street | Saturday, December 3, 10 am-8 pm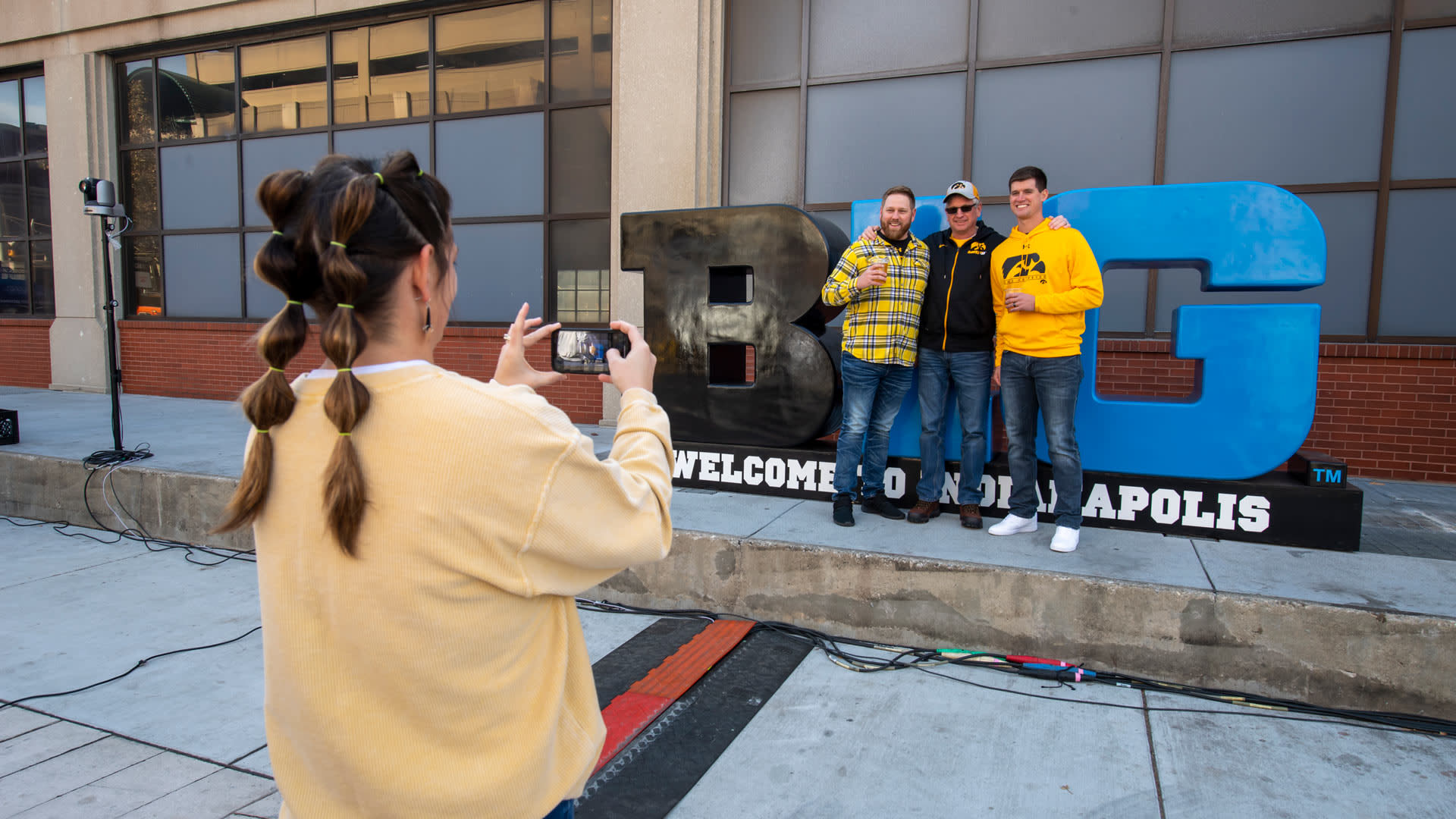 You won't want to miss the free "Gateway to Fan Fest" activations outside the Indiana Convention Center. The Big Ten Tailgate Party includes a Major League Eating Contest featuring the World Famous St. Elmo Shrimp Cocktail, food and beverage sales, college football action on the video screens, a live band and DJ, merchandise sales, sponsor giveaways, a photo opportunity with 3-D B1G letters and much more to offer the ultimate tailgating experience.
---
Big Ten Fan Fest Presented by Dr Pepper
Indiana Convention Center | Saturday, December 3, 10 am-8 pm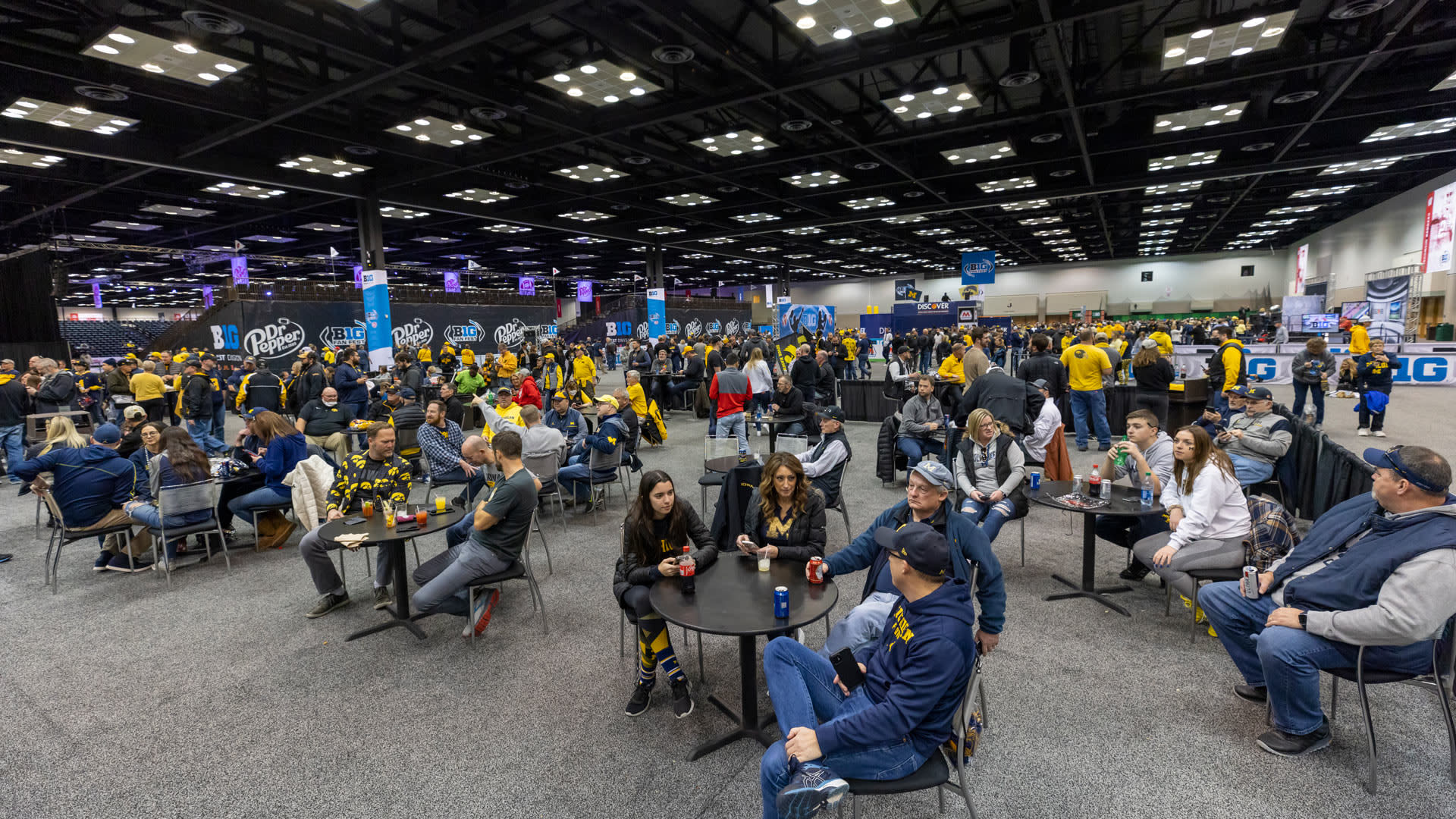 Every Big Ten Football Championship Game ticket will allow complimentary admission into the Fan Fest presented by Dr Pepper at the Indiana Convention Center. More than 200,00 square feet in the Indiana Convention Center will be dedicated to interactive games, entertainment - including special guest appearances and mascots - performances by participating team bands, giveaways, food and beverages, and much more.

Fans are also welcome to upgrade to the Big Ten Fan Fest Club, which includes a reserved seating area inside Fan Fest overlooking the Big Ten Network broadcast location, elevated food options and drinks for purchase with tables for seating, fast pass access to get you to the front of the line for your favorite activations and front row reserved seating for the team pep rallies. Upgrade your ticket here.

For individuals without game tickets, Fan Fest tickets may be purchased on-site at the Georgia Street Ticket Office located outside of Hall J in the Indiana Convention Center starting at 9:30. Prices for adults are $12 and youth (ages 3-12) are $6. Children ages 2 and under are free. Individuals with a Military ID will gain complimentary access.
---
USA Football FUNdamental Youth Clinics
Indiana Convention Center within Fan Fest | Saturday, December 3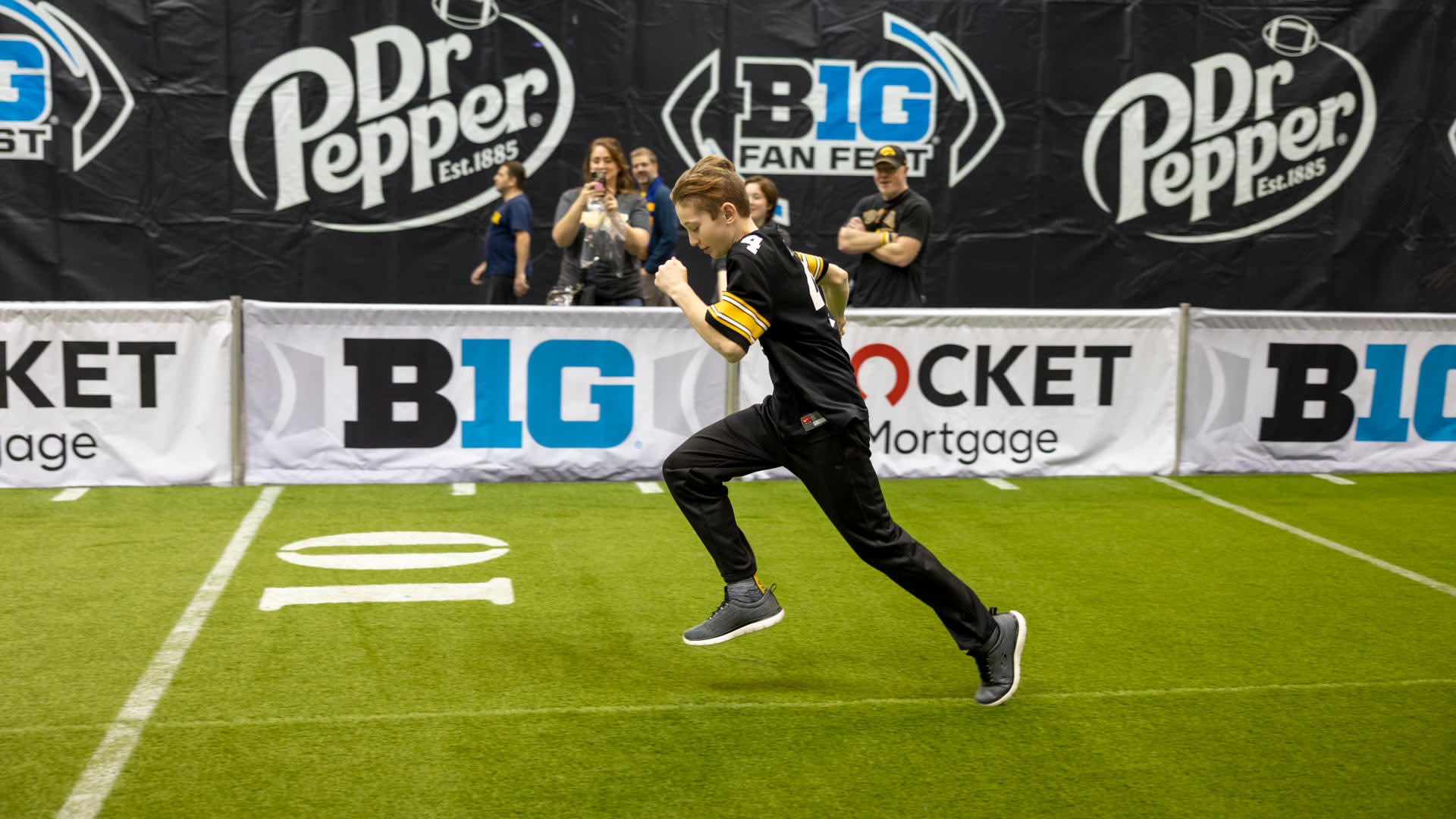 Youth football clinics will take place on Dr Pepper Field inside Fan Fest in the Indiana Convention Center at 10:30 am, 11:00 am, 11:30 am, 12:00 pm, 1:30 pm, 2:00 pm, 2:30 pm, 3:00 pm, and 3:30 pm. No pre-registration is required, and participants will receive a t-shirt.
---
Team Pep Rallies
Indiana Convention Center within Fan Fest | Saturday, December 3, 5:15 pm (Purdue University) and 6:15 pm (Michigan University)
With less than three hours until kickoff, feel the excitement of Big Ten weekend in full force with each schools' pep rallies. Each team's bands and cheerleaders take the field inside Fan Fest with the rhythm and beats you need to head into the evening.
---
Fueling Up for the Big Game
Elevate your weekend by discovering Indy's local culinary scene. Named One of America's Next Great Food Cities, Indy offers a mouthwatering collection of local restaurants to leave you full and satisfied before the big game. 
---
Things to Do in Indy
Looking for more ways to explore the Circle City? Indy's distinguished and eclectic cultural districts are ripe with places to shop, attractions to see, and activities to give you that well-rounded weekend in Indy. With the holidays in full swing, see how you can be a part of the merriment. Or, check out Indy's vast collection of monuments and memorials, second only behind Washington D.C. in number.