Its a Slam Dunkel - Beer and Basketball Are a Perfect Pairing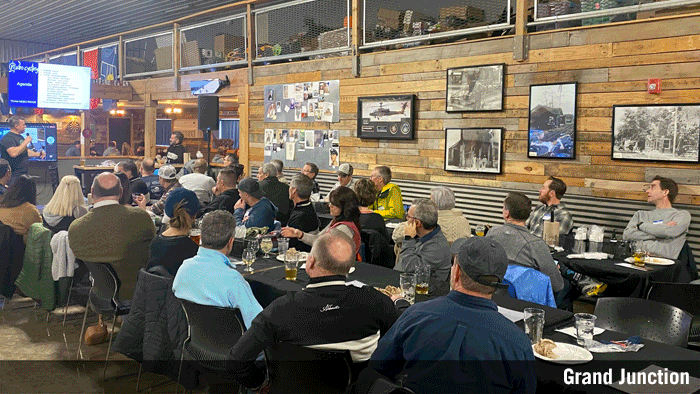 The madness has arrived in Indy! We Hoosiers love our hoops, and this month has plenty to love with the men's Big Ten this weekend and the NCAA's men's first and second round games coming later. Grab some buddies and head to an Indy Craft Pass partner to watch the games with fellow fans while you sip a tasty beverage.
Thru March 13 – Big Ten Tournament Watch Party
Metazoa Brewing
Whether you're heading to the games or finding a spot to watch, stop by Metazoa every day for $15 beer pitchers, amazing skyline views, and basketball on the big screens with your four-legged friends. Attendance is free and all guests must be 21 or older.

March 18 – Operation: Bracket Bar
Hotel Tango Fletcher Place
Doors open at 6 pm for this event at The Foxhole. It's a March Madness pop-up bar where you can play to win a custom Hotel Tango dual pop-a-shot as well as other fun raffle prizes, including Hotel Tango spirits, gear, and more. Even if you're not competing, you can enjoy jello shot flights and delicious themed craft cocktails.

Thru March – Hoops There It Is
Sun King
Stop by any Sun King location to watch some games and sip this light-bodied American wheat ale with a subtle peach finish. Here's a bit of trivia to explain that connection. When James Naismith was inventing basketball, he invited friends to toss balls into peach baskets he had nailed to his wall.

Thru March – New Food Options
Bier Brewery
Bier on 65th is thrilled to announce a partnership with ClusterTruck which allows visitors to order via QR code. Carmel already has a full kitchen, so now both locations can keep you fed while you watch the games and drink a beer.

Thru March – Taxman CityWay
With multiple large TVs, a full menu, and a large list of brews and cocktails, the downtown brewery housed in a renovated 1850s livery building is a perfect spot to tailgate prior to attending games and stop by after to celebrate your team's win or drown your sorrows over a loss. Taxman will open early (at noon) March 10 and 17, and welcomes all who want to stay there to watch games, too.

Thru March – Food Specials and Games on TV
Brew Link Brewpub
The downtown location will have games on all TVs, plenty of beer, and food specials like the Burger of the Month (goat cheese, curry tomato chutney, sriracha, shredded lettuce) and Mac & Cheese of the Month (grilled chicken, tikka with housemade curry sauce, shredded carrots, green onion, sriracha drizzle).

Other spots to catch basketball mania:
Daniel's Family Vineyard & Winery, Grand Junction Brewing Co., and MashCraft (Fishers location is home to Purdue Alumni Association watch parties.)
---
Indy Breweries Prove They Have the Best Craft Beer
The Best of Craft Beer Awards, took place March 4-6 in Bend, Oregon. The international contest celebrates and promotes the best of the best in brewing. 165 medals were awarded in 55 categories, and judges sampled 2,721 entries from 482 breweries. Several Indy Craft Pass partners brought home prizes:
Grand Junction
Gold, Westfielder 8, Strong Belgian Ales


Sun King
Gold, Small Batch Wee Muckle, Strong Ale/Old Ale and Scotch Ale/Wee Heavy


Four Day Ray
Silver, Afterburner, Rare and Historical Beers

 

Metazoa
Bronze, Meadowlark, classic saisons and farmhouse beers


Sun King
Bronze, Arctic Nomad, Flavored Beers


Sun King
Bronze, Pachanga, Light Lagers
Congratulations to all!
---
May Your Glass Be Ever Full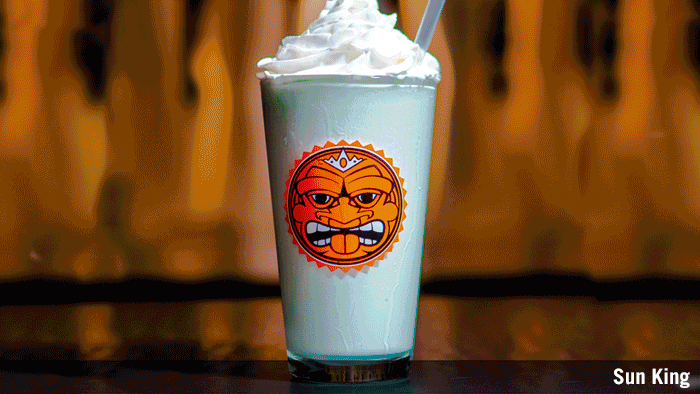 No need for four-leaf clovers if you're lucky enough to live near Indy with plenty of breweries and wineries pouring specials and throwing parties for St. Patrick's Day.

March 12 – Firkin St. Patrick's Day
Four Day Ray
Celebrate by geting shamrocked with FDR beer (featuring firkin glitter beer), cocktails, and spirits. Featuring live music by Cease & Resist, the party takes place on the new covered patio.

March 16 – St. Pawty's Day
Daniel's Family Vineyard & Winery
This fun, free event the night before St. Patrick's Day has live music and a dog costume contest. Bring your pup dressed for the occasion and win BIG!

March 17 – St. Patrick's Day Tent Party
Daniel's Family Vineyard & Winery
This epic tent party will be better than a pot o'gold with green wine, Irish beer, photo ops, a full bar, food specials, and live music from Brad Mitchell, then the Woomblies. Tickets include two drink tickets.

March 17 – St. Patrick's Day and Indy Craft Pass Specials
Easley Winery
The holiday calls for a special new cocktail with a signature green color: the Shamrock Spritzer. It's two parts Reggae Lime Margarita and one part lime seltzer water. There's also an exclusive offer for check-ins with the Indy Craft Pass on St. Patrick's Day: take home a Reggae pint glass.

March 17 – Party with Saint Patty and Precious Pittys
Metazoa Brewing
Join a party with a silent auction, goodie bags, and plenty of lovable pups.

March 17-20 – St. Patio's Day
Upland Brewing
Dust off those sunnies and jorts to welcome the warm weather (we hope) that's just around the corner. Stop in any location for food and drink specials including a very special tapping of an old favorite, Upland's signature St. Patrick's Day brew, Ard Ri Imperial Red Ale. The name means "High King" in Old World Gaelic and lives up to its name. Its distinct color comes from roasted barley used in the brewing process, but this version has a bit more malt and hops added to give the slightly sweet beer a more complex character.

March 19 – St. Patrick's Day
Big Woods and Hard Truth Hills
Celebrate with Irish food specials, the cocktail of the month (Nutty Irishman – Hard Truth cinnamon vodka, McCabe's Irish whiskey, sweet cinnamon syrup, nutty pecan liqueuer, and a bit of Busted Knuckle porter), and McRyan O'Bryan (a classic dry Irish nitro stout with dark roasted barley flavors balanced perfectly with just the right amount of hops). This brew is a tribute to one of the first beers QuaffOn! ever brewed.

March 19 – St. Patrick's Day Bash
Metazoa Brewing
This free indoor/outdoor event will be jam-packed with festive fun including a live DJ, party tent, local vendors, giveaways, and of course, plenty of the best Metazoa craft beers. As always, dogs are welcome and attendees must be 21 or over.

Thru March – Dowd's Export Stout
St. Joseph Brewery & Public House
Everybody's hoping March will have plenty of days to sit outside on the St. Joseph patio and drink this export-style stout with hints of coffee and bitter chocolate owing to the dark roasted grains that dominate it.

Thru March – Special Releases
Sun King Brewing
Ring of Dingle Irish-Style Stout will be tapped just in time for St. Patrick's Day. This rich and roasty Irish-Style dry stout has a clean, dry finish. Available March 11 at all locations, the beer is named after a scenic road network in Ireland that starts and ends in the city of Dingle. Ring of Dingle was the winner of the Silver Medal in the Classic Irish-Dry Stout Category at the 2012 World Beer Cup, and the winner of the Gold Medal in the Irish-Style Dry Stout category at the 2011 Great American Beer Festival. You'll also want to find a space on the patio to enjoy the March slushy, ShamWOW Shake. It has John L. Sullivan Irish whiskey, Ezra Brook's bourbon Cream, Creme de Menthe liqueur, simple syrup, dairy, and whipped cream. Also tapping is Hop Tickler, a crushable American IPA with citra hop character and a touch of wheat.

If you need another reason to celebrate with a drink:
Espresso Martini Day on March 15, National Tequila Day on March 19, Women in Spirits Week March 20-26, Vermouth Day on March 21, National Cocktail Day on March 24, International Whiskey Day on March 27, and coming up April 7, National Beer Day.
Make a plan, play it safe (designated driver or other sober transportation), and make it happen!