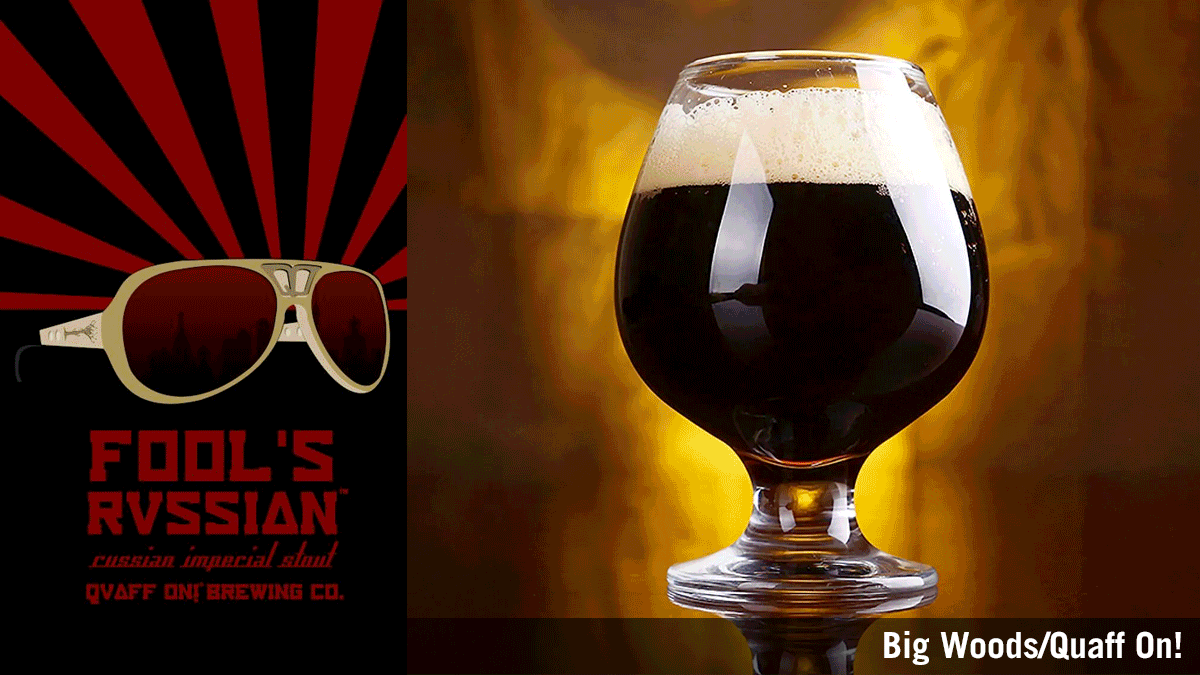 The second annual Indiana Statewide Stout Day is Saturday, and several Indy Craft Pass partners are telling us not to be afraid of the dark. To show the importance of supporting local breweries, the spots below will feature stout-style beers on tap and many will release special beers in celebration.
First heard in beer circles in 1677, the term stout referred to a stronger version of the dark brown porters popular at the time. Today you can find some beautiful ivory stouts who lack the deep color, but still pack the same flavor punch. And with so many sub-categories (dry Irish, milk, oatmeal, oyster, pastry, coffee, imperial, barrel-aged), everyone can find a stout to love.
Centerpoint Brewing
Centerpoint is bringing back the Indiana Brewers Cup Gold Medal winning beer – Statewide Stout. Brewed with cocoa nibs and vanilla, it's a perfect treat on a cold winter day.
Guggman Haus Brewing
Guggman will tap Winter Campout Imperial Stout this Saturday. Inspired by the iconic s'mores treat, it's brewed with marshmallows, cinnamon, chocolate, and molasses. Also this weekend, catch favorites Winner's Milk Jug Stout and Hygge Holiday Chocolate Imperial Stout. Haus Blend Coffee Milk Stout and Mexican Hot Chocolate Imperial Pastry Stout are running low, so hurry in.
MashCraft
The lineup is dark at MashCraft's three locations. There's Boris (Russian Imperial), Alex (raspberry milk stout), Bourbon-Barrel Aged CoCo D (chocolate stout with coffee beans), Zombie Defense (Russian Imperial infused with Strange Brew coffee), and Java Sweetie (sweet stout with coffee beans).
Metazoa Brewing
Metazoa has teamed with Circles Ice Cream to offer Puppy Slumber Party Floats from 1-4 pm Saturday. Scoops are $5 and you can choose your flavor: Cookie Milk, Puppy Chow Stout, or Chocolate Meringue Pie. Take home a pint of the Puppy Chow Stout ice cream to enjoy later. Puppy Slumber Party is a sweet milk stout with hints of chocolate and roasty peanut butter.
Quaff On!/Big Woods
The beer of the month at all Big Woods and Hard Truth restaurants/bars is Fool's Russian, a dark, full-bodied Russian Imperial Stout with notes of dark chocolate, a hint of coffee, and a higher ABV.
Sun King Brewing
In addition to being a co-host and planning partner for Indiana Statewide Stout Day, Sun King has partnered with South Bend Chocolate Company on Chocolate Peanut Butter Cluster, a stout ale with chocolate, caramel, and peanut. That's not the only stout SKB is ready to pour, though. There are plenty of variants on the classic Shadow Proof Russian Imperial Stout: Horchata, Mint Chocolate, Mocha Banana, and Tiramisu. You may also catch some Bread Truck Fuel oatmeal stout or Brewers Beach Bod, a tropical stout with sweet, roasty aromas.