"There's a happy feeling nothing in the world can buy" … with the exception of a good cup of coffee, of course. As we enter into the holiday season, the lights go up, the toys come out, and new seasonal drinks are released. With new coffee shops hitting the streets of Indy, an opportunity to check out a new spot and indulge in a themed treat sounds like the perfect gift to give yourself.
"What a bright time, it's the right time…" to visit the Butler-Tarkington neighborhood of Indianapolis and cozy up at a Swiss Alps-inspired coffee and wine bar. A sister shop to Coat Check Coffee, Chalet brings the feel of a vintage ski lodge to the renovated space with ambient lighting, comfortable seating, and fitting artwork. Before the coffee transitions to wine, and the brunch foods to cheeses in the early evenings, get a taste of one of their specialty seasonal lattes. Though this year's flavors have yet to be released, we can anticipate they will rank highly next to last year's Miso Caramel with sesame and orange, or the Rosemary Maple with almond and orange.
There's no better time to shop and support local, and at Dry Bones Mud House, their coffee, tea, and food menus are entirely sourced and roasted here in Indiana. Settled in a colorfully engaging space within the Union 525 Building in downtown Indy, this unique coffee joint offers games, artwork, and outdoor slides that will inevitably bring out your inner child. Getting into the holiday spirit should come effortlessly after getting a taste of their festive favorites, namely their Christmas in a Cup Tea Latte, White Mocha Cherry Latte, or Egg Nog Latte. After visiting, their Tinker Coffee blend may be the perfect gift to place "Underneath the Tree".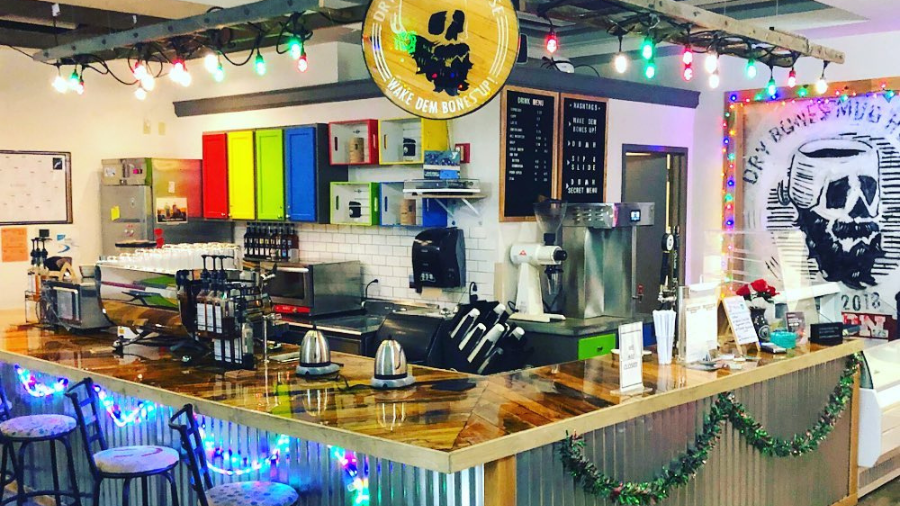 Quills Coffee is no stranger to Indy. In fact, they've been here since originally opening in 2014, but recently moved to their new location at 9th and Meridian in downtown Indianapolis. Known to be specialists in coffee, their brews are guaranteed favorites for anyone who tries them, no matter the time of year. "Last Christmas", their seasonal offerings featured the Snow Blossom Mocha, Stranger in the Alps Mocktail, Peppermint White Mocha, and Holiday Punch Cold Brew, and one can only assume this year's will be just as flavorful. Before bearing the cold, relax in their warm and snug storefront and shop their branded apparel and custom coffee blends.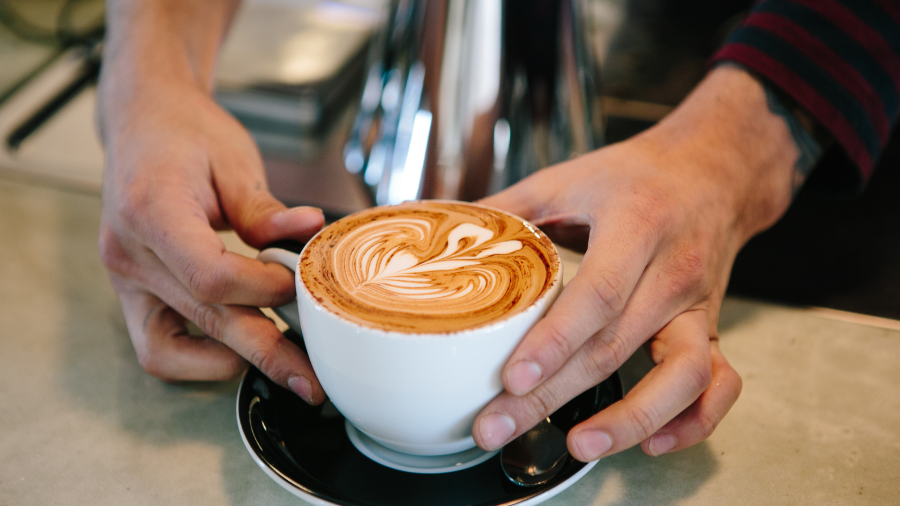 Step out of the "frosty air" and step into Helm Coffee Company, a brand-new establishment dedicated to spreading the love of coffee. Located near Garfield Park on the southside of Indianapolis, Helm Coffee opened their doors earlier this year, and being an LGBTQ+ women-owned shop sets them apart from the rest. As they prepare to celebrate their first holiday season, anticipation around how their cozy and cool-toned parlor will showcase the holiday spirit is high. While there, check out their seasonal coffee blends and keep their digital gift cards in mind when deciding on the ideal presents for your loved ones.