The scariest part of the season? Missing out on Harvest Nights. 
Now in its third year, Newfields' spooky, not scary spectacle is becoming a local tradition fit for the whole family. Under Indiana's chilly harvest sky, guests wander through fog-filled forests filled with jack-o-lanterns galore. (There are more than 2,500 along the "Pumpkin Path of Peril.") The forest also includes an encounter with a ghost train and music that will leave you feeling a little bit mischievous.
Guests will be able to purchase light snacks and a variety of beverages at both the Garden Terrace and the Elder Greenhouse. Adults can indulge in a "campfire cocoa" made with Hotel Tango's 'Shmallow, a bourbon with notes of smoke and toasted marshmallows. Caramel corn from Just Pop In! and cinnamon Bavarian crème churros will also be available. No tricks and all treats, in other words.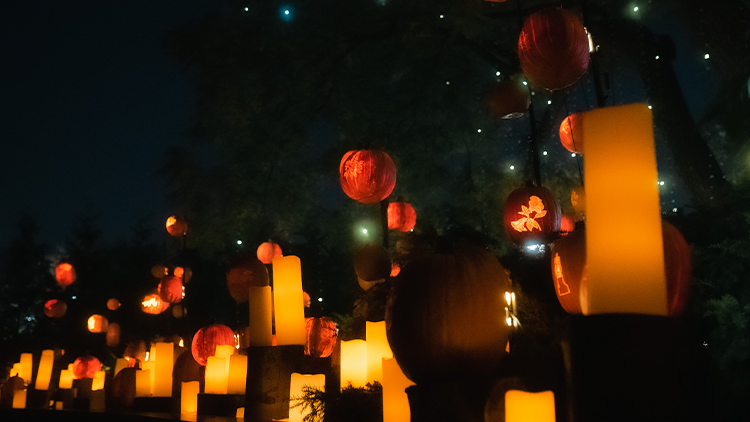 New this year? An invitation to Mischief Manor a.k.a. the Lilly House. Inside, witness The Three Graces come to life — and meet other revelers along the way. Under cover of darkness, guests will come across a creepy crawly walkway, a few new culinary partners, and actors from NoExit Performance, a collective that provides non-traditional performance experiences.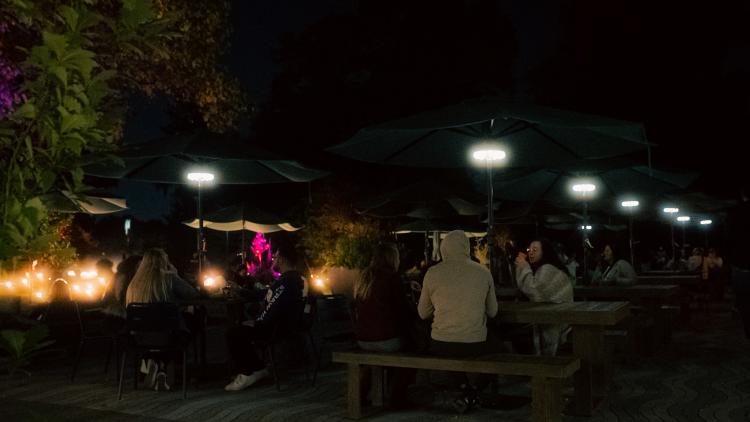 Harvest Nights runs through Oct. 30. Tickets start at $25 for adults, $23 for seniors ages 55 and up, and $17 for youth ages 6-17. (Children aged five and under are free.) This year, guests also have the option to purchase a premier ticket or seasonal flex pass. The $45 premier ticket includes your choice of apple cider or hot cocoa, a bag of Just Pop In! popcorn, and festive blinky lights. Premier tickets also allow you to skip the line when you arrive. The seasonal flex pass is an all-in-one pass for Newfields superfans. For $58, you can visit Harvest Nights, Winterlights (the upcoming holiday light display), and THE LUME Indianapolis. Sounds like a fang-tastic investment.