You definitely know the shoe- whether it be from movies like The Sandlot, your favorite celebrities rocking them at big events, or you and your friends just wearing them around. Of course I'm talking about the iconic Chuck Taylor All Stars. But do you know the history of the man behind the shoe? The Indiana Historical Society is opening an exhibit all around the history of one of basketball's best known (but least recognized) faces. The exhibit opens on March 4thwith a special twist- anyone wearing their Chuck Taylor All Stars will get in for only $5 from 3/4-3/31 (call it a 5 Buck Chucks deal).
The exhibit will explore the Indiana native who has been a staple of the sport of basketball almost since its inception. There are opportunities to explore the man, player, coach, salesman, all-star, and shoe that combine to make Taylor's larger than life legacy. Artifacts include original basketballs, posters, and of course the shoes. Video screens around the exhibit offer in depth information on each of Chuck's "eras", as well as important places in history that you can see his shoes show up. One of the more unique aspects of the exhibit is the throwback sporting goods store- a replica of a store in Terre Haute that was one of the first suppliers of the shoe, complete with an actor who can answer any questions while staying in character as the store's clerk. Guests can even color their own shoe (on paper that is) and have it added to the exhibit's library. The museum also worked with well-known legends to tell the story of why they wear the shoes- everyone from artist John Ross to Alex Kor, the son of Holocaust survivor Eva Kor.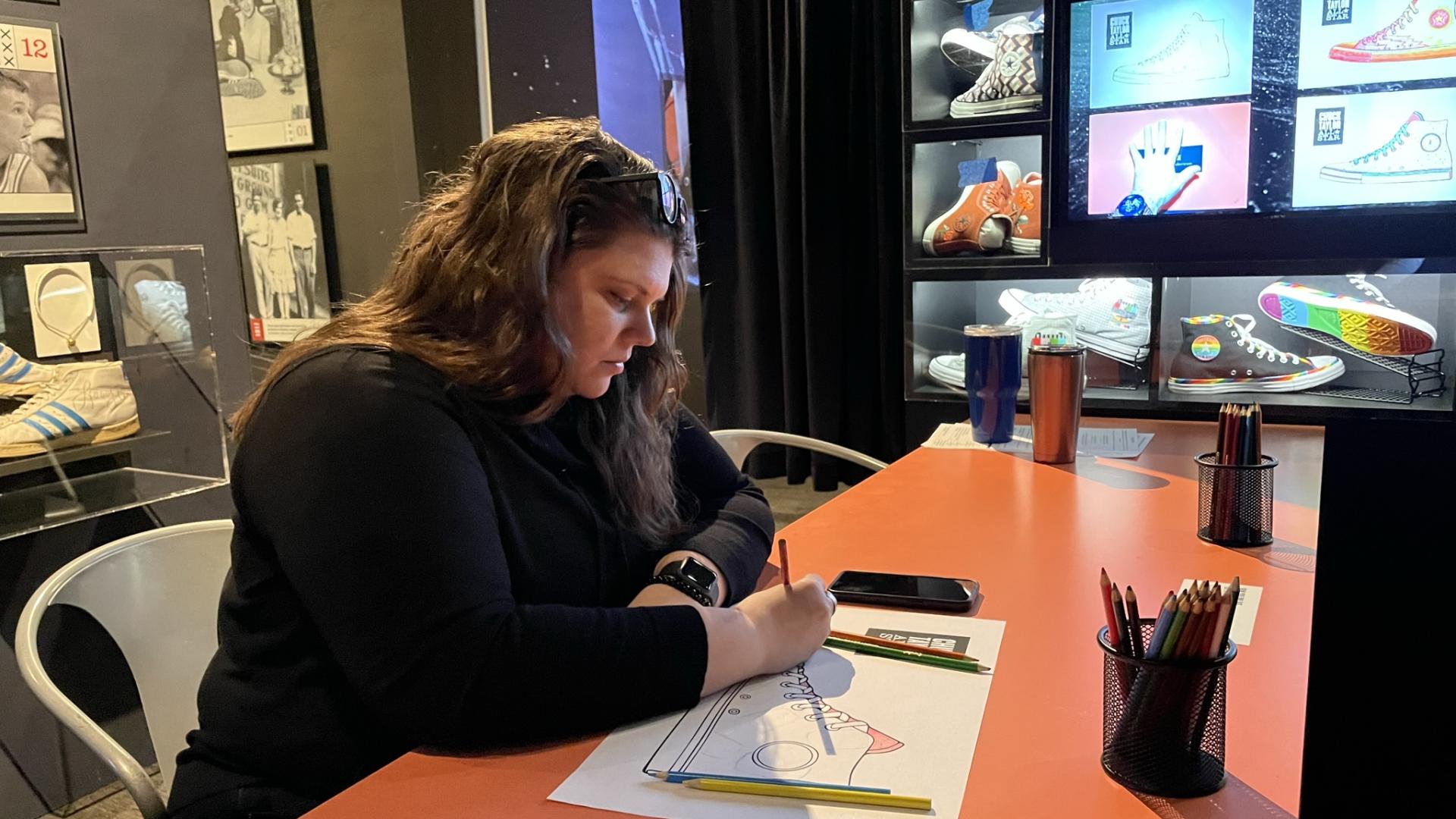 Perhaps the most unique part of the exhibit is the virtual reality exhibit. Guests are encouraged to sit down and "meet" Coach Taylor, learn how to shoot a basketball, and more, all in this immersive and ingenious VR experience. The experience takes place at one of Taylor's 1950s basketball clinic, and you can almost feel the sweat dripping off you while you participate. Another unique part of the experience is the ability to see artifacts in a whole new way. No more staring at objects behind a glass cage- now, you can "pick up" the artifacts using the new technology. That means seeing it from all angles and closer up with ease. 
There's no better way to kick of the start of March Madness than a trip down memory lane to learn more about one of basketball's most influential legends. A great experience that combines technology, human connectivity, and learning all into one, this is the exhibit to see!
Get your tickets here!