The largest short film festival is back in Indianapolis. For six days, The Academy Award®-Qualifying Indy Shorts International Film Festival presented by Heartland Film is showing over 150 of the best shorts at locations around Indy. The festival has been located in Indy since 2018, ranging from a wide array of genres, including horror, comedy, documentary, narrative, animated, and more. Witness 150 of The Greatest Shorts on Earth with indoor, outdoor, and virtual screenings. 
In the past years, over 25 films featured in the festival have been nominated for the Oscars, eight of which have gone on to win in their respective categories. In addition, Heartland Film Festival awarded over $300,000 in cash prizes and shared more than 200 films on virtual and in-person platforms. The excitement doesn't stop there; this year, Movie Maker Magazine named Indy Shorts on their list of the top 20 Best Shorts Film Festivals in the World in 2022!
Schedule At a Glance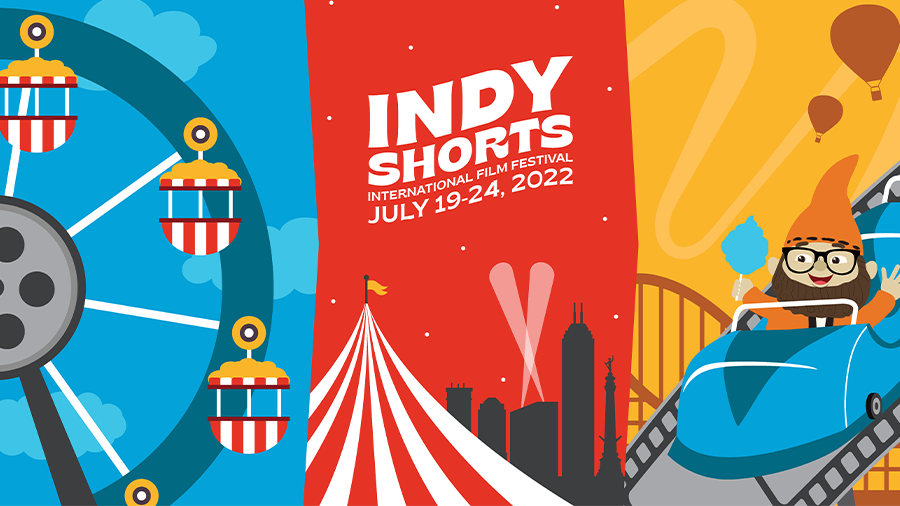 Wednesday, July 20
Spotlight: LA Times Shorts Docs 
A Little Romance 
Thursday, July 21 
Let's Eat! 
Image
Indy Shorts Kick Off Party 
Horror 
Comedy (Sold Out)
Friday, July 22
Small Towns 
Spotlight: Easterseals Disability Film Challenge 
Community 
Generations 
Summer Nights: Oscar® Shorts 
Together Again 
Saturday, July 23 
Indiana Spotlight 1 Program & Mimosa Mixer 
High School Film Competition 
Coming of Age 
Making a Difference 
Indy Shorts Awards Ceremony 
Summer Nights: Indy Shorts Award Winners 
Devotion
Sunday, July 24
Family Fun Day 
Indiana Spotlight 2
Animals
Spotlight: MTV Documentary Film (+conversation with Sheila Nevins) 
Connections 
Indiana Spotlight 3 
Arts and Culture 
Closing Night After Hours
Order your tickets for the Fifth Annual Indy Shorts International Film Festival here. Use different search filters to find the right movie for you. Films ranging from Arts and Culture to Heartland Horror, there is truly an option for everyone. See an in-person screening at Living Room Theaters, Newfields, The Indianapolis Art Center. Want to watch one of the films at the comfort of your own home? Heartland Film has got you covered with a streaming option.