College basketball is ramping up. Students have returned from break. The new year is almost a month old. The snow has been light so far, but the undeniable truth is that winter is here!
Usually, winter means time to sit inside and stay warm while trying to combat the boredom. If you're one of those trying to figure out how to fill the time without breaking the bank, we have the event for you!
Devour Indy allows you to dine on a mouthwatering meal from the best restaurants all over Indianapolis- for a reduced price too. With the event lasting January 23rd – February 5th, you can try out all sorts of the gems in the city's proverbial crown of food and drink. 
This twice yearly event invites Indianapolis area restaurants to participate in this tasty event. These restaurants create special menus for diners that give them great meals at great prices. You can travel over to their easy to use website to check out locations based on price, cuisine, menu type, and dietary restrictions. The options are almost overwhelming but don't worry, I've got your guide on what to try.
This family owned and operated restaurant sits directly across the street from the Indianapolis Motor Speedway. The offer of lunch and dinner specials gives you plenty of options for whatever food mood you might be in. You can get the Dawson's Beef Stroganoff with tender strips of beef and scallions at lunch, or you can get the cheese tortellini at dinner. My favorite is the dinner option ($30) Caesar salad, Fried cheese ravioli, sirloin, and apple crisp.
Think pizza can't be classy? Think again! This award-winning Italian restaurant, pizzeria, and wine bar serves handcrafted Italian-style pizzas and housemade pastas. A great place for a date night or for the whole family (even your furry friends on the patio). $70 will buy 2 people a 3 course dinner with mouth watering dishes that will make you think of the Old Country. Dishes include crispy bruschetta, creamy pappardelle bolognese, and more. And don't forget their selection of classic cocktails and beers as well.
Indy is the Crossroads of America, and Half Liter is where Indiana meets Texas. Easily one of my top picks to dine at in Indy no matter the time of year, Half Liter has the food, drinks, and environment fit for whatever you might be looking to try. I always order a different thing on this menu because it all looks so good, so instead of picking a recommendation, I'll just link the entire menu here. But know this- you can't go wrong.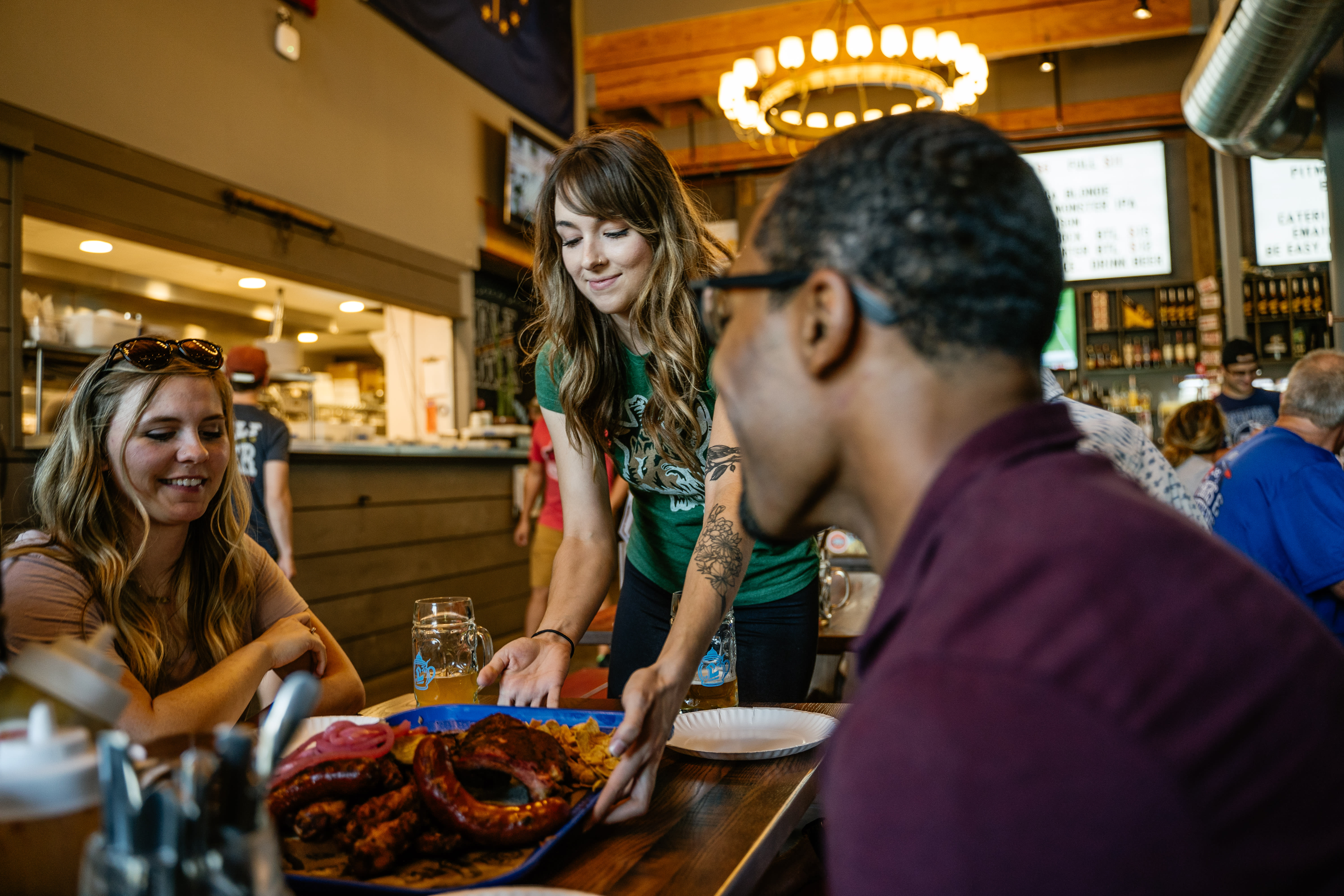 Another intersection of Indiana and another state, this Pennsylvania Hoagie and Cheesesteak shop partners with local brewery Chilly Water Tap Room to bring a taste of Pennsylvania to Indianapolis. For only $14 (or $19 with a Chilly Water Brewery Pint), you can get a small sandwich, side, dessert, and beverage. With hot or cold sandwich options, as well as vegetarian/vegan, the only thing you'll run out of is time to try the entire menu.
Yeah, yeah, I know- 2 Italian restaurants on one list? But trust me when I say this is one of the best restaurants in the Indy area. Period. Their $40 dinner option for 2 diners includes antipasti, 2 salads, and two entrees. Take a trip with your mouth by trying the fried ravioli with shrimp scampi or try the spicy meatballs with wild mushroom ravioli and truffles, all inside an old 1920 stucco house.